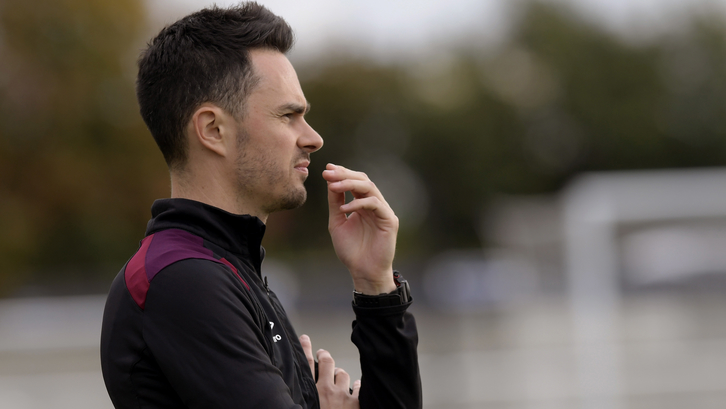 West Ham United Ladies manager Greg de Carnys is optimistic the third time will be the charm when his side take on Coventry ahead of their FA Cup clash. 
The Hammers travel to Butts Park Arena on Sunday to contest the second round of the SSE Women's FA Cup.
The teams have met twice already in the Premier League Southern Division with a 2-1 defeat for the Irons on both occasions. However, De Carnys is confident his side can overcome Coventry at the third time of asking.
The West Ham Ladies manager believes his side showed promising signs in their previous matches against Coventry which, if repeated, will lead to victory.
De Carnys told whufc.com: "Apart from one game that they've lost in the last nine, we've pushed them closer than any other team in both games that we have played them.
Our players have shown some real positives in the games against Coventry and I hope we can show that again.

Greg de Carnys
"I certainly felt that we had our chances and created problems for Coventry. Our players have shown some real positives in the games against them and I hope we can show that again.
"We are feeling that we've got enough to cause an upset this weekend. Our team is looking forward to it."
Sunday's game comes off the back of a disappointing defeat for the Irons against C&K Basildon at Rush Green last week. Yet, De Carnys considers such a setback to be a valuable lesson for his squad.
"The reaction in the squad and staff is to reflect very, very hard, to watch it back like we always do and try to put in place a plan to alleviate some of the things that went wrong," the manager said on last weekend's defeat.
"One of the aspects that is encouraging from a defeat like that is it certainly gets rid of any complacency. It makes the staff and the players sit up, take note and double their efforts."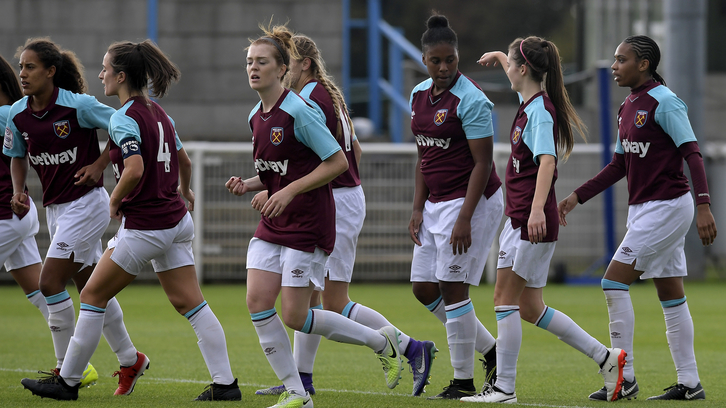 He added: "We have put that result behind us and will use it as motivation for Sunday."
The Hammers manager stated that a run in the cup will be a good test of his squad's abilities and a platform to demonstrate how far his developing team have progressed. 
De Carnys continued: "We're looking at the Cup as an opportunity for us to go really far and hopefully bring some kind of silverware as proof of success and the improvement this team has made.
"The most important thing is we try and get through to the next round. We are looking forward to trying to progress in the Cup and take on what will be a tough game."