Marko Arnautovic has vowed that the Hammers will overcome their poor start to the season as they enter into the busiest part of the Premier League season.
In an honest and frank interview on the eve of Sunday's trip to league leaders Manchester City, Arnautovic admitted he and his teammates understand the frustration with performances falling below expectations both personally and collectively, but reiterated their commitment to putting things right.
West Ham take on City, Chelsea and Arsenal in their next three fixtures with the Austrian international saying they cannot approach those fixtures with any fear.
He said: "I can understand the fans and I can understand everybody who is surprised by our performances. I came here because, and I will say this always, West Ham is for me a big, big club with big history and good players and we shouldn't be where we are.
"The club and all the people who are involved with it deserve better, and we players need to show the people who come to the stadium late in the evening, or even cancel their work to come and support us, that we will fight for them, for the club and fight for ourselves.
"We have played 14 games and we have another 24, so it's a lot of games to go and we can change things around. We need to be proud to play for this club and we need to put our hands together and go into this together, not only the players but the fans, the club, everybody.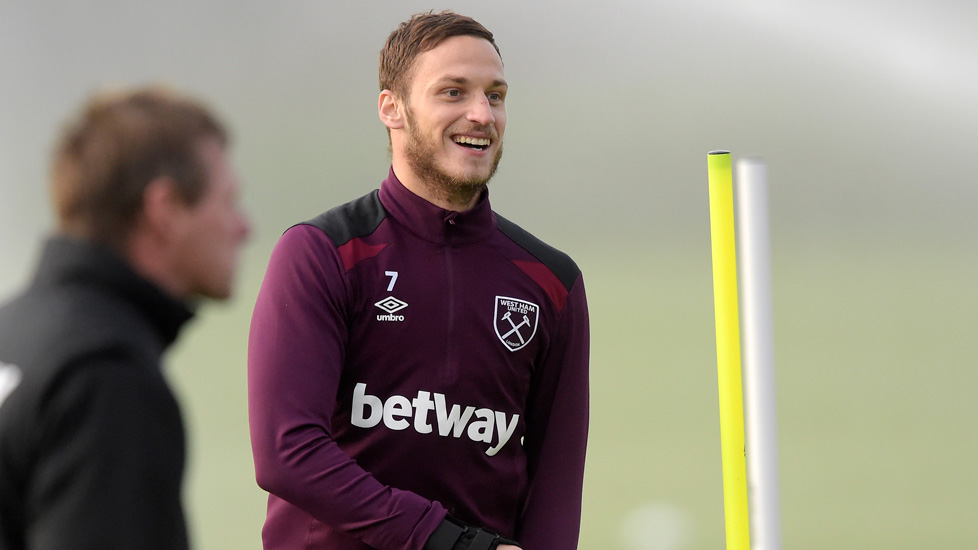 "You play eleven against eleven, human against human and they are also just human beings like us. Of course City are a top team with amazing, world class players but if we stick together and we try to do something in the game, we can get something.
"We have to think positively and you have to go into the game with the mindset that you're going to win this game, or take something out of it.
"I want to change this situation around, I want to do way better. I'm getting there now, I'm fit and I hope I can give this back with goals and assists because that's what everybody wants from me.
"I came here for a lot and the expectation is high for me. I want to show this, I don't want to put myself in the corner and say 'no, I can't do this' or go home and cry because I'm not putting in the performances.
"I'm strong, I train hard and I want to change things around. I want to do it with this club, with these people and everyone who is involved at West Ham United."