David Moyes spoke to the media on Friday ahead of West Ham United's clash with Manchester City on Sunday.
The Hammers boss discussed how his side can stop City's attack, the chance he's willing to give Academy players, and the expectations on his team…
'There is an expectation to be competitive'
Heading into Sunday's match Manchester City are in incredible form, with Pep Guardiola's side only dropping points on one occasion so far this season.
With West Ham currently occupying the bottom three Moyes admits that, to the neutral, this weekend's match could be a foregone conclusion.
However, the manager believes there is still an expectation of his side to perform and try to get a positive result, with Moyes anticipating a competitive showing from his side against the Citizens.
"Against Manchester City there's probably less expectations on you in many ways, but we've got to find a way of going there, being competitive and in the game," Moyes said.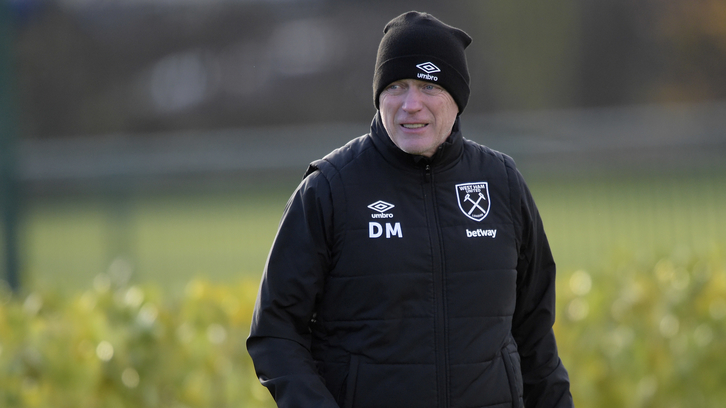 "I don't want to say there's no expectation. There is an expectation. We have to try and win all the games. We're in a worse position than Manchester City. They might be saying they have to win to stay at the top but our position is as big in that we have to get away from the wrong end of the table.
"I see the players here having a strong mentality and a fighting spirit to make things right. We've tried to do bits to have a better shape and start from a stronger position."
'Manchester City will be beaten…I hope it's us'
Moyes has previously stated his stance that he believes he has a team that is capable of winning every game, something which hasn't changed heading into the match with City.
He said: "I don't think I've ever gone into any game not thinking we're going to win, or we've got a chance of winning, or we're going to get something out of it."
Although Guardiola's side are currently unbeaten this campaign Moyes does not believe that means it's impossible to take points off of them, pointing to how well some of City's recent opponents have performed.
And the Scotsman is confident his West Ham team can do the same on Sunday.
He added: "Undoubtedly, we're going up against the most in-form team in the league. But that doesn't mean to say they're unbeatable, because they will be beaten somewhere. We hope that it's us.
"I think we've seen some teams play well against them. Huddersfield had a real go. Southampton had a really good go. I think there's ways to play against them. I think they've got weaknesses and I don't think they are completely unflappable in what they've got.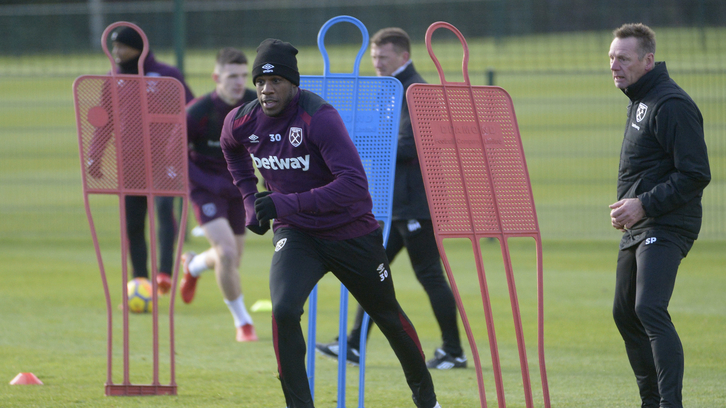 "I think what they have got, going forward, is people who can really create chances, take chances, and be very clinical. We've got to try and make sure we're in the game all the way and give ourselves every chance."
'The players are trying to improve and get better'
The Hammers are yet to collect a victory under David Moyes but, despite this, the former Everton and Sunderland boss has picked out signs of encouragement in all of his new side's matches so far.
The manager feels that, more than anything, individual player errors have been the main cause of goals being conceded so far, something he is eager to iron out.
And the biggest positive for Moyes has been a willingness from his players to make a marked improvement.
"There's been bits of encouragement in all the games. I think Leicester was probably our best all-round performance, even though it probably was only good for one half of the game.  I thought it was the same in the Everton game. I thought for 20 minutes of the second half we were okay and we gave ourselves a chance.
"I think there's been moments where we've looked okay. The biggest thing is the players are trying to improve and get better. The hard bit to take is when it becomes individual mistakes which I think a lot of our goals conceded have come down to recently."
'If you look back at my history, I've always played young players'
"If I could play young players I would do," Moyes told his press-conference when asked about the possibility of giving some Academy graduates a chance in his first team.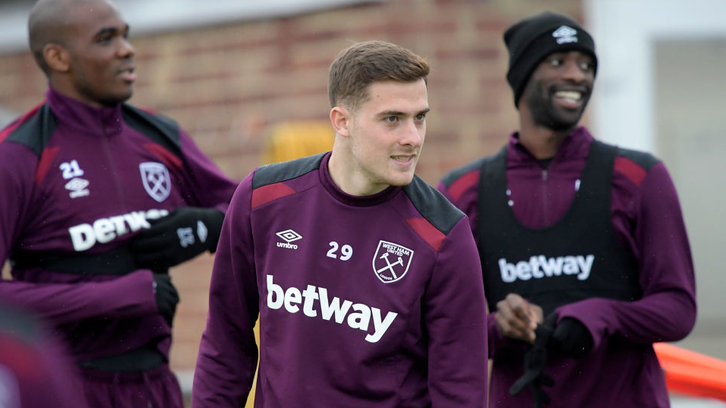 Moyes has had an Academy graduate involved in each of his matchday squads since taking over at West Ham with the likes of Declan Rice, Domingos Quina and Toni Martinez all a part of at least one Premier League squad since his appointment.
The boss is eager to give these youngsters – and indeed others – the chance to play but says the onus is on them to prove that they are worth inclusion in the first team and then to justify a continued selection.
Moyes continued: "If you look back at my history, I've always played young players. But you have to do it at the right time and the right moments. Also, I've got to say, I've got to see enough from the young players to suggest they are better than the players who are in just now.
"We've got two or three young players making the bench right now. If any of them get an opportunity we will give them every chance to show what they can do. But they need to show us, if they get in, that they are capable of staying in."
'I've really enjoyed returning to the Premier League'
Although results haven't quite gone his way yet, Moyes is relishing life back in the Premier League.
The West Ham coach is pointed to the Club's owners and the fans for their brilliant support, which is making his role with the Irons all the more pleasant.
"Apart from the result the other night I've really enjoyed it," Moyes said. "The Club's been great. The owners have been terrific and the support behind the scenes has been terrific.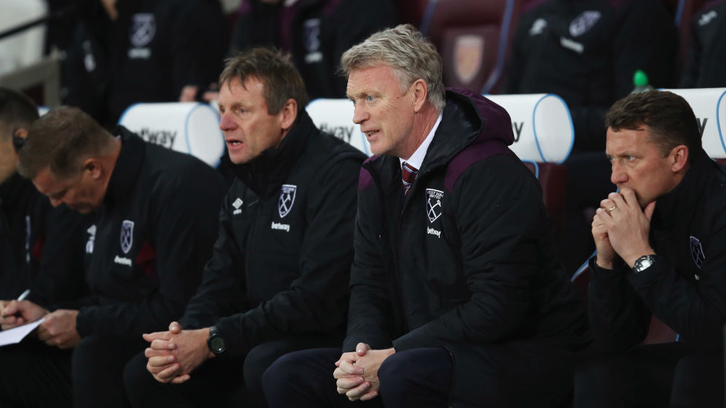 "The support from West Ham supporters as well. West Ham supporters know how difficult the job is and they know the situation we are in. At the moment, apart from the midweek result, I've been really enjoying it."
'I'm focusing on the players that are here, not the players that are elsewhere'
Moyes was also questioned about potential additions to his team in the January transfer window, but the manager is currently focused on building a winning side with the players currently available.
He said: "They told me when I came that if things were needed in January it would be possible to do so. But I'm focusing on the players that are here, not the players that are elsewhere just now.
"I have to try and get a team from what we have in the squad. We want to get a team, a winning team, from what we've got. If we're struggling we might have to look at other players to do that."
Moyes admitted he is yet to look at potential signings anyway, having been in the job less than a month, and will look to guidance from his coaching team should they decide to make any signings.
"I've only been here two or three weeks. To have done all that work, and be prepared, I don't think anybody could do that in that short time. But I do expect the staff that work here and the people in that department will have me plenty of people to look at recommend, and if I think it's needed nearer the time I'll go and see them."