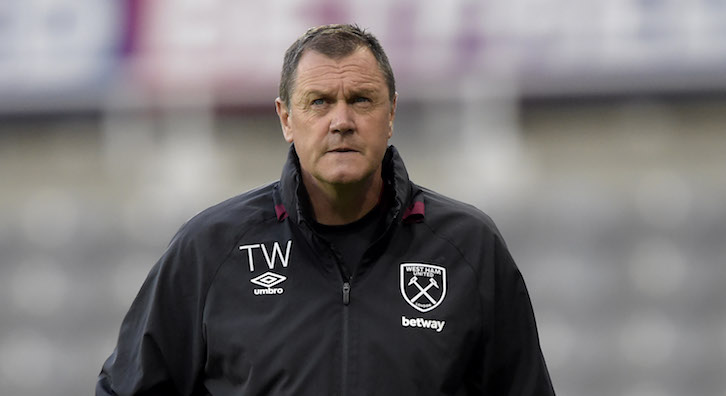 Terry Westley has challenged his U23 side to dust themselves down and move on after the young Hammers suffered a disappointing 7-2 defeat to Tottenham Hotspur on Thursday evening.

West Ham, who had enjoyed an unbeaten start to the 2017/18 campaign were well beaten by a more experienced Spurs outfit. Playing in the Premier League International Cup for the very first time, Terry Westley made seven changes and ultimately, the inexperience in the side showed.

After two early Spurs goals, West Ham fought back and looked well in the match when trailing 2-1 at half time. However, five second half Tottenham goals in the space of 15 minutes killed off the tie. Incredibly, the Hammers were awarded no fewer than four penalties on the night but only made two of them count: the first through Anthony Scully and the second thanks to Toni Martinez.
"It wasn't a real game." Westley said.
"It's a very strange comment to make but in terms of talking about academy football, tonight was like having an 'eight v eight' in training and one team winning 7-0 and trying to convince the losing eight that they've actually done it properly.
"Still, all the talk at half time is 'you're right in the match', for the ones who haven't played 'go and take your opportunity and push on and you're going take something from the game'.
"By the end, all over the pitch we weren't quite right. We were going to use this competition as an opportunity for those players who haven't played yet but it did throw up a slight problem in the goalkeeping position. Our goalkeepers are on international duty and I feel sorry for the young lad who came in as we didn't give him too much protection."
Westley was quick to challenge his side to bounce back from the disappointment and use the game as a big learning curve.
"You always learn something. You learn about characters, who's really up for the game." He explained."
"We'll dust ourselves down and get on with it, nothing changes. If you're trying to strive to top performance, it's about repetitively doing the same thing, not feeling sorry for yourself.
"Tonight, we weren't good enough, we rolled over too easy, we were in the match at 2-1, we've missed two penalties – it's a game like something you've not see before – but we capitulated too easily in that second half and that was the disappointing thing. Now they've got to show us that, individually, they can get back in the team."

If there was one positive to take from the evening, Westley highlighted the performance of Grady Diangana; the winger was at the heart of all the attacking opportunities that West Ham enjoyed.

"From a pure development measurement, we had the best player on the pitch in Grady. He was possibly the best player out there in terms of what he did with and without the ball, so yes, we lost 7-2, but we had a player who I see real potential in and someone who is really improving."