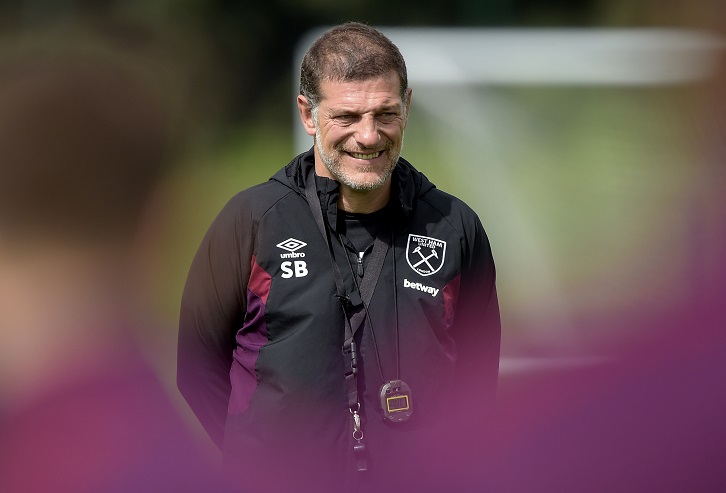 The West Ham United manager shares his thoughts exclusively in his weekly column for whufc.com ahead of Saturday's Premier League trip to Newcastle United…
We were all pleased to get our first win of the season on Wednesday night. It doesn't matter that it was in the Carabao Cup, or that the opposition were Cheltenham Town from League Two. All that mattered was that we won, because after two defeats we needed a boost.
I thought we played well in the second half at Southampton last Saturday, but of course we had given ourselves a lot to do after going down to ten men and then conceding two goals.
The spirit we showed to get back to 2-2, with two brilliant goals from Chicharito, was good. But we were hit right at the end by their third goal. It was difficult to take.
So, it was very important that we won at Cheltenham, and that's what we did. I was pleased with how we approached the game, with our two goals and with the clean sheet.
Like I said, it doesn't matter who the opposition were. We experienced that feeling of winning and that can only be good. We hope to have the same feeling at Newcastle United on Saturday.
This will be our fourth away match in a row and I must say thank you to the supporters who have travelled all over the country already, and it is still August!
We have been north to Manchester, south to Southampton, west to Cheltenham and now we go north again to Newcastle, and our sections in the stands have always been full.
It may sound like a cliché or whatever, but the singing and the support do make a difference. They give the players that little extra motivation to go out there and do well.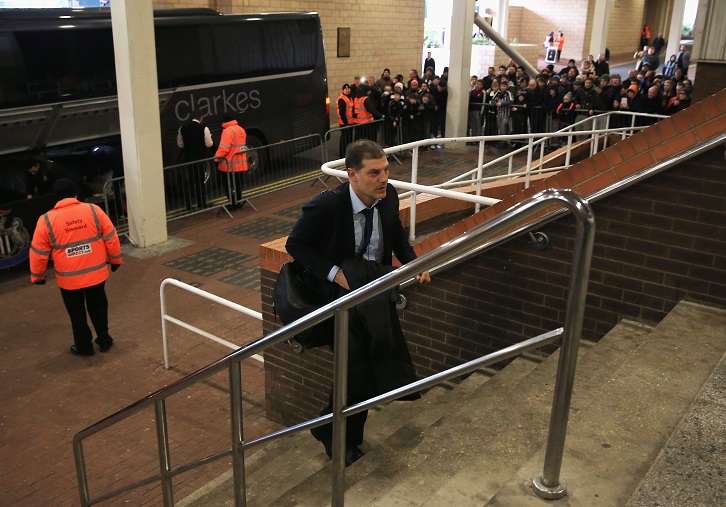 Last time we went to Newcastle, two seasons ago, we did not produce a performance that our supporters deserved, especially in the first half.
At the time, we were doing really well and were fifth in the Premier League, while Newcastle were down in the relegation zone, but those positions didn't matter when we kicked-off.
Newcastle scored two early goals and we really struggled, with Jonjo Shelvey playing brilliant on his debut. We got one back through Jela [Nikica Jelavic] and played much better in the second half, but we couldn't turn it around.
Shelvey will be suspended on Saturday, but we still need to start better than we did in that game if we want to get our first Premier League win.
Newcastle is a massive club like West Ham and, like us, they and their supporters are desperate for some success after a long time without a trophy.
I played at St James' Park for West Ham and for Everton and I lost both times. I don't want that record to continue on Saturday and, if we can show the same commitment and quality we showed in the second half at Southampton and in our win at Cheltenham, I am confident it won't.