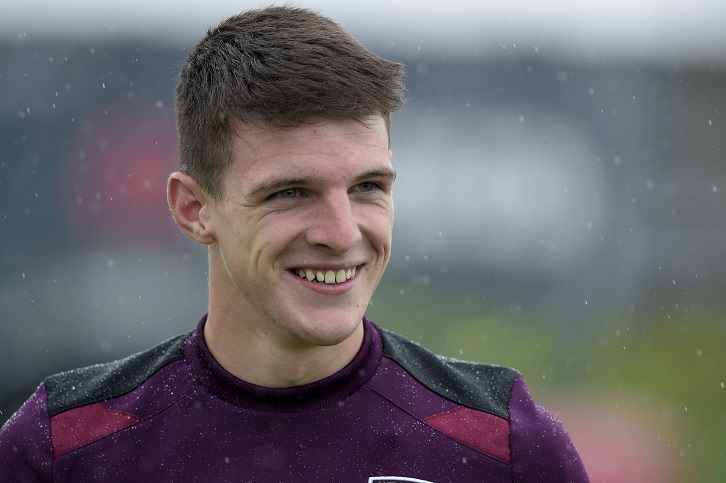 One of the reasons Declan Rice has looked so calm and assured on his arrival in the West Ham United first team is his maturity.
Rice does not turn 19 until January, but his character and attitude, not to mention his towering stature and athletic physique, bely his tender years. As such, it is no surprise that the teenager refuses to let the fuss over his encouraging opening three Hammers appearances go to his head.
As he prepares to return to St James' Park, where he captained the U23s to promotion from Premier League 2 Division 2 in May, the young Irishman talked about keeping his feet on the ground, playing in midfield and the challenges of Premier League football…
Declan, it's been quite a couple of months for you, breaking into the first team, starting all three matches so far this season and earning praise for your performances?
"It's nice to see there is a lot of positive talk about me, as I've been working really, really hard on the training pitch and all the lads have really helped me. These last three games have probably been the best three games of my life, really, being around the first team and the fans and everything about it has been unbelievable."
Presumably the elation of playing in the Premier League been tainted somewhat by the fact we lost both matches?
"It's difficult to take when you lose because there are fans going there and you're playing for them and for the three points. We should have got something from Southampton, there were positives to take from both games and Wednesday night [when we won at Cheltenham Town in the Carabao Cup] was a real confidence boost."
You enjoyed great success at Academy level as a centre-half, winning the Premier League 2 play-off at Newcastle United in May, but now you are playing as a deep-lying midfielder, so how has that been?
"I know the role, as I used to play there when I was playing for Chelsea. It stemmed from pre-season, when the manager wanted me to play there, and I'm not one to complain so I've got on with it and grown into that position. Whether he wants me to play at centre-half or in midfield, I'm ready to play.
"I enjoy playing in midfield! You get a bit more freedom around the pitch, you can control the game and you're more the orchestrator, where you get to play the ball around, whereas at centre-back you are stuck in one position. I don't mind, wherever I play."
What is the biggest difference you have found stepping up from U23 football to the Premier League?
"The biggest thing I've found out is you need to be really, really fit. To play in the Premier League is a step above from everything else. You need to be the fittest you've ever been and that includes everything; your diet, training hard to get your fitness, resting and recovering in between matches. That's the biggest thing I've noticed."
Presumably, you need to be switched on and make less mistakes, too?
"I definitely agree with that, as if you switch off for one second or turn your head away from the game, the ball can be in the back of your net, so it's important that you switch on for the whole 90 minutes, then after the game you can relax."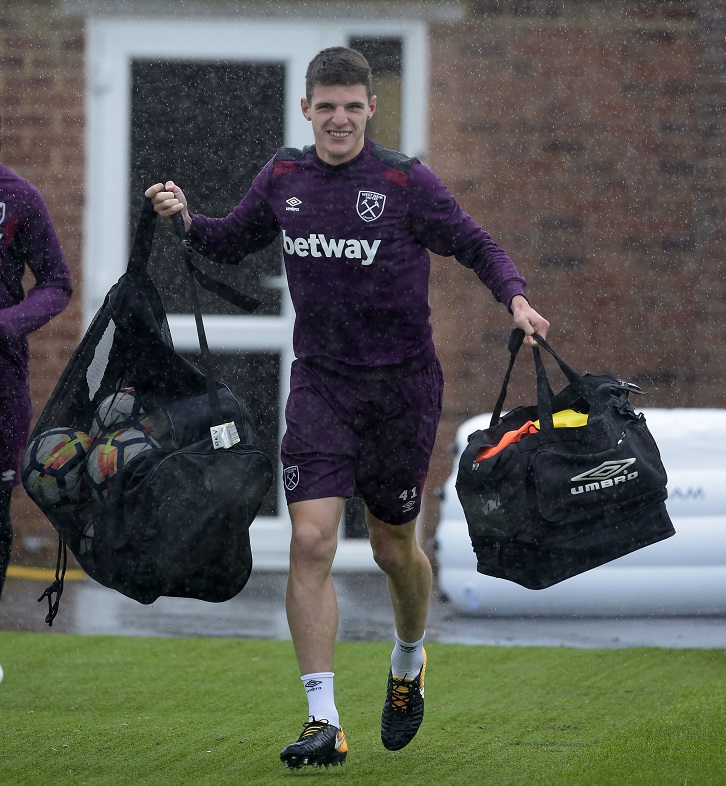 So many young players have made a big impact in the Premier League, but only for a short period, so what can you do to avoid being a flash in the pan?
"It's just my mentality, really, because nothing's changed since I joined the squad in pre-season. My mentality hasn't changed and I'm never going to change as a person or anything like that because, in my eyes, I still haven't made it to where I want to be.
"I've only played three games and there are a lot of players who have played three games and not had a career, so it's only the start. I've just got to keep improving and showing the manager what I can do and making him play me."
Your form has also led to international recognition and you are in line to make your Republic of Ireland U21 debut in Azerbaijan next month, which is exciting!
"It's nice to get the call-up to go away with the U21s and I can't wait to meet up with the lads. I trained with the senior squad and I know Martin O'Neill is keeping an eye on my progress, so hopefully I can play well and get myself into his squad."