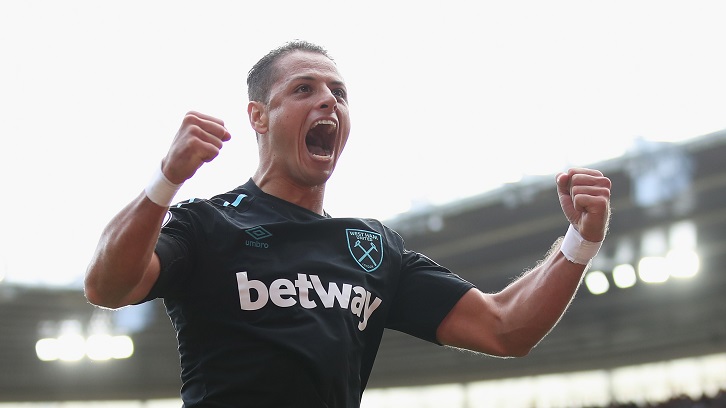 Chicharito believes West Ham United's second-half performance at Southampton and midweek win at Cheltenham Town will give them the confidence to win at Newcastle United on Saturday.
The striker led from the front at St Mary's Stadium, scoring both goals as the ten-man Hammers came from two down to level, only to concede from a last-gasp penalty.
Then, on Wednesday, he helped his side defeat their League Two opponents 2-0 to reach the Carabao Cup third round, boosting belief ahead of this weekend's trip to St James' Park.
"It's the best way to keep working and keep improving when have good results and positive things," said the Mexico star, who has scored three goals in nine career appearances against the Magpies.
"Obviously, the last two weeks weren't in the way we wanted to be, as we had two big losses, but we won in the cup in midweek and that can build up the team, the spirit and the confidence to go to Newcastle and try to make a better performance.
"Hopefully we can show an improvement and have the victory, as that's what we want. It will be positive to go into the international break on the back of a win, then come back to play an important game on the Monday night against Huddersfield."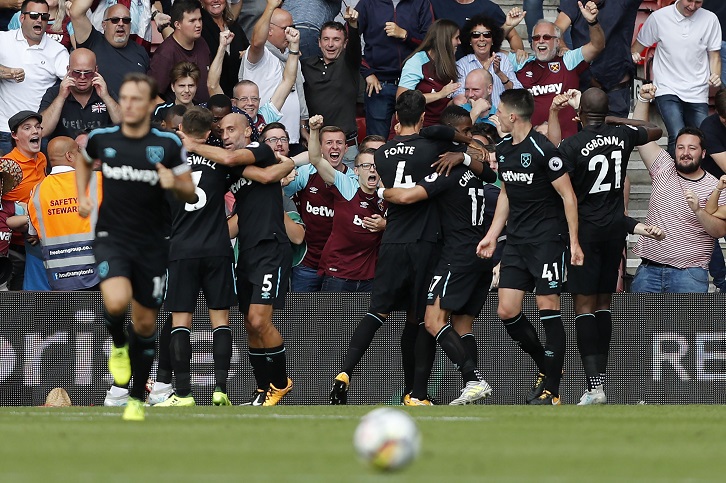 He may have been a Hammer for just a month, but the No17's positive attitude on and off the pitch have already made him a favourite among the Claret and Blue Army, who he celebrated wildly with after equalising at Southampton last weekend.
"You can see I was running the other way, then I remembered our fans were in the other corner, so I tried to go close to them to celebrate.
"It was a very good goal, not only because I scored but because we had come from two goals down to draw the game.
"Unfortunately, they got a penalty in the last minute and we lost, but we showed we had the spirit to come back in the second half, even if the sensation in the end was not the best."