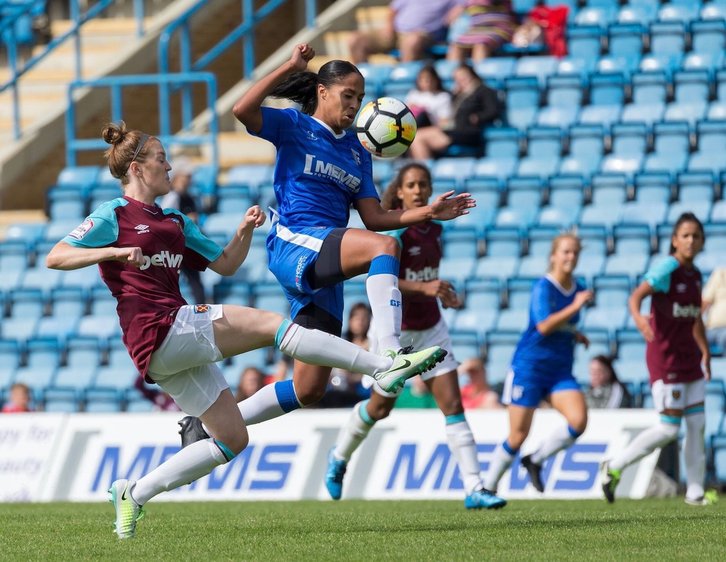 West Ham United Ladies general manager Karen Ray has called on the team to use the disappointment of last weekend's defeat as motivation to secure a positive result against Cardiff City.
West Ham Ladies will make their first home appearance of the new season against Cardiff on Sunday with free admission available for all season ticket holders and Claret Members. Tickets are also available on general sale for just £1.
The Ladies suffered an unfortunate loss away at Gillingham last weekend, despite dominating the contest, but will be hopeful of putting their first points on the board against the south Wales side at Rush Green. 
Ray believes the loss against Gillingham can work as the fuel needed to fire the team to a win on Sunday.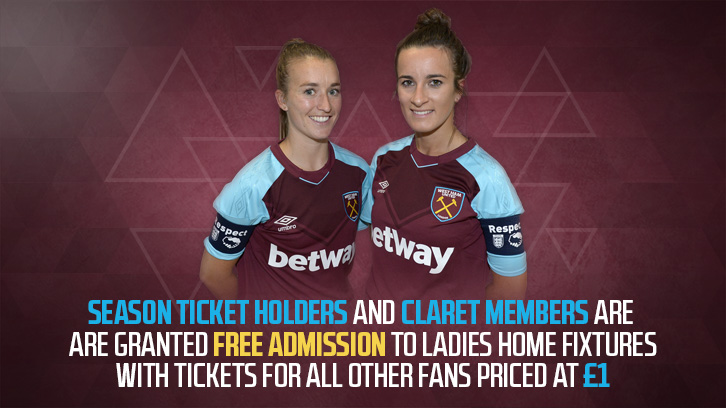 "The players are very focused and determined for the upcoming game against Cardiff City. It's our first home game and we are playing on a pristine pitch which will suit the way we play," Ray said.
"Greg and Josh are preparing the Ladies very well for the challenge ahead and continue to do a fantastic job at managing a switch in focus. Every defeat hurts but we have an opportunity this weekend to use the loss as fuel to get a win and build confidence.
"We will need to show mental strength and this comes from our own internal demands. We are fully aware of the external pressure that comes with being a West Ham United Ladies member. As women's football grows so does the expectation for immediate success. 
"However, we know within ourselves that we will take each game as its comes because we are building a sustainable infrastructure that will see us rise to the top of the women's game.
Ray has also praised the playing style the West Ham Ladies are cultivating this season and has called on supporters to see this attractive football for themselves this Sunday.
"I work closely with both players and staff on the pitch so I am fortunate enough to see first-hand the environment being created. Anyone who enjoys watching exciting, special football should get themselves down to Rush Green on Sunday. I am confident that the way in which our players move the ball will have any and all fans in awe.
"We are all ready to show up on Sunday and really build upon a dominate performance against Gillingham. We know we need to convert our chances and I have no doubt we will get the result we deserve after a positive week of training."