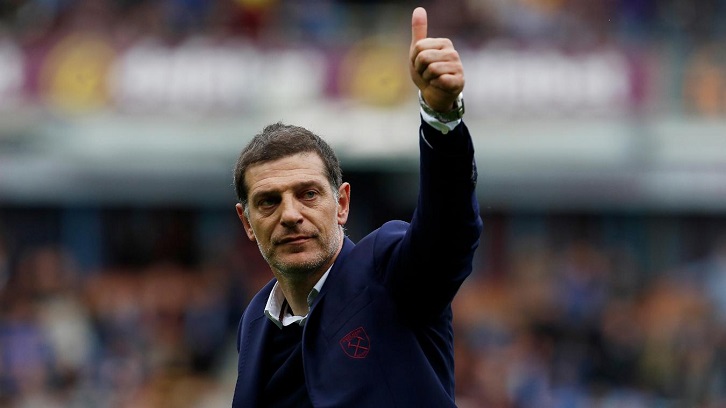 Slaven Bilic spoke to the media on Thursday afternoon ahead of this weekend's Premier League fixture at Newcastle United.
The West Ham United boss was asked to reflect on his side's opening four games, all of which were played away from home, Newcastle United's own difficult start and to give an update on potential transfer dealings.
Bilic also found time to praise England international Aaron Cresswell and midweek scorer Diafra Sakho.
Here is what he had to say…
On the road again, and again, and again…
Logistical work at London Stadium means West Ham United will not play a home Premier League game until Monday 11 September.
By then, the Hammers will have travelled nearly 1,150 miles to Manchester United, Southampton and Newcastle United and back, in addition to the 250-mile round trip to Cheltenham Town.
Just as they have speculated that Tottenham Hotspur are suffering a 'Wembley curse', so the media have jumped on West Ham losing at Old Trafford and St Mary's Stadium as 'proof' that playing away from home is a major issue.
That suggestion of course ignores the midweek win at Cheltenham, and the fact that the Hammers finished last season unbeaten in their last three away matches.
"It's not a factor," said Bilic, firmly. "This is a league where you have two away games or two home games quite a lot, frequently. It's not a big thing – OK it's four away games in a row, and we'd love to have one home game in-between, but it is what it is and it will even up by the end of October.
"We don't have a point yet, but if you say two away games and then one against Manchester United, they are a good team, you say it's not a bad story. We should be very optimistic to know what we have to do before Newcastle.
"Then we have a break and the next four games we have three home games. We have Huddersfield at home then West Brom away before Spurs and Swansea at home so it will even up then. It is what it is but it's not a bad situation.
"I don't know how we can talk about away game syndrome when we've played only three and won one. And one in special circumstances against Southampton."
Pointless
West Ham United are not the only Premier League side without a win from their opening two fixtures.
AFC Bournemouth, Brighton & Hove Albion, Crystal Palace and Saturday's hosts Newcastle United are also pointless.
The Magpies were reportedly booed by their own fans after losing to Championship side Nottingham Forest in the Carabao Cup at St James' Park on Wednesday evening, so does Bilic believe the Hammers can take advantage of the perceived unhappiness on Tyneside?
"It's a single game – it's a new game," said the manager, who is hoping the midweek defeat will play on Newcastle's minds come kick-off. "They need points, but everyone does.
"They're looking forward to the game, they've lost the first couple like we did and they lost in the cup but it affects you. It affects the morale and it's better if you win any game, even if it's the cup.
"They have an experienced manager [Rafa Benitez] and they should recover for the game on Saturday."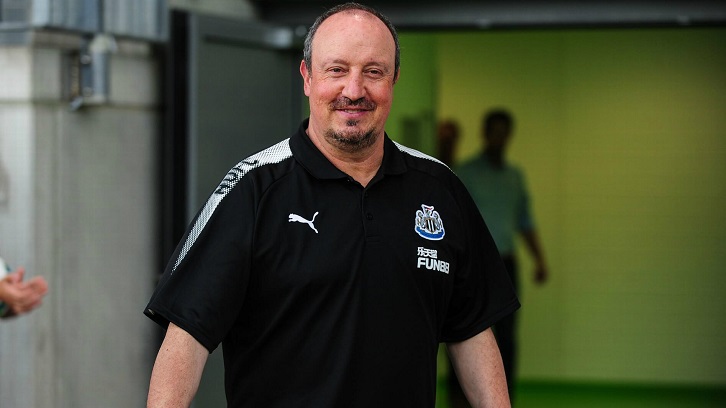 Sympathy for Rafa?
So, in light of Newcastle's losing start and speculation of the club's supposed inactivity in the transfer window, does Bilic have sympathy for his opposite number, considering he led the Toon to the Championship title and back to the Premier League at the first attempt?
"He is a big manager, he has done it in Spain, Valencia, then England with Liverpool and then Napoli," said the gaffer, yet again revealing his encyclopaedic football knowledge. "He's a top manager.
"In this transfer window I don't know exactly what has happened but I've followed who they have bought and sold and they're not happy but they've spent more money than we have spent in this window. In terms of net money.
"OK, they came from the Championship and needed more players to strengthen but they're a big club and I don't see them as not ambitious. They were all buzzing and won the league and 'Now we're going to build the world' and maybe they tried.
"But maybe they were unable to get their targets, like we did last year. Maybe they were thinking too big and players didn't want to come. They are an ambitious club. With Rafa, they are lifted up even more."
Any other business?
As is the case in every Slaven Bilic press conference held during the transfer window, and many of those held in between, the manager was asked about potential ins and outs.
Sporting Lisbon's William Carvalho has been linked with a move to east London, but Bilic refused to be drawn on the Portugal international.
However, he did admit signing a top-class defensive midfielder has been long been a priority.
"There is nothing new, to be fair," he began. "It's not frustrating, it's the position that we have been in trying to do for a few seasons.
"In my opinion, we need someone to boost our team and quality and we need that position and that's why we also offloaded some players to get the budget for a player for that position.
"It's not a squad player we need – it's a quality player. It's not easy to get them but we are doing our best and hopefully we're going to do it."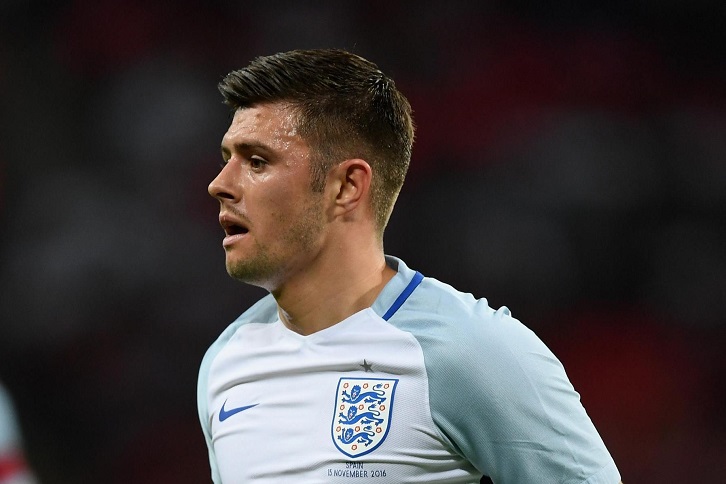 And finally…
West Ham United saw two players named in Gareth Southgate's England squad for the upcoming FIFA World Cup qualifiers with Malta and Slovakia.
Joe Hart's inclusion was widely expected, with the goalkeeper having started 43 of England's last 45 competitive matches.
Bilic was also pleased to see left-back Aaron Cresswell included again, and tipped the 27-year-old to forge a successful international career for himself over the next few seasons.
"It's not a surprise anymore," he said. "He is becoming a regular and there's continuity and it's great for him and us. We are proud we have a couple of players in England's squad. Cress deserves it. He is very consistent.
"He had his ups and downs last season because of the injury he got in pre-season but he is a great player, a great pro, has got a great left-foot and he's a very important age for England and he's a player with a bright future. He's a top player."