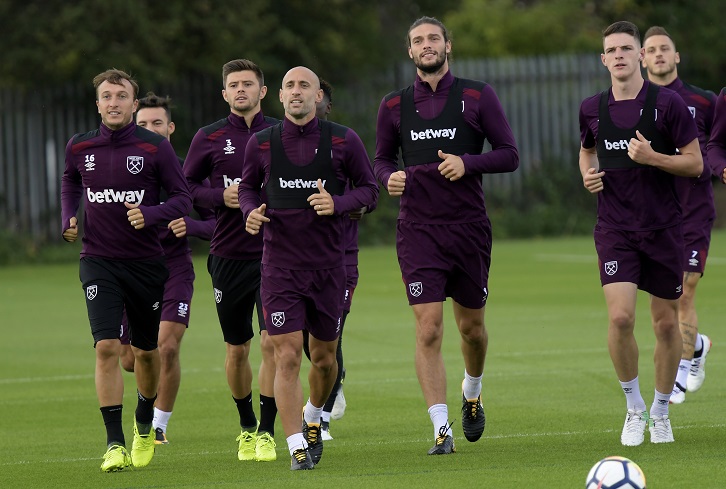 Pablo Zabaleta says West Ham United need to kick-off every Premier League match with the solid and unshakable belief that they can achieve a positive result from it.
The Hammers travel to Southampton on Saturday on the back of a humbling 4-0 opening-day defeat at Manchester United – a game in which the Argentina full-back made his debut.
As a two-time Premier League champion and veteran of nearly 250 top-flight appearances, Zabaleta has the experience, mentality and maturity required not to react irrationally to that Old Trafford reverse.
At the same time, however, the 32-year-old knows West Ham need to both think and act like a top team if they are to avoid similar results going forward, starting at St Mary's Stadium.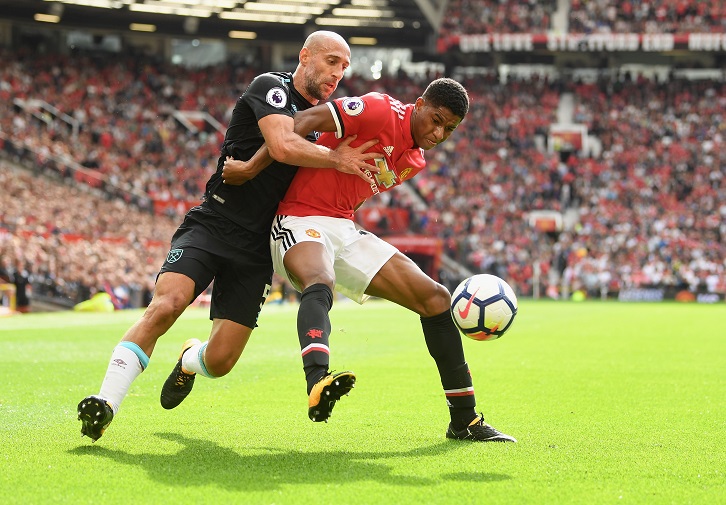 "It's a massive game on Saturday after the big defeat against Manchester United," he began. "It wasn't our best game last Sunday. We did OK for the first 40 minutes but after the second goal we probably lost confidence as a team and knew the game was over and we conceded two late goals.
"We need to work and be mentally strong enough, even if we are losing 2-0, to fight until the end, and this is something we should improve.
"Of course, it's not time to panic or anything like that. It's time to be focused on the next game, which is Southampton away. It's going to be another tough match, but we have to believe we can get a good result.
"I've always got the same belief for every game. This is something we need to work on, even against the big teams. Of course, Manchester United away is always difficult, but you have to play those games and try to have confidence and the belief you need to try to get a result.
"Whatever the result, you have to make sure you have done everything to get something from that game and then, if you lose, keep your chin up and think about the next game.
"We worked really hard this week on the things we need to improve and be better at and I'm confident. We have strong players and we are at the beginning of the season and we are working really well."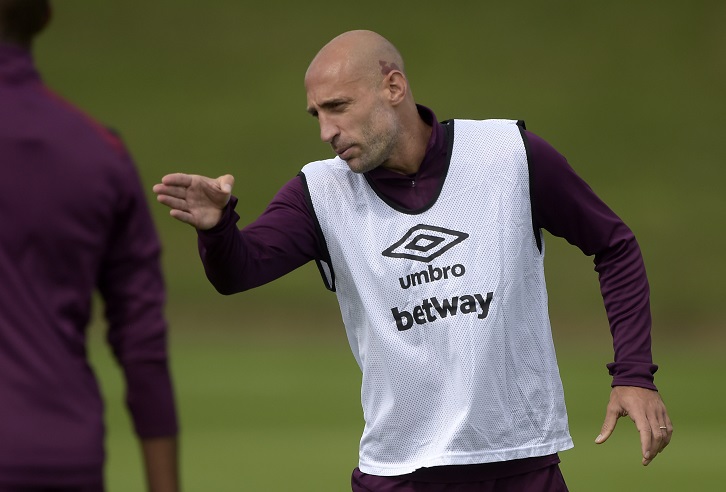 While Southampton are not Manchester United, have not spent £300m on new players in the past 18 months and are not expected to challenge for the Premier League title, Zabaleta is aware of the threat the Saints will pose on Saturday.
The south coast side have finished in the top eight in each of the previous four seasons, despite employing three managers in that period – Mauricio Pochettino, Ronald Koeman and Claude Puel. This summer, Frenchman Puel was replaced by Zabaleta's compatriot Mauricio Pellegrino, and the Argentinian expects the new boss to continue where his predecessors left off.
"Pellegrino has been working with Rafa Benitez in England as assistant manager at Liverpool, then he went back to Argentina and was in Spain last year, where he did really well with Alaves, reaching the Copa del Rey final and finishing in a comfortable position in the league," he observed.
"Now, it's a new challenge for him. He knows the Premier League because he's been here before, even as a player. As for every manager, when you have a new challenge it's always exciting, so I wish him all the best, but after our game!
"Since I've been in England, Southampton have been doing really well, getting promoted from League One to the Championship and then to the Premier League.
"They've always been working so well with young players and the Academy, they've built new facilities and it seems a club which wants to go to the next level. They're always trying to find the right players.
"They've been consistent in every season, finishing in the top ten in the last four years, so I really like how they've been playing so far."
While Zabaleta has respect for Southampton, particularly as a 'strong team going forward', the No5 is also a big fan of his own squad
One player who has impressed the South American is Declan Rice, the 18-year-old Irishman who caught the eye at Old Trafford last weekend.
"To be honest, I love him," said Zabaleta. "He's young but he has got that personality that you need to play with the first team. He came on against Manchester United and he was always asking for the ball, switching the ball from one side to the other, he looks really confident and that's good.
"I love young players coming through from the Academy and showing that they want to do well, so hopefully we can help him as much as we can, and I'm sure he will be a very important player for West Ham over the years to come."