West Ham United are delighted to announce that Winston Reid has signed a new long-term contract with the Club.
The long-serving centre-back has put pen to paper on a deal that will keep him in Claret and Blue until summer 2023, meaning he will potentially spend 13 years in east London.
The New Zealand international has become a true Hammers hero since joining the Club in 2010, being voted Hammer of the Year in 2013 and making his 150th Premier League appearance last weekend.
"I'm very happy," he said. "I'm pleased we've got it sorted so I'm obviously looking forward to the seasons ahead. It's going to be a big amount of time I've spent at the Club and I'm looking forward to it.
"I've been here a long time now! I think with the business we've done over this summer and the players we had here before, I think we can go on to have a good season and seasons ahead. It's all about trying to get better.
"I enjoy being here and my family does as well so I'm very happy I'm able to stay here."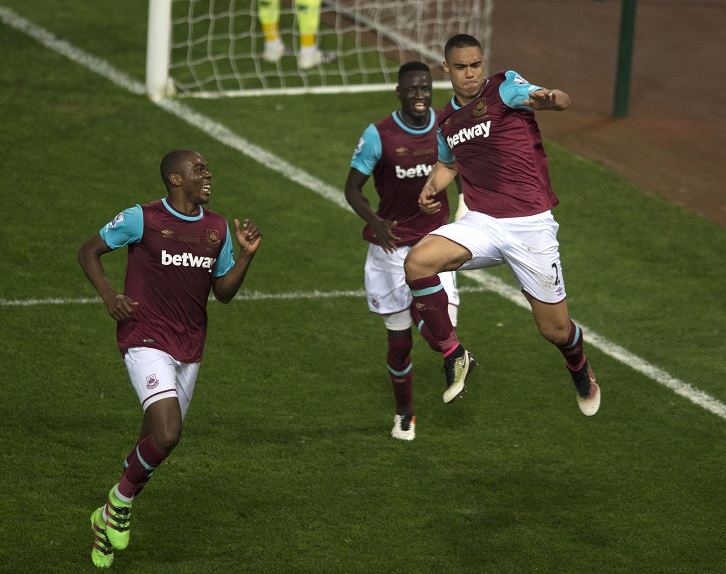 The 29-year-old has enjoyed many memorable moments in a West Ham shirt and, having committed his long-term future to the Club, is targeting an even more successful future.
"We want to gradually improve year-by-year, I think that's the most important thing for the players and for the Football Club. It's hard to take a big step in just one season, you need to gradually build so hopefully we can do that here.
"I've been here for like seven years now and you start to feel a little bit old, but I'm happy and feel privileged to be here and looking forward to the future!"
I'm happy and feel privileged to be here and looking forward to the future!

Winston Reid
So, in an age when football players move from club to club regularly and loyalty appears to be a thing of the past, why is Reid such a happy Hammer?
"I am happy here and my family are happy here so it was an easy decision, once we could get it sorted," he said. "I enjoy being here, it's quite simple really. Generally, people are pretty easy going and it kind of suits me the way people are around here. I'm a pretty easy going guy, so I just fit in.
"I'm really happy to be here, just enjoying my football and being able to go out on a day-to-day basis and do something that I'm really passionate about, I feel very privileged to be able to do so.
"As a person, I feel very appreciative of everything and I'm looking ahead to the upcoming years."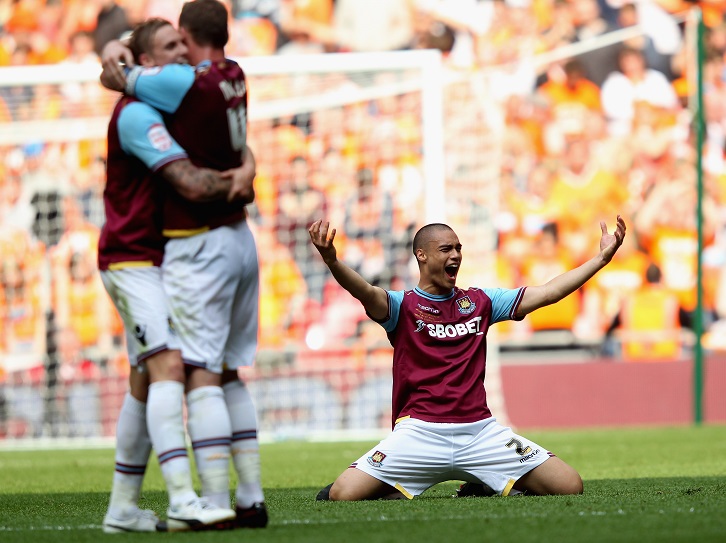 So, after seven seasons, 17,107 minutes, 204 appearances, ten goals, one Hammer of the Year award and countless unforgettable moments, what has been Reid's favourite moment in a West Ham shirt so far? In fact, there have been three.
"My best moment was when we were able to go back up through the Play-Off final [in 2012], because people's futures could have been different and it was just one game," he recalled.
"I look at the season after that as a highlight, coming back into the Premier League and it was personally my first season when I got to play [regularly]. You can take the goals and everything but those two moments are the ones that stand out for me.
"We had the last game at the old stadium which was very special, too, so there have been some good moments but I'd like to have some more!"