Pedro Obiang has assured supporters he is working hard to return to his best ahead of West Ham's Premier League match this Saturday against Southampton.
West Ham's clash with Manchester United on Sunday was Obiang's first competitive appearance for the club since March, having suffered an ankle injury in the home contest with Leicester City last season. 
Although the Irons were defeated the midfielder was happy to get back onto the field and once again play for Slaven Bilic's side.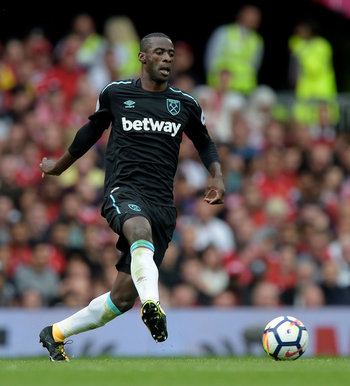 Obiang admits that recovery has been tough but is now feeling strong ahead of Saturday's fixture with the Saints. 
"It's been difficult to come back to the team because I've had to get back to full fitness, had to trust in myself and had to have the same confidence in my ankle," Obiang said: "It's not the same but I think you need time. I've been working with our physical trainer and at the moment I feel okay. I have a little problem but it's normal. I need a little time to be perfect."
The 25-year-old joked that he enjoyed the initial weeks of his lay-off due to the lack of running but was eager to return to the first team as soon as possible.
"The first two or three weeks were lovely because I didn't have to run! But after that I wanted to be back on the pitch. You want to be with the team. You want that feeling when you start to prepare.
I've been working with our physical trainer and at the moment I feel okay. I need a little time to be perfect. 

Pedro Obiang
"You have to be patient and you have to be focused. When you come back with the teammates it's lovely. You feel like a proper player again. You're in the team. It's not the same when you aren't. It's like being school and the teacher tells you to go to the other classroom."
Obiang is once again likely to start for West Ham at St Mary's Stadium this weekend and has fond memories of scoring at the ground last campaign.
The midfielder's first Premier League goal was in this fixture last year and Obiang is hopeful of scoring again.
"St Mary's is an important stadium for me. It's a lovely. I have beautiful memories because we won that game and I scored my first goal. I will try to score another one this weekend.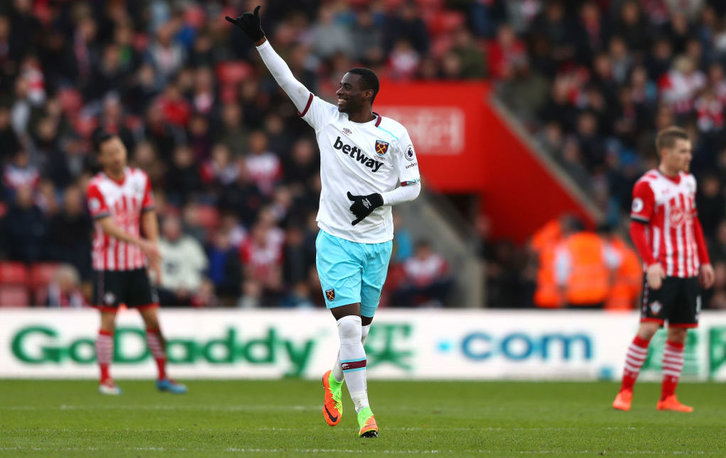 "There have been many changes in Southampton's team and they have signed some good players, which will help them do well. They try to play lovely football. We have to perform well against them and we have to be ready for the game."
Obiang shared the pitch with four of West Ham's five summer signings this past weekend in Chicharito, Joe Hart, Marko Arnautovic and Pablo Zabaleta.
The No14 is excited to see what West Ham can achieve this season with the experience these new signings bring.
"They've come here to give us a little more experience than before. When we have a totally fit squad we'll be able to see what we can do together.
"Hart is a big guy. He has experience. Zabaleta also has experience. He speaks Spanish so I talk all the time with him. Arnautovic is a really good player. I know him from Italy. Chicharito is a lovely guy too. He's always happy."