West Ham United Ladies return to competitive action on Sunday and will play their first four home FA Women's Premier League Southern Division matches at Rush Green. 
Greg De Carnys' side are preparing to play their home matches on the London Marathon Community Track in Stratford, having held home matches previously at Thurrock FC, but use of the facility for the 2017 IAAF World Championships have led to a short-term change in venue.
The Ladies will instead play their opening contests at the Hammers' training complex while the Community Track pitch is once again made fit for football.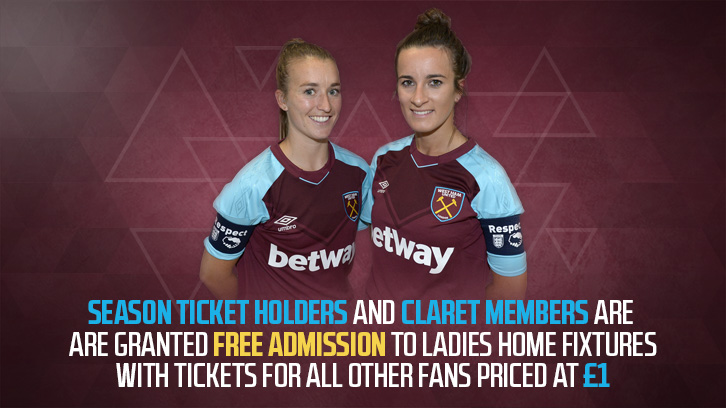 Season Ticket Holders and Claret Members are granted free admission to Ladies home matches, with tickets for all other fans priced at just £1.
Ladies managing director Jack Sullivan took the positives from the development, saying: "It's a great step for the Ladies to be at the first-team training ground for our first four games.
"It's a shame we can't start the season at the Community Track but we feel, in the long run, that it's important that we are opposite the men's team.
"The current FA Women's Cup holders and 2016 Women's Super League champions Manchester City have a similar set-up with their Ladies. They play at Manchester Regional Arena, next door to the Etihad Stadium, and they've broken attendance records for women's football in England. We hope to do the same."
The Ladies, who have made a number of exciting signings as they launch a challenge for promotion to Women's Super League 2, open their Southern Division campaign with a trip to Gillingham this weekend before welcoming Cardiff City to Rush Green on Sunday 27 August.