Winston Reid has vowed that West Ham United will put in a 'much better performance' at Southampton on Saturday.
The Hammers were humbled 4-0 at Manchester United in their opening Premier League fixture – their heaviest opening-day defeat since being thrashed by the same scoreline at Newcastle United in August 2002.
With work to return London Stadium to football mode following the 2017 IAAF World Championships ongoing, Reid and company travel to the Saints and the Magpies over the next two weekends before hosting Huddersfield Town in their opening home fixture on 11 September.
While some players would see that as an excuse for an indifferent start to the campaign, the No2 is having none of it.
"To be fair, I don't look at it that way, because you have to play the same amount of home games and same amount of away games as everyone else over the course of the season," he said.
"Obviously, we would have liked to have played one of those games at home, but that's not the main issue as arguably we were better away from home than we were at home last year!
"We are starting a new season and we obviously didn't do well on Sunday, so we have to move forward, learn from our mistakes and watch the video and make sure that, come next week, we put in a much better performance."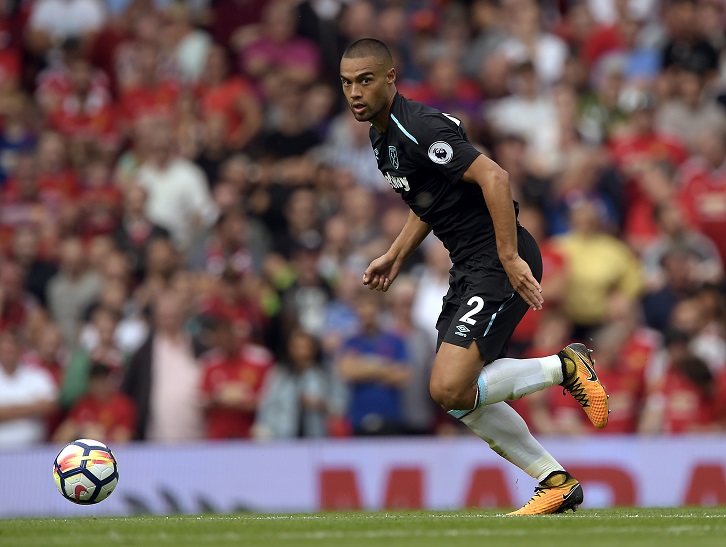 Another reason for Reid's optimism is the presence in the West Ham squad of the Club's four experienced summer signings – Pablo Zabaleta, Joe Hart, Marko Arnautovic and Chicharito.
"It does help that the players we have signed have played in the Premier League before," he said. "I'm sure that, once we get things gelling and have had another week working hard on the training pitch, we'll be a lot better.
"The new players have fitted in perfectly and they'll help us move forward."
Reflecting on Sunday's defeat in Salford, Reid admitted the Hammers had simply been second best to one of the best sides in the Premier League, if not Europe.
"They made us pay for every mistake," he said. "We have to be tough on ourselves, because some of those mistakes we caused ourselves.
"Coming to Old Trafford, you need to minimise your mistakes and work your way out from there, but they were the far superior team and they outclassed us in every aspect of the game."