Interviews
Noble: This is up there with the strongest squads I've been part of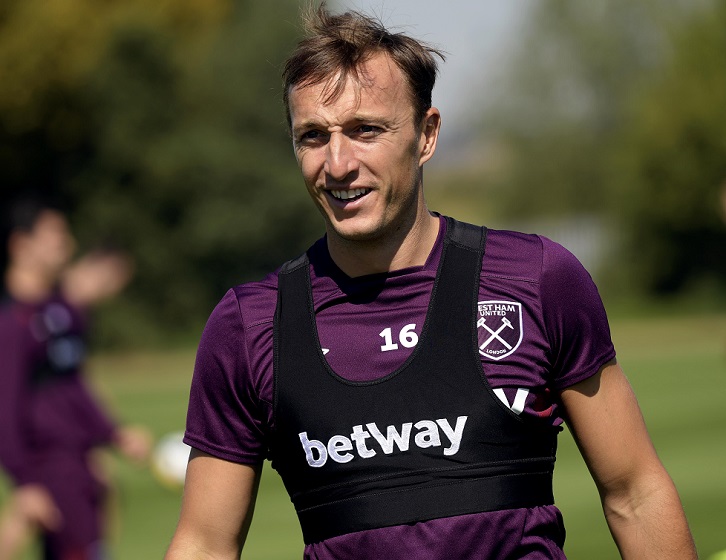 Going into his 14th season as a West Ham United first-team player, Mark Noble believes he is part of one of the strongest Hammers squads he has ever known.
Slaven Bilic had already assembled an experienced and versatile group of players ahead of the summer transfer window, to which he has now added five full internationals Joe Hart, Pablo Zabaleta, Marko Arnautovic, Chicharito and Sead Haksibanovic.
All five could be involved at Manchester United on Sunday and the captain is convinced the quintet will make a big impact this term.
"This squad is definitely up there with the strongest I've played in for West Ham," he confirmed. "When everybody is fit, we have an excellent group.
"We all know that places are there to be played for and there is competition everywhere and I think, with the squad and top players we have got this year, that there will be a time when the manager can be able to rotate things a little bit and give some players a rest.
"The Premier League is so competitive and so hard to play in that sometimes you do need a break or you'll get found out. I don't think it'll be about Slaven playing his best eleven every week, but about him picking the team he feels can win a certain game."
All five new boys have trained well, as have those who returned after a hard-earned summer break, and Noble says all that preparation will stand them in good stead when they kick-off the 2017/18 campaign at Old Trafford.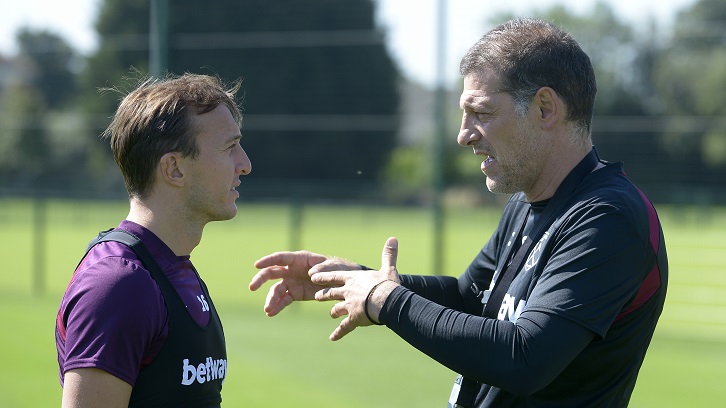 "We've had a good pre-season, worked hard and obviously I still get nervous because I want the Club and the team to do so well, so I'm hoping, with the signings we've brought in, that we're fully equipped to have a good season," he confirmed.
"When you've done 14 years, you realise it doesn't matter how well you do result-wise in pre-season. It's always good to get off to a good start in the league, though, and I know all the players are looking forward to it."
The skipper has faced Manchester United 18 times in his career, more than any other opponent, and achieved three unforgettable victories – the Great Escape in 2007, a memorable home win courtesy of two Noble assists in December of the same year and the historic 3-2 success in the Final Game at the Boleyn Ground a year ago.
"That stat says one thing really, which is that I've played at the top level for a long time, which is nice," he smiled, when told of the figure.
"Manchester United are a fantastic club and I love playing against them. We've had some famous victories over them, and a lot of losses, but it's been enjoyable. Knowing you've played against Manchester United 18 times chucks up some good memories.
"It's always pretty special and for a lot of the years I've played against Man United they have been a top team and just relentless.
"Now they have Jose Mourinho, the boss who has been there won everything and I've got so much respect for him, and he's all-round one of the best ever. And he's brought in some incredible signings in Pogba, Lukaku and Matic since he's been there. I think they'll be challenging for the title this year."
Sunday's game kicks-off at 4pm and will be broadcast live in the UK by Sky Sports Premier League and Sky Sports Main Event from 3.30pm.