West Ham United's U18s new league campaign opened with defeat as the Irons fell to a 3-1 loss at Brighton and Hove Albion.
Confusion and bad fortune for the back-line allowed the home side to storm into an early lead with Brighton two goals ahead within 15 minutes.
Korrey Henry gave West Ham hope early in the second period with a headed finish, having hit the woodwork just before the break.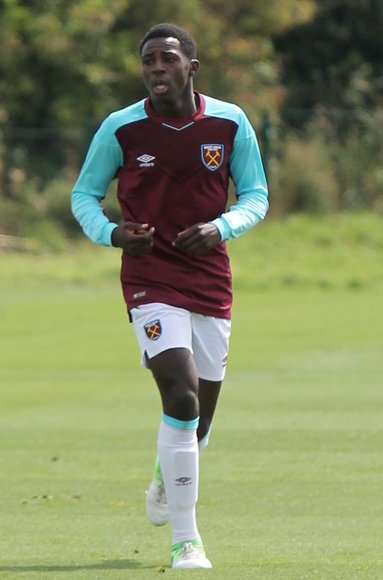 But defeat for the Irons was secured in the 79th minute as Brighton netted their third.
It took the home side just nine minutes to open the scoring as a lapse in concentration from the West Ham defence allowed Brighton defender Ben Clark-Eden to head home from a corner.
Albion's second was in the net just six minutes later. A commendable run from Jeremy Ngakia unfortunately left the defensive flank exposed on the counter, from which Brighton capitalised with a quick-move and low finish by winger Isaac Hutchinson.
The second conceded effort sparked the Hammers into life and saw the away side grow in confidence with the ball. Bernardo Rosa in particular looked lively, seeing a shot go out for a corner and sending through Sean Adarkwa for an opportunity.
West Ham's best chance of the first half came just a moment before half-time as Henry struck a shot from distance, which pinged back into play off the base of the far post.
The full-backs continued to offer an attacking outlet on the flanks with Reece Hannam playing in a tasty low cross early in the second half.
And it was from a Hannam cross that West Ham eventually broke through. Henry found the net with a flicked header in the 54th minute.
Rosaire Longelo teased in a tasty effort after great work on the wing not long after as the Hammers pressed for an equaliser. Excellent work from the no.11 also set up Rosa for an effort, which bobbled agonisingly wide of the goal.
Despite enjoying the better play in the second period the Hammers struggled to find a second and were made to pay on the counter 11 minutes from full-time. Brighton forward Danny Cashman found the net after a well-played pass and run into the area.
West Ham United U18s coach Mark Phillips said after the contest: "It was a classical game of two halves.
"The first 25 minutes they completely dominated. Brighton started like they had spent the summer waiting to come and play football and we started off like a cricket team.
Then it became an even game. We completely dominated the first half an hour of the second half. I feel they scored completely against the run of play in the second period."
West Ham: Matrevics; Ngakia, Mingi, Wells, Hannam; Henry, Belic (Costinantinou 69'), Hamilton (E. Longelo 86'), Rosa, R.Longelo; Adarkwa
Subs: Forde, Greenidge, E.Longelo, Constantinou
Goals: Henry