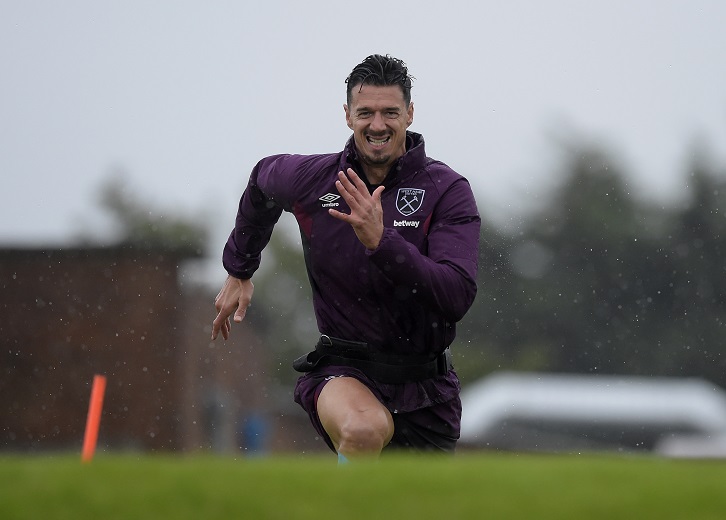 Jose Fonte is excited by the prospect of seeing West Ham United's new signings in action at Old Trafford on Sunday.
The Euro 2016 champion knows a thing or two about titles and believes Chicharito, Marko Arnautovic, Joe Hart and Pablo Zabaleta will all bring a winning mentality to Slaven Bilic's side.
The Hammers kick-off the 2017/18 Premier League season at Manchester United looking to follow in the footsteps of Burnley and Watford, both of whom earned positive results against top four contenders on Saturday.
"It's been amazing," said Fonte, when asked to assess the Club's summer recruitment. "I think the Club has done a fantastic job, bring in this quality, this type of player.
"We should be excited, the players are excited, there's a buzz around the training ground, I know the fans are excited – they should be.
"We're looking forward to the season because it could be a great one. I'm sure, together with the fans, the staff and the players, we can achieve something great this year and it's up to us to work hard and to believe that we can be successful.
"When you bring in players who have won trophies, we have five, six, seven, eight players now who have won stuff, we all want to get them trophies. We are winners, everyone here wants to win.
"We're not here to achieve safety or to just have an average season, we want to win and that's how it has to be. I'm sure that the fans can be positive and we will be giving 120 per cent this year.
"We have a great mixture of experience and young players, so we've got everything you need to be successful. Everyone in the club is excited, we're working hard and we just want the season to start and to start winning some games."
We're not here to achieve safety or to just have an average season, we want to win and that's how it has to be

Jose Fonte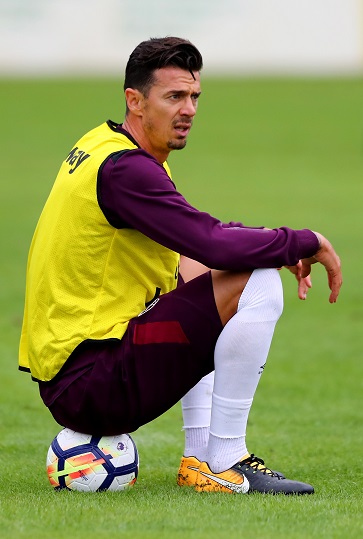 On Hernandez, whose Mexico side Fonte's Portugal faced at the recent FIFA Confederations Cup, the centre-back could hardly contain his excitement.
"You can see it in training, he is happy, he is so energetic, you can see that he is willing and eager to play because he is back in the Premier League," said the 33-year-old. "You can see the personality that he brings to the team and the energy, so he was a great addition along with the others that came that give us great experience."
Fonte also praised Zabaleta's 'experience, stability, calm and knowledge of the various situations of the game' and Arnautovic's 'great talent' which 'can change games'.
While the new No4 is right to be enthused by West Ham's new-look side, he knows they will need to be at the very top of their game to defeat a Manchester United team managed by compatriot Jose Mourinho.
"It's going to be tough," he observed. "The quality that Manchester United have, the great manager they have, it's going to be tough but we have been preparing all week, we're excited, were eager to play that game, to see where we are.
"Obviously were still missing a few players but that shows the strength of the squad – although we're missing some players we still have the quality to go there and do something good.
"We have enough experience in the team to not be intimidated anywhere, we relish this kind of atmosphere to compete against the best. For us it's just another game, a game we look forward to – these are the kind of games players want to play."
Sunday's game kicks-off at 4pm and will be broadcast live in the UK by Sky Sports Premier League and Sky Sports Main Event from 3.30pm.