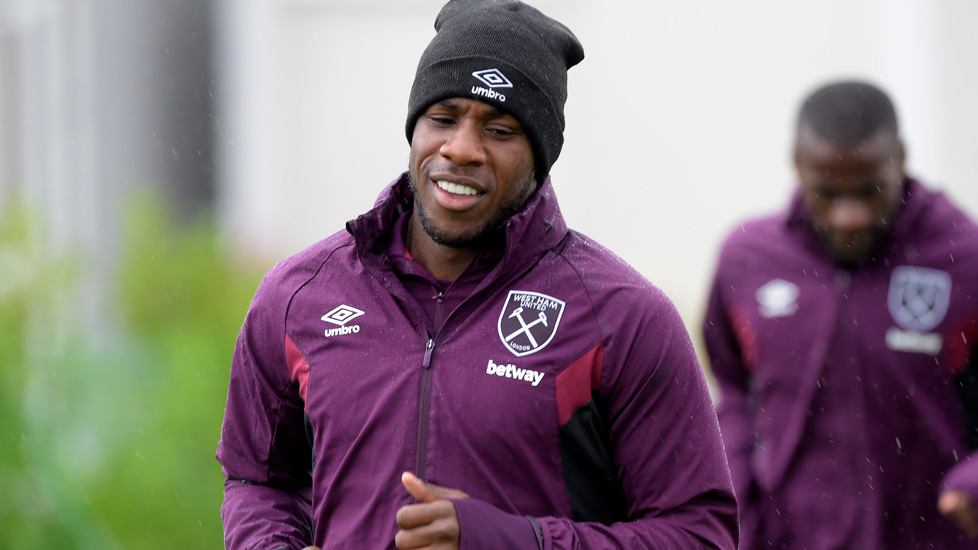 Head of Medical Services Gary Lewin provides an update on the squad's physical condition ahead of Sunday's Premier League opener at Manchester United on Sunday…
The pre-season preparations have gone very well. The players have worked very hard and, although it is extremely demanding for them, they understand the benefit in the long run.
Pre-season can be described as the base building blocks that you put in place to see you through the rigours of a long, hard campaign. You hear it time and time again – coaches love players to have a full pre-season because it gives them their core strength for the year ahead.
The majority of our players have now completed a full and comprehensive pre-season programme. Those that haven't, due to injury, are playing a bit of catch-up but it is important that they still do the equivalent of a pre-season and are not rushed back too soon.
In our department, you are never happy if there are players in the medical room, but generally things are positive and moving in the right direction.
Some of the players who ended last season injured have now returned to playing, some are still moving forward in their recovery, and we have also picked up a couple of new injuries during pre-season, but nothing too serious or long-term.
Andy Carroll has stepped up his rehab recently and we are hoping to have him back in full training in the near future.
I never like putting times or dates on a player's return from injury because it has to be assessed day to day and things can change, but we are looking at days not weeks with Andy, in terms of being back on the training pitch.
We have to remember that he has been out for four months, so his return has to be very carefully planned, and it has to be at the right time. But we are all happy with his progress and he is moving in the right direction.
Cheikhou Kouyate is at around the same level – he is now working very hard out on the pitches and is close to joining in full training, as is Manuel Lanzini, and we hope that both will be available again before the international break.
Aaron Cresswell has missed a few days' training with a slight knock but is going to train on Friday and will be available for the weekend.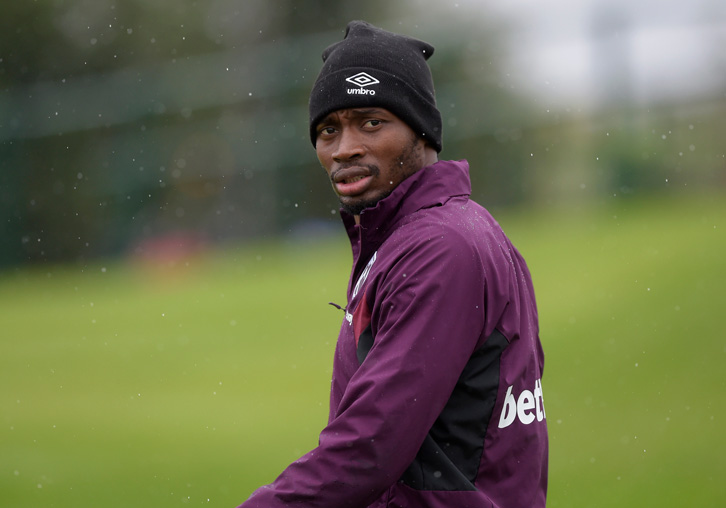 Diafra Sakho and Winston Reid played in the Under-23 match at Tottenham last weekend and both came through it fine. Diafra has now had a full week of training, which is very positive for him, and we can now start to look at getting him some match time.
He probably needs a bit more training, because he hasn't had a complete pre-season, but it's looking good for Diafra and he is making excellent progress.
Mark Noble and Pedro Obiang, who both ended the season injured, have had a full pre-season and, although Mark missed a couple of days with a minor toe problem, they are both now fully fit and ready for the season.
Finally, Michail Antonio is also getting very close. He has trained all week with the first team and is going to play on Friday night at Dagenham for the Under 23s against Everton.
All being well, he will train fully again next week and be available to Slaven for selection. Again, we have had to be careful with Michail – he is an explosive and powerful player who relies heavily on his hamstring muscles – and so we need to progress him in the right way.
Michail is a fantastic athlete – he looks so fit and there is a temptation to throw him straight back out there, but that wouldn't be the right thing to do.  
Dom Rogan, Fraser Young and Eamon Swift in my team have done a fantastic job with Diafra, Winston and Michail through pre-season to get them back to training, working on a very tight timescale.
Obviously we all want the players to be back as quickly as possible, but it is my job to ensure that they return at the time that is right for each individual. It is a balancing act, and you can never be 100% certain, but we make that judgement based on what we believe is right for the player.  
What I would say is that the vast majority of Premier League clubs are exactly the same. Obviously supporters only follow their own clubs and we are only interested in West Ham United, but if you've read and seen some of the injury problems that other teams have been having over the past few weeks, they really are no different to us. It is part and parcel of the modern game.
In the eight weeks or so that I have been here, I can honestly say that we have a fantastic set-up here. We've tried to make a few small adjustments behind the scenes that everyone has been responsive to, the players have been great, and everyone is really looking forward to the start of the new season.