It has been some 18 months for West Ham United's talented young goalkeeper Nathan Trott.
Born and raised in Bermuda, Trott initially played as a midfielder before converting to a goalkeeper as a teenager. He was then spotted by the Hammers and invited to London for a trial, which he came through with flying colours.
Last season, aged just 18, Trott established himself as first-choice goalkeeper for West Ham's U23 side, before earning a call-up to England's squad for the UEFA European U19 Championship finals, which they ultimately won!
Trott spoke to whufc.com about his eventful 2017, prospects for the new U23 season and ambitions for the future with club and country…
Nathan, you were back in a West Ham United shirt for the first time since winning the UEFA European U19 Championship with England, but not the result you would have wanted?
"It's always good to get back to West Ham and it feels good to be playing with my teammates again after quite a long summer. Obviously the result was not what we wanted but we're working towards the start of the new season on Friday, so that's the main focus.
"Hopefully we can get off to a good start. It'll be a tough game, everyone knows that because they are the champions, but I think we can try and get a result."
You mentioned the start of the season and that means Premier League 2 Division 1 football, kicking-off with a home fixture with Everton on Friday. We are also taking part in the Premier League International Cup this season, so there's plenty to be excited about…
"It's good for everyone to experience different types of football. It's a different level after getting promoted, so I think it will push everyone and make us all better players and develop, as it will playing against foreign teams in the International Cup."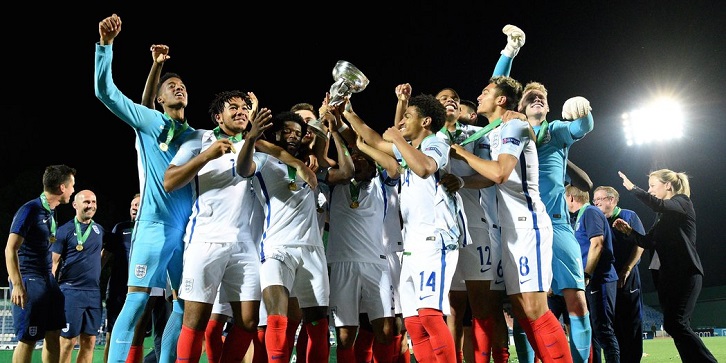 Looking back on the summer, you helped England win the Euros, so how do you reflect on that experience?
"It was a long but successful summer. Obviously next time I'd like to play and get more minutes, but it's always good to be in a squad of that quality and win a major championship.
"The main thing was that we made England proud and I think everyone was happy with the way we played. It's been a successful summer for the England teams, with everyone making a semi-final or a final.
"I thought it was a good experience for me as my first major tournament as an England player, so to win it was amazing!"
You have only been a goalkeeper for a few years, so to change position, get picked for England and win a major tournament is some achievement!
"That's a big benefit to my game, the fact I was an outfield player when I was younger. My distribution and technique with the ball at my feet are a strength and I think they helped get me there."
England kick-off the 2017/18 Euro U19 qualifiers in November, when they face Bulgaria, Iceland and the Faroe Islands, so hopefully you can start this time around!
"Hopefully next time I can get some more minutes and keep pushing myself as I'd love to be in goal at the Euros and, if all goes well, the U20 World Cup next summer!"
You are from Bermuda and still send and receive messages of support from your home country, too!
"Even when I'm playing and supporting England, I feel I am still representing Bermuda because you can never forget where you've come from. Everyone back home is supporting me and sending me messages, too, which is great."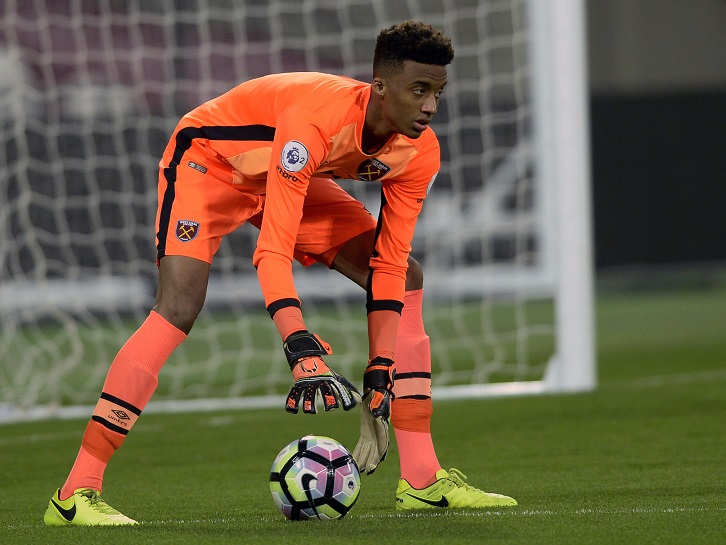 Back here at West Ham, you are one of a number of promising young goalkeepers, but behind Joe Hart and Adrian there is not a third 'experienced' stopper. Are you aiming to fill that role this season?
"I am hoping to move towards the first-team squad this season. I would like to be the one to fill that spot as I feel I am ready for it. Hopefully I can be on the bench and maybe make my first-team debut in a cup game. Whatever comes, I'm ready!"
Do you have to pinch yourself, when you consider how quickly your career is developing?
"Yeah, sometimes! I think the best thing is just to stay humble, keep your head down and keep working. When you are that way, it's easier, because things then just happen one thing after the other."