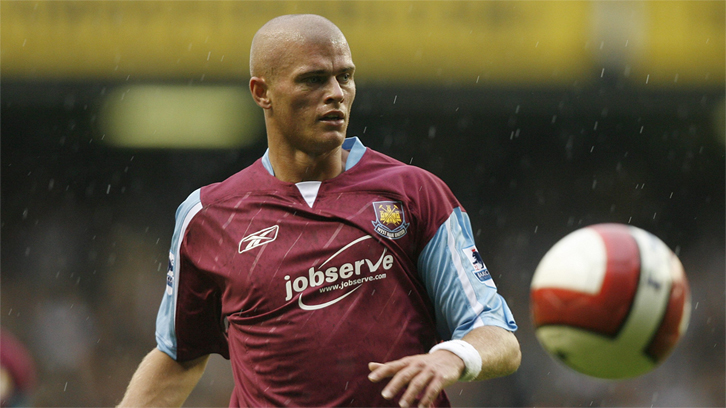 Tuesday night presented a strange situation for former Hammer Paul Konchesky, who faced a number of West Ham youngsters he now mentors.
The ex-England left-back – who now turns out for Billericay Town – was part of the Isthmian League side which took on, and beat 3-1, a Hammers XI consisting of Academy players.
And since the defender has recently returned to Chadwell Heath in a bid to ignite his coaching career, his opposition was full of familiar faces.
Konchesky has been assisting Academy Director Terry Westley in recent weeks and admitted it was a strange feeling going up against the youngsters he now helps to develop.
"It was weird playing against some of those lads, but of course it was a great evening and for me, it's always nice coming up against the team that you support," said the 36-year-old.
"It doesn't matter what age they are – it's always a great thing to do. They're a good bunch of lads – some I know pretty well now – but ultimately it was great to beat them!
"I'm helping Terry and Liam [Manning] out and really enjoying it at the moment. I'm going into Chadwell Heath, mentoring a couple of the players and if I can try and help bring one or two of those through and help them develop, then that's great.
"They gave us a good test on the pitch, as well. First half, I think we were on top and the strength and power showed.
"They are still young boys though and they're still developing, and that's what I'm trying to help with at the Academy. You never know when you're that age – I'm sure many have a great future ahead of them."
Konchesky, who was an Academy of Football talent himself years ago, made his senior debut at Charlton Athletic in 1997, before returning to east London and West Ham in 2005.
It's good for people like me, who know the Club, to be around there again, so of course it's nice to be back at Chadwell Heath

Paul Konchesky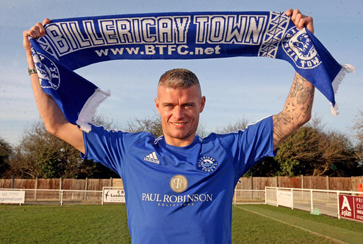 Making 70 competitive appearances for the Hammers over two seasons with the Club, the two-time international left-back knows his way around Chadwell Heath and is glad to be back.
"It's good for people like me, who have been at the Club and know the Club, to be around there again, so of course it's nice to be back at Chadwell Heath," he continued.
"Jack Collison is obviously also working at the Academy and he was a player with West Ham for a long while. He knows the Club inside out and I think that's a big boost for the Academy.
"You never know, with me also doing a bit there, there could be a few more going back there! Coaching is something I'm definitely looking at for after playing. I'd like to think I'm really going to get involved in that side of things and I want to help the young boys develop at the Club.
"At the moment, I've still got a focus on playing for this year. I always say one more year, but who knows? We will see at the end of the season. I am going to play this season here at Billericay, but I'll think about things again then."
Konchesky missed just one league game in his debut West Ham season in 2005/06, helping Alan Pardew's men to their highest finish – ninth in the top flight – for four years.
And with this summer's signings, the Barking-born man believes Slaven Bilic's team can be successful in the Premier League this term.
"West Ham have made some great signings this summer. Hopefully they can gel quickly, build themselves as a team and get up and running with some good early results. If that happens, you never know where that can take you."