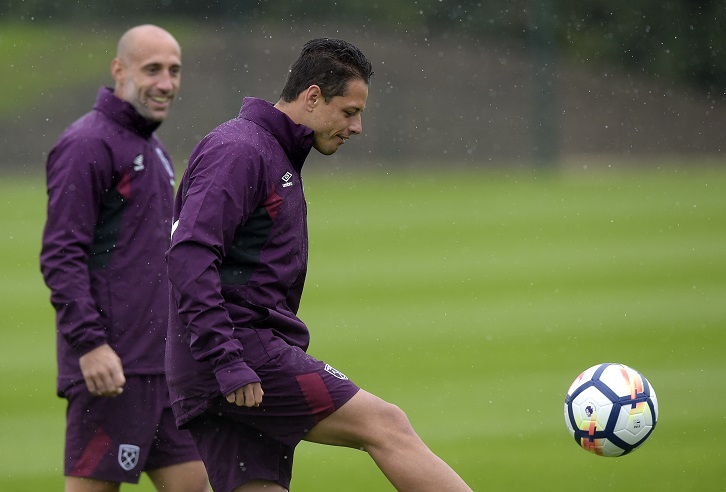 Chicharito cannot wait to start his 'new chapter' in the Premier League at his 'old house'.
West Ham United's superstar summer signing spent five years as a Manchester United player and is set to make his competitive debut for the Hammers at Old Trafford.
The Mexico striker has only positive memories of 157 games he played and 59 goals he scored for the Red Devils, but insists he will have no sentiment in his head or his heart when he returns to Salford on Sunday.
"I don't know how to describe the fact we are playing Manchester United in my first game for West Ham, but I can just say it's luck!" he smiled "I'm very lucky to be going back to my old club, to my old home, my old house, to start my new chapter in this second part of my English life and in the Premier League.
"It's going to be something happy, one very important and very lucky moment. We want to go there, try to play, and move forward.
"I'm feeling in the same way I did in my first day in England, the same way I go to play with the national team I've been playing in for seven or eight years, because I love this game.
"I love to do what I do and of course we have a good salary as well, we live in good cities, I have had good experiences and met good people, I'm just living my dream and trying to improve as a player and a human being as well.
"Game by game, training by training, I'm just trying to improve and help my team-mates and then, if the results come, we're going to be happy."
I'm very lucky to be going back to my old club, to my old home, my old house, to start my new chapter

Chicharito
It is seven years this week since Chicharito announced his arrival in English football with a debut goal in Manchester United's Community Shield win over Chelsea at Wembley.
The striker would go on to score regularly in all competitions and the Premier League title twice in his four seasons as a Red Devil. Unsurprisingly, therefore, he says he was 'living the dream' during his time there.
"It was a great experience," confirmed the No17, who also revealed that former Manchester United teammate David De Gea had been in contact ahead of Sunday's game. "Now, it was seven years ago, but I remember only happiness. There was happiness that I was living my dream that I made that big step which is not common [from Mexico to the Premier League].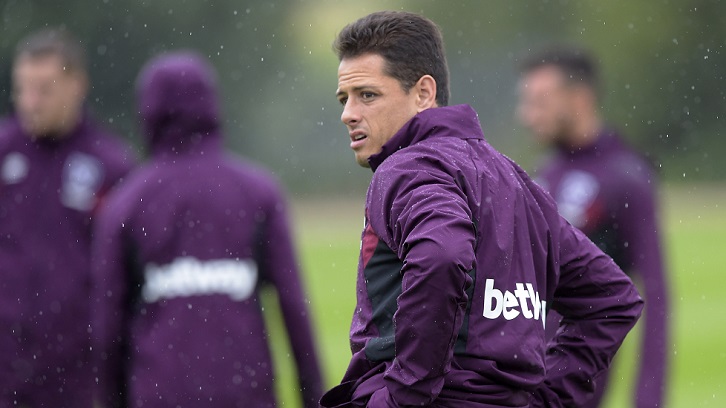 "I was very glad, very happy, my family was with me so they were living that dream as well. I have very good memories of those four years that I lived in Manchester.
"I will play against some friends, against my old club, one of the best clubs in the world, and I'm going to see some of the people who worked around the club that I have very good relationships with them. There is nothing negative to going there.
"It's going to be emotional, of course, to be in my old house against my old club. With my new team, my new chapter. I want to do as best as I can. It's an important moment for me."