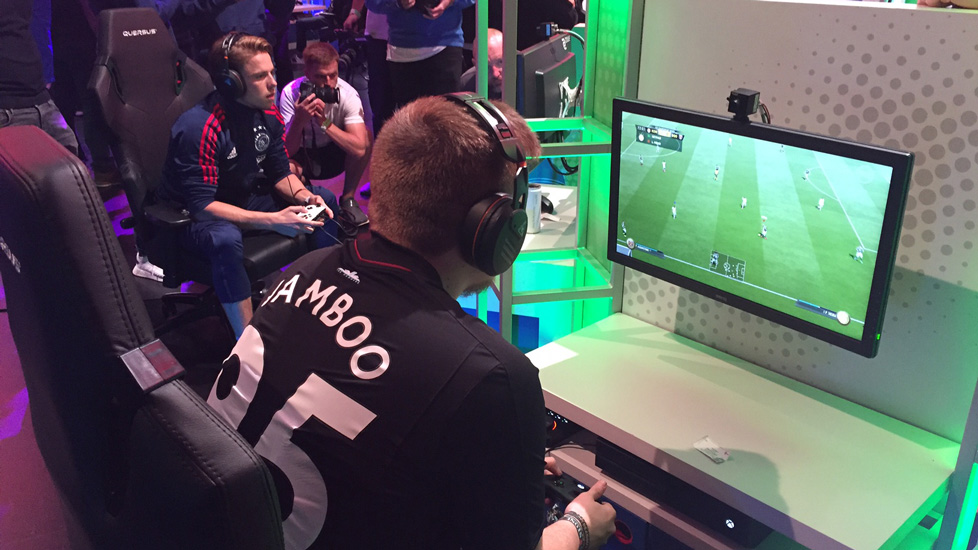 West Ham United's eSports player Jamboo battled hard at the FIFA Interactive Club World Cup (FICWC) on Saturday, coming within a whisker of reaching the semi-final stage.
Jamboo went unbeaten in his last three group fixtures to give himself a shot at reaching the last four in the Xbox division, but a 0-0 draw with Ajax player Koen Weijland sent the Dutch player through at his expense.
The Sky Sports-televised FICWC was Jamboo's first event competing against players from other pro clubs and he was pleased that he was able to push his more experienced competitors so hard.
After narrow defeats to Wolfsburg and FC Nantes, Jamboo recovered to see off Feyenoord with.a 1-0 victory and then came from behind twice to secure a 2-2 draw with Paris St Germain.
Victory against Ajax would have given Jamboo a final four slot, and he could not have gone any closer, sending a shot inches past the post with the last action of the game.
Jamboo was nevertheless glad to get the tournament experience under his belt, saying: "I was sort of disappointed [to miss out after coming so close], but at the same time I've done quite well.
"I had a slow start losing the first two games, but then once I got warmed up I won one and got the two draws, so nearly winning the final game.
"Now I've been here and done it in a tournament environment it will definitely help me going into FIFA 18 and I'll know what to expect.
"It's an amazing event. Everyone who was there was signed by their clubs for a reason.- they're all very good players. There was a really good vibe around the place and it's getting FIFA out there as an eSport more."
The FICWC was the first major inter-club tournament of FIFA 17 to be organised by the game's global governing body, with the winners from the Xbox and PlayStation divisions - Brondby and Olympique Lyonnais - securing places at the FIFA Interactive World Cup in London.