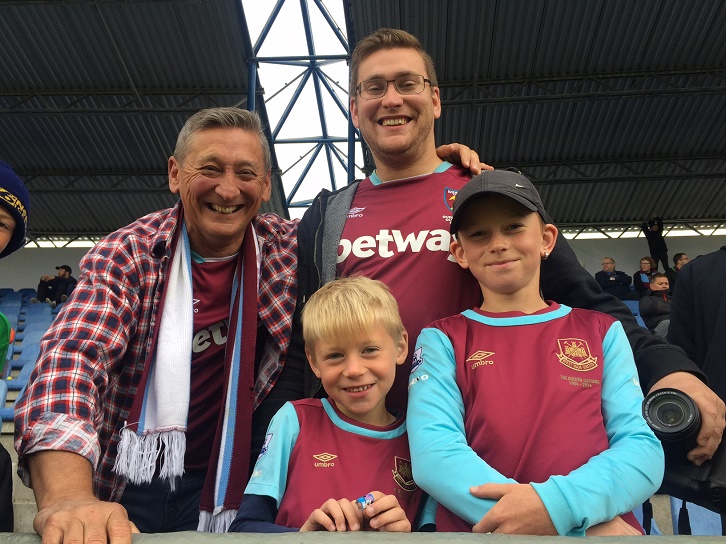 West Ham United's first-ever visit to Iceland has been warmly welcomed by the country's small but loyal band of Hammers.
A few hundred supporters clad in Claret and Blue descended on Reykjavik's Laugardsvollur stadium on Thursday evening to watch their heroes hold an open training session.
For a country whose own national team has caught the imagination of the world in recent years, the presence of two Premier League teams – Manchester City will host West Ham in The Super Match on Friday afternoon – for the first-ever match between two English top-flight teams in the country is another landmark in Iceland's football history.
Eight-year-old Ulfur Pall Steinarsson arrived at Laugardalsvollur with his mother dressed in a Claret and Blue shirt and a pair of goalkeeper gloves in honour of Joe Hart.
"I'm a West Ham fan because by uncle is from London and he supports the Hammers," the schoolboy confirmed. "I'm a goalkeeper for my team, Breiðablik, and for that reason my favourite player is Joe Hart!
"I'm a huge fan and I've even been to London Stadium to watch a match, but unfortunately we lost to Liverpool.
"There are three West Ham fans in my school, so I'm not the only one and it's a dream come true for us to see the match in Reykjavik. I'm really excited about the game and we're going to win 2-1!"
Mick Whalley is originally from London but moved to Iceland 42 years ago after meeting an Icelandic girl who would become his wife! He now lives in Reykjavik with his son Michael and grandchildren Benni, 12, and Tomas, six.
"I was a disc jockey and that's why I initially came to Iceland back in 1975!" he recalled. "I was a bit special being an Englishman living here back then. Now, there are about 30 of us West Ham fans and we get together in the local bar in town to watch all the matches.
"Football has always been big here, and they have recently built a lot of indoor pitches here so they can play all year round, and you can see the effect it is having on the national team, which is really coming up.
"It's brilliant that West Ham are here so my kids and grandkids can see them and hopefully get a few autographs."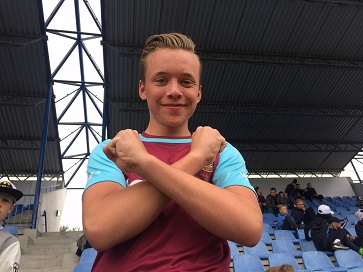 Last but not least, 17-year-old Tomas Vidar Arnason was also proudly wearing his Hammers shirt, but why?
"My Dad used to live in east London and became a West Ham fan, so he told me I have to be one too!" explained the Mark Noble fan. "I just love the passion and the atmosphere in the Club and I went to the Boleyn Ground a few times and the fans were just amazing.
"It's a big moment for us and unbelievable because we'd never have thought West Ham would come to Iceland to play against Man City a few years ago.
"This doesn't happen, so all the West Ham supporters are excited about the game on Friday.
"We've got a great team now and hopefully we can start well and do something great in the Premier League, just like Iceland did in the Euros last year!"