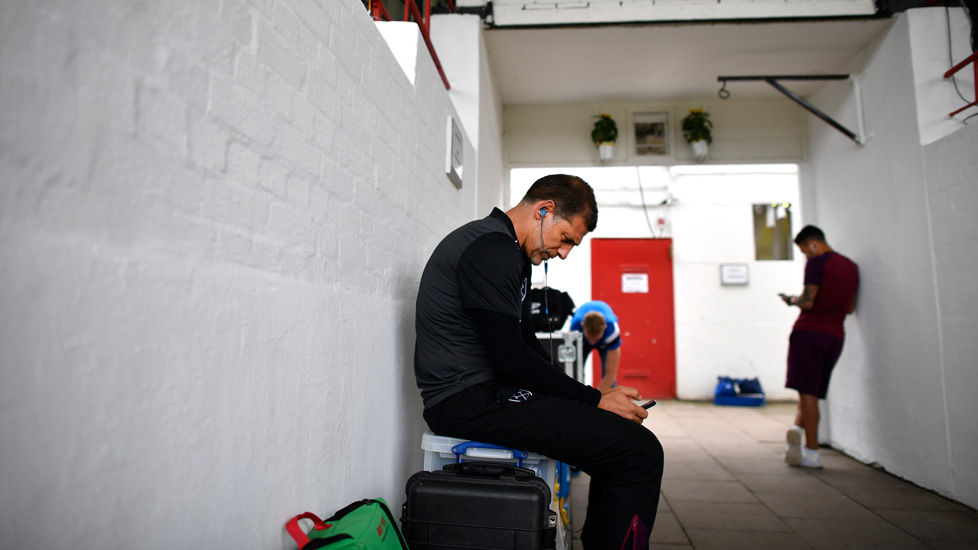 The latest from West Ham United's European pre-season tour, which moved from Germany to Iceland on Thursday morning…
Marvin's the main man!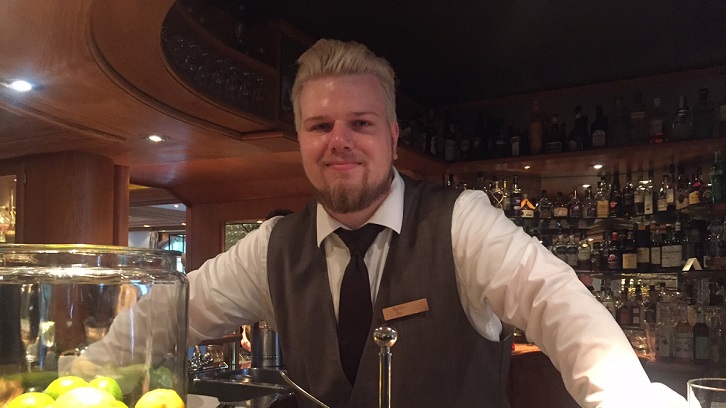 Throughout the duration of West Ham United's stay at the Hotel Wachtelhof in Rotenburg, every member staff went above and beyond to ensure the squad were kept comfortable – and hydrated.
But one man was the true star of the show.
Marvin Pitz served hundreds of cups of coffee, from single and double espressos to lattes and cappuccinos, and poured dozens and dozens of glasses of still and sparkling water during West Ham's eleven-day visit!
With his bleached blond hair and beard, courteous service and witty sense of humour, big Marvin became the go-to guy whenever the Hammers were in need of a drink, quickly developing a rapport with the tourists.
"I made a lot of coffees – mostly espressos and cappuccinos!" he smiled. "I had a really nice time, I really enjoyed it and I'm really going to miss you guys. It was a pleasure working with you and I hope you come back soon.
"We have had Hamburg and Bayern Munich here, but that was before my time, so West Ham was the first football club I had the pleasure of serving."
So, who was Pitz's favourite Hammer?
"Oh, that's a really difficult one, but I'd say The Terminator!" he said, affirming his admiration for coaching assistant Julian Dicks. "I really enjoyed talking to The Terminator, he's a really funny guy!"
Marvin was presented with a Home shirt for his efforts, while Slaven Bilic also handed over one of his personalised polo shirts by way of thanks.
Find me a GIGACUBE!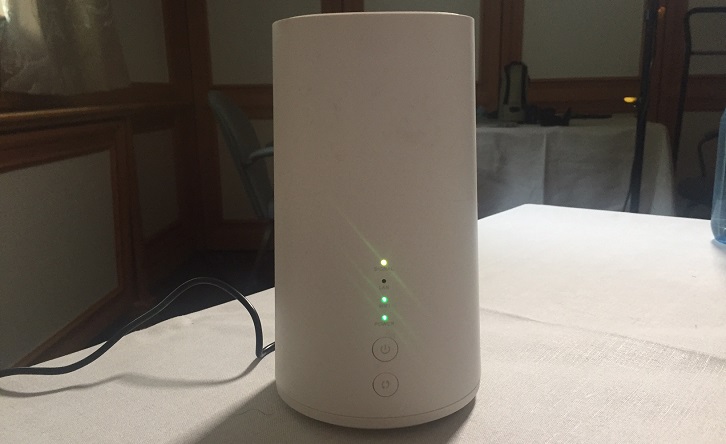 West Ham United's players became increasingly obsessed with GIGACUBEs during their stay in Germany. But just what is a GIGACUBE, you are probably thinking!
Well, it is a small, cylindrical device which uses a 4G sim card to connect to the internet, providing a strong and reliable wifi signal for the squad and staff alike to get online.
With the hotel's own wifi bandwidth struggling to cope with the demand, GIGACUBEs were installed all over the place, their little lights flashing like reassuring beacons for any player desperate to download the latest episode of Game of Thrones or Facetime their family back in England!
"What's the password?" became the most commonly asked question, while performance analyst Jordan Miles became increasingly desperate in his search for an available GIGACUBE to upload match and training footage to be viewed by the coaching staff.
Reports that the hotel wifi in Reykjavik is 'lightning fast' have therefore gone down particularly well…
The Big Match
Most footballers are football fans themselves, and when the Audi Cup was shown on the big-screen television in the Hotel Wachtelhof's reception on Wednesday evening, there was quite a clamour for the available seats!
The Hammers' Spanish-speaking contingent were among those eager to watch Atletico Madrid take on Liverpool at Bayern Munich's Allianz Arena.
Former Atletico youngster Pedro Obiang, Pablo Zabaleta, Adrian, Jose Fonte, Toni Martinez and Marko Arnautovic joined manager Slaven Bilic, with conversation quickly turning to the summer transfer window and, in particular, Neymar's reported £198m transfer from Barcelona to Paris St-Germain.
For the record, Atletico beat Liverpool on penalties to win the trophy.
Van-tastic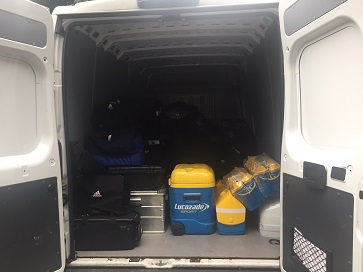 Not for the first time during West Ham United's two pre-season training camps, Wednesday meant packing up the vast amount of kit and loading it for an international transfer.
With four complete sets of 28 replica strips – two Home for Germany and two Away for Friday's Super Match with Manchester City in Iceland – plus two sets of trainingwear, boots, trainers and accessories for 40 players and staff, the loading of three kit vans was an all-day job for James Saban, Andy Tyson and Pete Williams.
Williams had driven a van out from Rush Green to collect the items not needed in Reykjavik, while a second vehicle was also brought out from London to do likewise.
A shirt printing machine, boot steamers and shapers, gym equipment, medical supplies and massage tables were among the vast array loaded onto the two London-bound vans, which were driven back via the Channel Tunnel by Williams and Tyson on Thursday.
Meanwhile, a third van was loaded with the kit, boots and other equipment needed in Iceland was driven to Bremen Airport by Saban, who will manage requirements during the Hammers' 30-hour stay on the North Atlantic island.
Reid all about it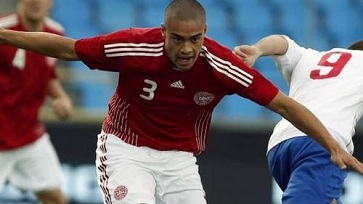 His red card in Altona on Tuesday night means Winston Reid has not made the trip to Iceland for Friday's game.
However, the defender is one of the few West Ham United players to have previously turned out at Reykjavik's Laugardalsvollur national stadium.
Before he switched allegiance to New Zealand prior to the 2010 FIFA World Cup, Reid played international football for the country he grew up in – Denmark!
And back in 2008, the former Midtjylland defender was part of a Denmark U21 side that also included Kasper Schmeichel which beat an Iceland team containing Gylfi Sigurdsson 2-0 on home