Chicharito shared the excitement of West Ham United fans as he made his Hammers bow in Germany on Tuesday evening.
The Mexico star produced an eye-catching cameo in the 3-3 pre-season draw with Altona 93, coming within inches of scoring a debut goal and pulling the home defence all over the place with his non-stop movement.
The new No17 sat down with whufc.com to talk about his eventful first appearance, gelling with his new teammates and looking ahead to Friday's meeting with Pep Guardiola's Manchester City…
Chicha, you pulled on a West Ham United shirt for the first time on Tuesday night, which was an exciting sight for all of us! How was it for you?
"It was the same for me! I was very happy to be back into a football pitch. I am now with my new team and we had a good game against a good team. We drew 3-3 and I played for 20 minutes, I feel very good and hopefully I can get better with each game."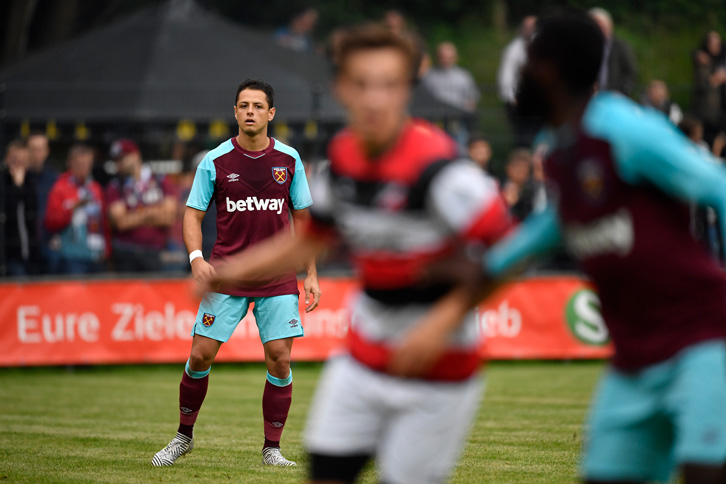 Our players know how you like to play, but it is different watching you than playing alongside you, so what did you make of your early combinations with your new teammates?
"Obviously when you have quality in the team like we have, it's easier to go in the pitch and try to think like them. We have a lot of quality and a lot of different types of players and ways of playing, so it's easy and we're going to have a very good season, I hope.
"When the games go on, we are going to feel better with each other after each game. We will build our chemistry like a team and hopefully we can get the proper results in the Premier League."
You came so close to a debut goal at Altona 93, having one shot cleared off the line and another flash just wide of the post…
"Of course it was very close! It was a good tackle. When I took out the 'keeper, I tried to be safe because I felt I was too far from the goal, but I thought it was a great effort from the defender to take out the ball."
You speak fantastic English, but with so many Spanish speakers, you have settled into the group so quickly!
"Yeah, it's been quick because they are very good lads! Marko and Angelo speak Italian as well, so they understand the Spanish, as does Jose. I also have Pablo, Manu, Toni, Adrian and Pedro, so we have a very good group of Latin and Latin American guys."
Ludo is the latest craze among the Spanish speakers, so have you had a game yet?
"I didn't play yet! I know how to play, but I leave the guys to play and enjoy it. They love to play and hopefully in the future I'm going to play and I'm going to beat them!"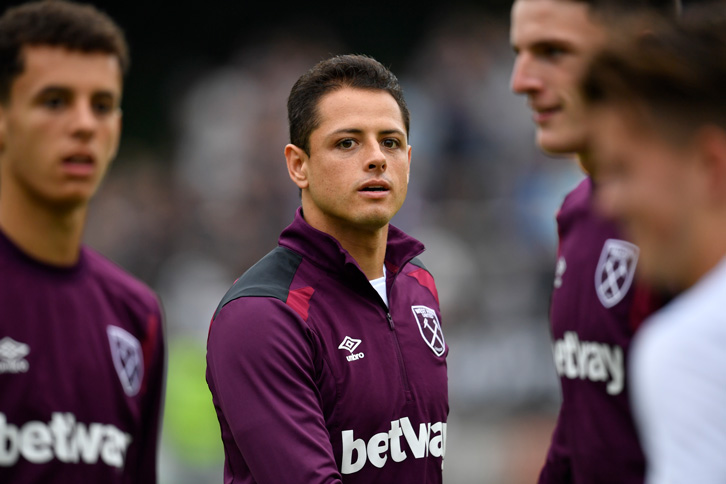 We go to Iceland on Friday to face Manchester City in the Super Match. What are your thoughts ahead of that fixture?
"It's a very good match for us to see where we are and what we need to work on in the next week before we face Manchester United [in the opening Premier League fixture]. It's going to be a very good match and we're very happy to have the opportunity to be involved in a match against one of the best teams in the world. We're very glad and very motivated to head up there to make a good performance and to try to get a result."
Finally, you've played against Pep Guardiola's Barcelona and Bayern Munich, so how do you assess his coaching style and the way his teams play?
"I played against his Barcelona team for Man United in the Champions League final in 2011 in London as well and we lost, so I know he is one of the best managers in the world over the past ten or 15 years. He has been unbelievable in each team he has managed, putting his style of play into Bayern Munich and now into Manchester City. It's going to be a tough match for us, but hopefully we can get the win."