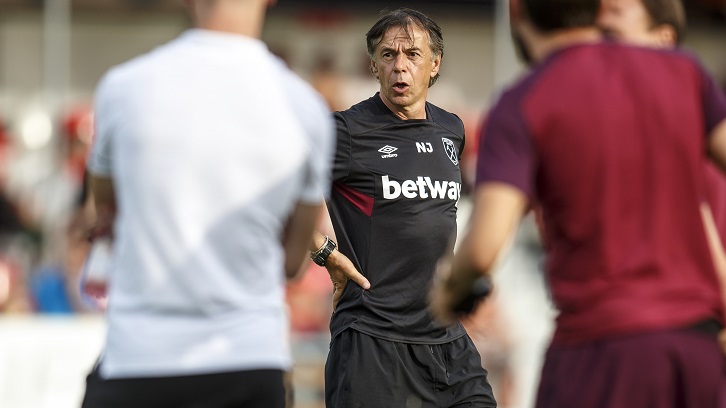 Assistant manager Nikola Jurcevic believes Chicharito will be a 'really important player' for West Ham United after the Mexico star made an eye-catching debut in Germany.
The new No17 played for just 20 minutes against Altona 93 in Hamburg, but could easily have scored two goals, assisted another and won a penalty for his side during an exciting cameo.
Speaking to whufc.com, Jurcevic felt both the striker and his new teammates would have benefitted hugely from spending game-time together on the pitch during a 3-3 draw at the Adolf-Jager-Kampfbahn.
"He was a plus point from this game," Jurcevic told whufc.com. "He spent a few days with us and played about 20 minutes which was very important for him to feel how he will play with West Ham United.
"In this moment he is not 100 per cent physically fit, but he is working hard and for him it was very important for him to play 20 minutes. He showed in that short time that he is a very different offensive player.
"He likes to have the ball in space, he is always on the offside line and I think he will be a really important player for us."
Chicharito likes to have the ball in space, he is always on the offside line and I think he will be a really important player for us

Nikola Jurcevic
While the performance of Chicharito was promising, the Hammers had to work hard for their share of the spoils with fourth-tier Altona 93. The hosts led three times, while West Ham also lost Winston Reid to a red card seconds before half-time.
"It was a very difficult evening," he admitted. "We did very hard sessions over the last two days and our opponent was also very good and a very tough team.
"We started not so good. We conceded a few goals and also played the second half with ten players, but in the end we scored three goals and a draw is OK.
"Like I said before now, we in pre-season and we are working very hard and we have had some tough training sessions and matches. The pitch was also not in the best condition, but this is not an excuse and we must win this game.
"It was only 3-3, but the first half was not good. We were nervous for some reason but in the second half our action was better and we scored some goals. We had some good chances to win this game, but in the end it was only a training game we must forget it very fast and concentrate on the future."
While West Ham went winless in their three-match German tour, adding a 1-0 defeat and 2-2 draw with Bundesliga team Werder Bremen to Tuesday's result, Jurcevic urged fans not to be concerned ahead of the start of the new Premier League season.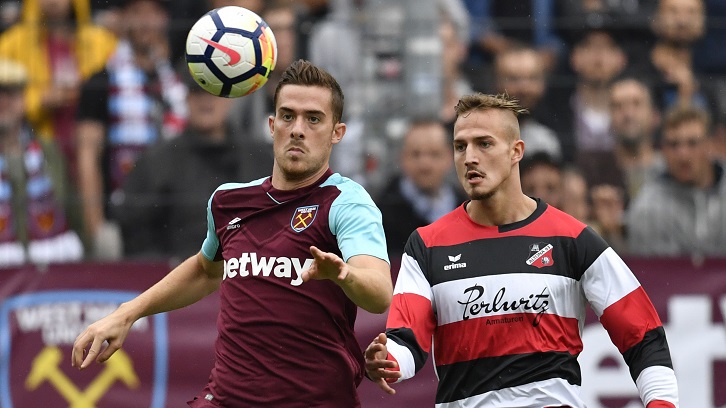 The Hammers travel to Iceland to face Manchester City on Friday before returning to England for their top-flight opener at Manchester United on Sunday 13 August, by which time they will have sharpened their game, improved fitness and welcomed a number of injured players back.
"I can understand the supporters as they will normally not be happy with this result," said Slaven Bilic's No2. "We are also not happy, but this is only pre-season and many teams have different results in pre-season in England, Germany and all the big leagues.
"Sometimes some big clubs play to draws against small clubs and it is not something new in pre-season. We also played without some of our important players and I am 100 per cent sure we will be better. I can say to our supporters, don't be worried!
"Friday's game will be a very, very good test. We know how good Man City can be but our first opponent in the Premier League is also good in Man United so it will be a very good test for our team and I hope we will be good in Iceland."