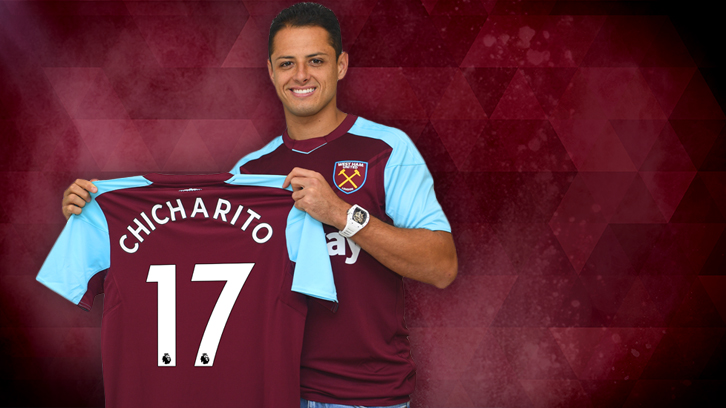 Chicharito will wear the No17 shirt for West Ham United.
The Mexico superstar has picked the squad number after completing his eagerly-anticipated move from Bayer Leverkusen a week ago.
The 29-year-old, who has previously worn the No14 and No7 shirts during his prolific career, will don the No17 for the first time in Tuesday's pre-season match with Altona 93 in Hamburg, Germany.
Chicharito wore the No14 for Mexico at both the 2010 and 2014 FIFA World Cup finals, as well as for the duration of his five-season stay at Old Trafford and his 2014/15 loan spell at Real Madrid.
The striker then took the No7 for his two years in Leverkusen, where Switzerland international Admir Mehmedi was already in possession of the No14 shirt.