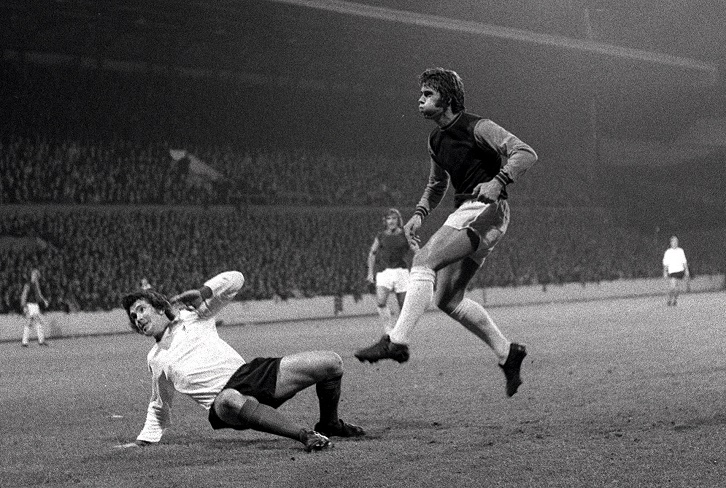 As one of the greatest figures in world football, Sir Geoff Hurst certainly needs no introduction to West Ham United supporters.
While his status as the only man to have scored a hat-trick in a World Cup final earned him global recognition and a deserved knighthood, to Hammers fans he is also the homegrown hero who started life at Upton Park as a hard-working midfielder before becoming the goalscoring spearhead of the Club's greatest era.
A member of both the 1964 FA Cup and 1965 European Cup Winners' Cup winning sides - before his finest hour a year later completed an unforgettable Wembley trilogy alongside Bobby Moore and Martin Peters - Hurst's crowning as a West Ham United legend was cemented before the age of 25.
After an incredible 249 goals in 503 appearances in the claret and blue, in 1972 he then joined Stoke City, where he continued his prolific form with 30 goals in 108 games during a three-year spell with the Potters.
Speaking exclusively to whufc.com, Sir Geoff reflects on his illustrious career with both clubs and looks forward to Saturday's game at the Britannia Stadium...
I think West Ham can approach Saturday's trip to Stoke in confident mood.
Obviously we need a few more points to be mathematically safe, but you look at the games left and who has got to play each other, and you'd probably say we have done enough. Of course, football being football, you can't be too sure, and one or two more points would be very welcome. It would also help us to sneak up the table, and possibly even help us to secure a finish around mid-table, which would help to end the season on a positive note. Finishing 10th, or even ninth, would be a big boost for the fans and give us a good starting point for next season. It would also be nice to go into the London derby against Tottenham next week in a more confident and relaxed mood. Although I'm not sure if relaxed is the right word for West Ham against Spurs!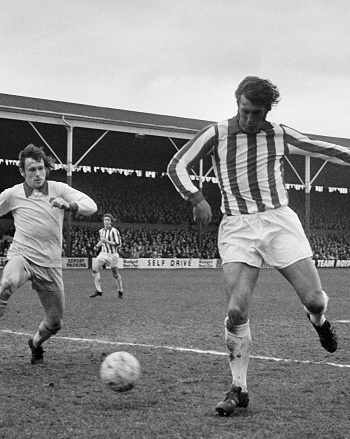 I was at London Stadium for the win against Swansea earlier this month.
It was one of those matches where the result is the be-all and end-all. It didn't really matter how we played, it was just about winning the game and it was such an important three points for us at that stage. Obviously there have been a few injuries recently, but what I can say is that the attitude of the players under the manager that day was terrific. I have seen talk in the papers about Slaven Bilic and speculation over his future, which I think is nonsense. He has done a very good job, the players are clearly behind him, and that is something you have got to build on. We have a fantastic new stadium, filled with almost 60,000 fans, and now we have got to continue to improve the quality of the team for next year.
I've been saying for years - the move to London stadium is fantastic for the Club.
Yes, there were some issues with the stadium early on, which appear to have been resolved, and I know that some fans who go regularly have found it difficult to get used to the new surroundings and the differences with the Boleyn Ground. But atmosphere is linked to the performance of the team. I was at the Southampton game earlier in the season when we lost 3-0, and the reaction to that would have been no different at Upton Park! The big issue was always whether we would fill the new stadium, having had 35,000 at Upton Park, and that worry has proven unfounded – we are getting nearly 60,000 every week and looking to increase. It's one of the best stadiums in the country. If we improve the team, improve results and push on, I think it will be fantastic for us.
The big link between West Ham and Stoke is that League Cup semi-final marathon in 1971-72.
I recently bumped into Terry Conroy, who was in Stoke's team then, and he reminded me that the entire tie took place over the course of nearly two months. To be honest, it's not something I enjoy talking about, particularly when mention of that famous penalty comes up! I do have a bit of fun with Gordon Banks about it though. People talk about Banksy's save against Pele, but his save from my penalty in that League Cup tie was far more important for him personally, and for Stoke, because it led to them eventually winning their only major trophy. Banksy does enjoy talking about it of course. George Cohen and I were speaking at an event with him a couple of years ago, and when someone in the audience brought up the penalty save, George and I jokingly walked off stage, muttering that we'd heard it all before!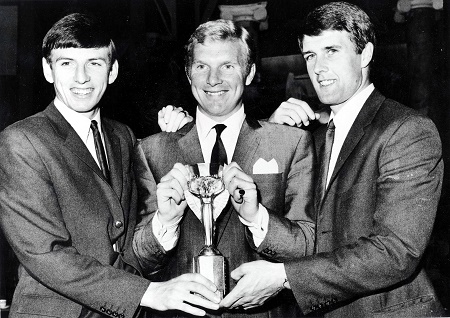 That period with West Ham and England in the mid-60s gets more magical as time goes by.
When I look back over my life and career, it is rather crazy really. At the time, you're wrapped up in it, and you just get on with it, but when I think back to my early days as a struggling midfielder, and the transformation that followed, it's astonishing. Ron Greenwood put me up front against Liverpool on a Monday night, and my career just rocketed. A great period for the Club, with the way we played and what we achieved, and topped off for myself, Bobby and Martin with 1966. The captain and the two goalscorers for England in the World Cup final. It doesn't get any better.
Leaving West Ham to join Stoke in 1972 was a big upheaval after so long at Upton Park.
I had been at the Club since I was a kid, and I was disappointed when I became aware that they were prepared to let me go. I genuinely felt that I had at least two or three years at the top level left in me, and I think I proved that with 30-odd goals in around 100 games at Stoke. It was a wonderful time for the club. I had three great years there, playing under Tony Waddington and alongside the likes of Alan Hudson, who was fantastic. Personally, I stayed injury free, scored goals and have fond memories of my time there.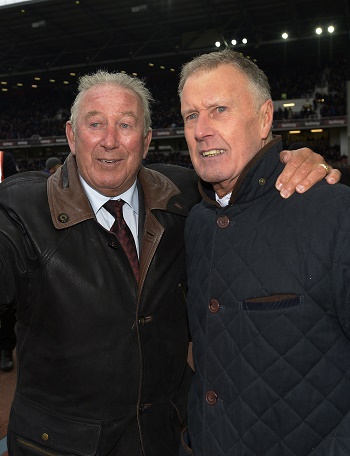 My departure from West Ham shows how much football has changed now.
Looking back, my only regret is that I didn't stay calmer and refuse to leave unless the fee was reduced to make it more financially rewarding for myself and my family. But then that is the major difference in the game between then and now. The power then was entirely with the clubs. When Manchester United came in for me at the peak of my career, West Ham just said no, and that was it. It never bothered me, though, because I was happy at West Ham, and the lure of moving back then just wasn't like it is now. In an ideal world, I suppose I would have liked to finish my career with West Ham, but unfortunately that wasn't what the club wanted at the time. Of course, virtually every single thing in the game has now changed, apart from the goalposts! 
I keep busy now with the various projects and charities that I am involved in.
I retired from the insurance business in 2002, and since then life has been very enjoyable. I work a couple of days a week on average in my roles as an ambassador for McDonalds and for Club Wembley, and do some after-dinner speaking and personal appearances. Alongside Gordon Banks, I am also now involved in a campaign with the Alzheimer's Society called United Against Dementia, raising awareness and funds in the fight against the condition, which is now becoming one of the UK's biggest killers. And of course, it is a cause close to our hearts, as we have three former World Cup team-mates – Martin Peters, Nobby Stiles and Ray Wilson – living with Dementia, along with nearly one million others. One person is diagnosed every three minutes, and it's important that people speak openly to help raise awareness and much-needed funds.
You can follow Sir Geoff Hurst on Twitter here