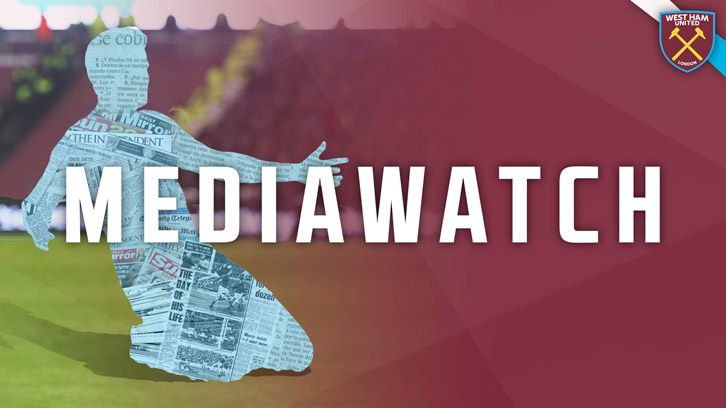 Our daily look at the West Ham United stories making the news...
Monday's newspapers contained further reaction to Saturday's 0-0 draw against Everton, as Winston Reid hailed the solidity shown by the Hammers.
Reid returned from injury to help shut out the Toffees, and the league's top goalscorer Romelu Lukaku, and he was delighted to be back.
He told the Express: "I think we players understand it because it has been a roller-coaster ride. First and foremost we need to finish it off strongly.
"We just had keep tight to Lukaku. Don't let him turn. If he's not going to turn then he is not going to score, is he? It'd be pretty difficult."
Meanwhile, the manager's quotes are carried by the Telegraph, where he says he is still looking up towards the top half of the league table.
He said: "We need points. As long as I can remember, it is about 40 points. But I don't think that way. You cannot calculate how you will get them. Not even Chelsea can say that. It is the greatest thing about this league.
 "I'm not talking only about getting out or keeping the distance [from the bottom three]. I'm talking also about climbing the table."