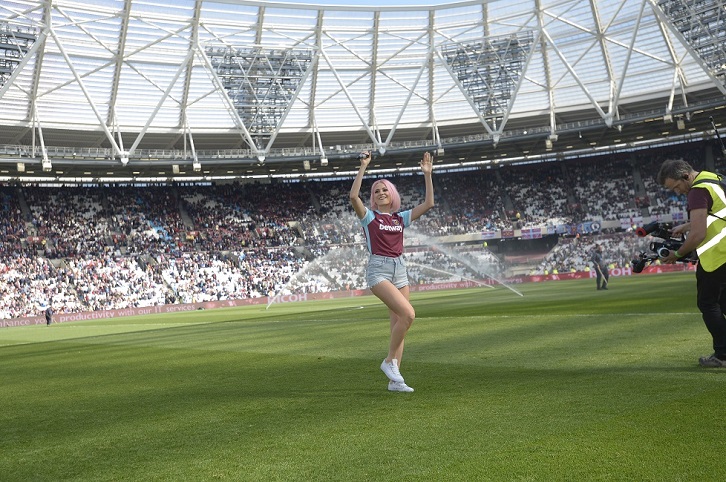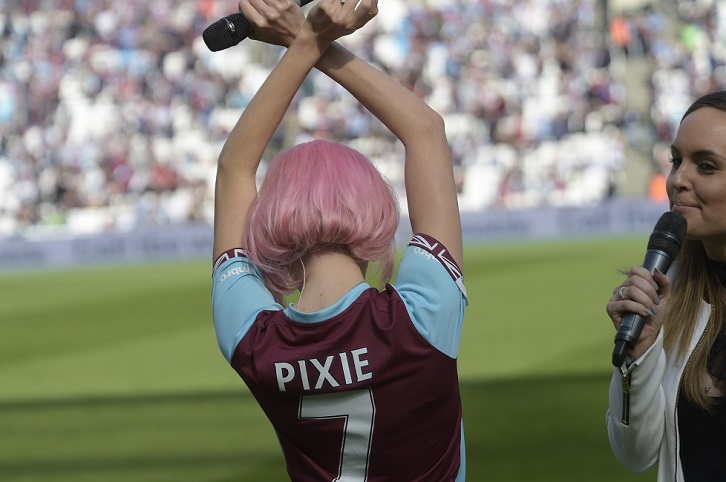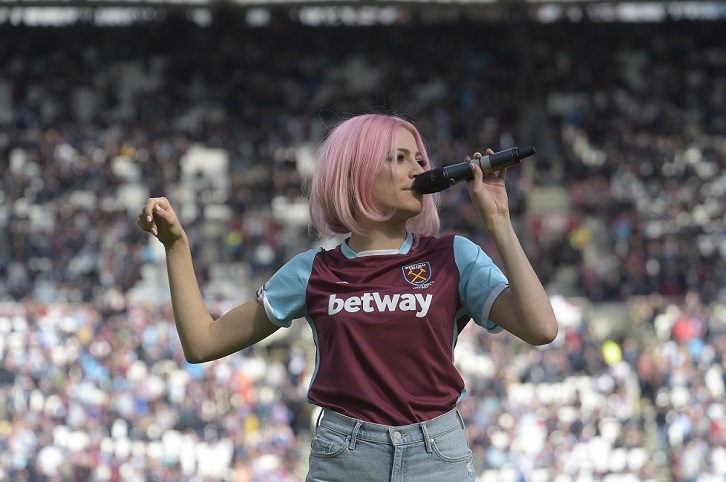 Pixie Lott hailed the 'really special' London Stadium after performing her new song at West Ham United's home.
The chart-topping Hammers fan, Strictly Come Dancing contestant and West End performer put on a superb rendition of 'Baby' at half-time in West Ham's goalless Premier League draw with Everton on Saturday.
After singing in front of nearly 57,000 fans, the 26-year-old spoke enthusiastically to West Ham TV about the experience of singing at the home of her favourite football team.
"It was amazing!" she smiled. "I think it was just really special because I've been watching West Ham growing up, since I was a baby really!
"I have come up here with my family, so to sing out here on the pitch made this a really special day for us, and I am feeling positive and think we're going to do well.
"It's definitely up there with the best venues I've sung at. It's obviously a really impressive venue anyway, but it's also special and closer to my heart because I'm a massive West Ham fan!"
Lott, who scored number one hits with her first two singles, is making a return to the charts after a three-year absence, during which she has shown her versatility on stage and screen.
"My whole family are here and they've been so excited to come to London Stadium, so it's been a special day out for all of us," she enthused.
"I'm really close to all my family and us going to watch West Ham is something we've all grown up doing, so I guess it just feels more special.
"I support West Ham through and through and I'm feeling positive. I'll be back at London Stadium again soon, one hundred per cent!"