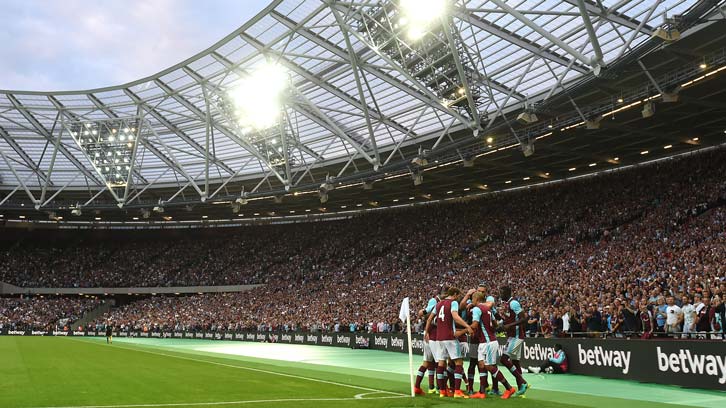 As a result of the Ticket Office being inundated with calls from supporters on the Season Ticket Waiting List during this busy renewal period, the Club would like to update these supporters with regards to their priority on Season Tickets.
We thank you for your patience in understanding that we must of course prioritise our 52,000 founding Season Ticket Holders who have until Wednesday 31 May to renew their seat for the 2017/18 season. This will be followed by a seat relocation period which ends Thursday 15 June.
Following this phase, any seats not renewed will be made available to supporters on the Season Ticket Waiting List, in order of the date you joined the Waiting List.
From Friday 16 June, the Ticket Office will start to contact supporters to allocate Season Ticket seats, so its important that you are in a position to finalise your Season Ticket at that time, so that you don't miss out on your priority.
The Ticket Office have already begun calls to a small number of supporters at the very top of the Waiting List of which almost all have confirmed their desire to go ahead and purchase seats which become available.
We therefore urge supporters on the Waiting List to look out for an email this week which asks to confirm your interest in a Season Ticket, should they become available, as well as your preference on seating band.
Due to the extraordinary demand for Season Tickets and with such a large number of supporters on the Waiting List, unfortunately we will not be able to offer everyone a Season Ticket for the 2017/18 season. However please be assured that the Waiting List is the only way to be in with a chance of a Season Ticket next season or priority for forthcoming seasons. Your status on the Waiting List will also continue to be recognised in the form of other benefits.
Thousands of supporters on the Season Ticket Waiting List, including Surrey-based fan Alan Wickers, are excited about the prospect of finally getting their hands on a Season Ticket.
Wickers, who joined the Season Ticket Waiting List back in May 2015, was thrilled to win our recent prize draw for two tickets, when Cheikhou Kouyate's thunderbolt gave us a much-needed three points against Swansea.
"I was thrilled to win the tickets, I went with my son Rob and it was great to be there for such an important win. You could really see the passion out on the pitch, and in the stands too.
"I've been a West Ham fan for 50 years and a Member for the last ten or 15, and have been going to matches since 1967, so have seen all the greats of that time.
"I've managed to get to six or seven matches this season, and it has really whetted my appetite for a Season Ticket. Having that guarantee of being able to go to every game would be fantastic, so I'm hoping that I can get one for 2017/18."
Any Season Tickets which become available in the future will be allocated to supporters on the Waiting List in priority order of when they joined. 
With all future Season Ticket sales expected to be sold only to those on the Waiting List, if you are thinking of becoming a Season Ticket Holder in future seasons at London Stadium, you will need to join the Waiting List, for just £10, by clicking here.