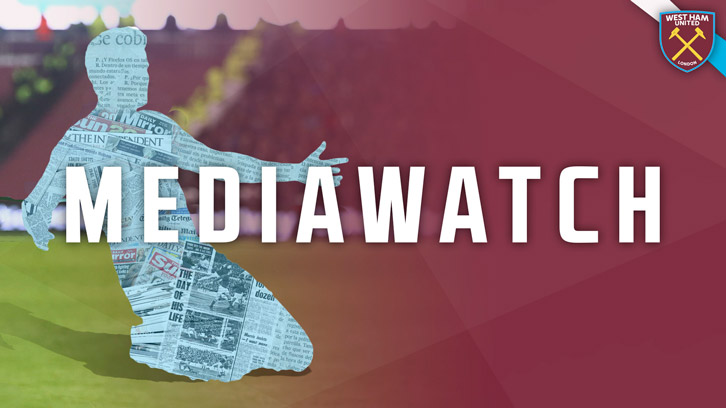 Our daily look at the West Ham United stories making the news...
In his weekly Evening Standard column, the manager discusses the role of his goalkeepers and the fact that changing the starting No1 is the 'toughest call to make'.
He defends Darren Randolph, highlighting his strong performance in defeating Swansea City, while he also talks about the challenge Everton will provide his team.
He said:  "I know there has been some criticism of Randy recently but two games ago we beat Swansea 1-0 and he was good.
"Okay, as a manager you have always to think of the best team and things cannot go on for ever, but normally you have to stand behind your players whenever possible, especially goalkeepers."
In the Daily Mail, it is reported that Andy Carroll will miss Saturday's game against Everton after picking up an injury to his abductor muscle at Sunderland last weekend.  The manager confirms that a scan showed that the problem isn't a major one.
Romelu Lukaku's goalscoring prowess against the Hammers is well documented, but Slaven Bilic believes his team can handle the Belgian on Saturday, despite the Everton striker's qualities.
He speaks highly of the Belgian on Sky Sports, saying: "He is good, really good. He is consistent for his age, people forget how young he is."