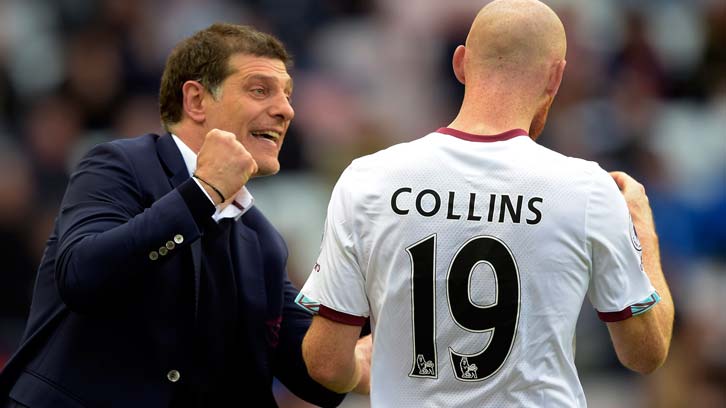 Hello everybody,
Looking back on Saturday's game, of course it is easy to feel disappointment as we were twice in the lead and looked comfortable for long periods in each half after we had scored.
However, allowing the other team to come back into the game when we have got a goal and are looking good is something which has happened already this season, more than once.
We have seen this situation before and it has cost us points.
At Sunderland, we took the lead twice and we looked really good after the first one for 15 minutes and also after the second one. They were a threat, but only on the counter attack, even when we were leading 2-1.
But, when we are in this position in games, as we have been before, we have to finish the opposition off. We have to and we didn't, and it cost us a victory.
You have to take that advantage when you are in control and finish them off.
It's not a case of the players switching off, but we can't let these situations happen when we concede late goals.
It's not easy to score goals in the Premier League, so you have to protect them.
That said, basically in this league, you can't expect the opponent not to have their own chances too, especially if you score early like we did, no matter where they are in the table.
If you have a look at the bigger picture, it's a good point for us at this stage of the season, and it's a fair result.
We're disappointed now, as we were very close to winning the game, but four points from two games, it can be very good at the end of the season.
Some journalists asked me about whether I am going to change my goalkeeper again after Saturday's game.
I told them I don't like to change goalkeepers on a game-to-game basis. Darren Randolph had been waiting for his chance for a long time, and he has done well for us.
We have to stay behind our players, especially goalkeepers, so that's it.
We will look back over the Sunderland game and see what we can do better to avoid the same situations occurring.
We have five matches left, three of them at home, and we will now prepare for Everton and work to finish as high in the table as we can.
Come on you Irons!
Slaven