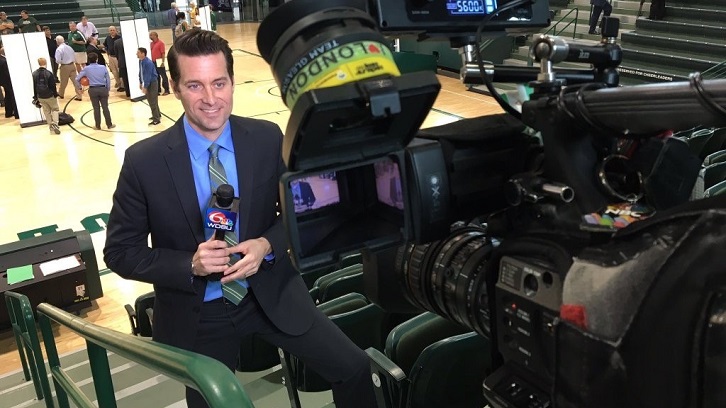 Award-winning sportscaster Fletcher Mackel follows West Ham United from his native New Orleans, Louisiana...
Since 2007, the NFL's International Series has given American football stars, reporters and fans opportunities to visit London and watch their teams in action.
Over the past decade, 23 of the NFL's 32 teams have played at either Wembley Stadium or Twickenham. Among them were the New Orleans Saints, who scored a thrilling 37-32 win over the San Diego Charges back in 2008.
This October, the Saints will return to London to face the Miami Dolphins in the first of four International Series matches in 2017, and travelling with the team will be Fletcher Mackel, a Louisiana native and sports anchor/reporter for New Orleans' NBC-affiliate WDSU News.
Aside from covering some of the biggest events in the State's sports history, including the Saints' Super Bowl win in 2010, multi-award winning sportscaster Mackel has also developed a strong interest in Premier League football in recent years, and an even stronger interest in West Ham United.
"We're actually coming over this fall when we play the Miami Dolphins, so I'm really excited about the prospect of getting to a West Ham game!" he told whufc.com.
"I've really got into football in the last couple of years, so I'll appreciate it a little more then I did when I came over in 2008, when the Saints played the San Diego Chargers at Wembley. We spent the whole week in London and it was an amazing experience."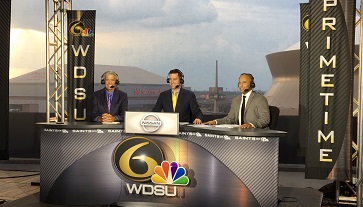 Now 42, Mackel first dipped into soccer nearly 25 years ago, when the United States hosted its first FIFA World Cup finals in 1994. However, it was not until 2013 that the Loyola University graduate found his love for the sport.
"If you go back 30 years, soccer was a fledgling sport so I only played a little bit when I was younger, but I did go to a World Cup game in 1994, when I saw Sweden play Saudi Arabia at the Cotton Bowl in Dallas, Texas!" he recalled. "That was a pretty cool experience.
"After that, I didn't have a big connection with soccer for some time, other than when a World Cup popped up and we ran some highlights and stuff like that.
"Then, in 2013, NBC struck a deal to show live Premier League matches in the US, so I got loads of emails asking us to push the Premier League as it was a big investment for NBC. So, I started paying attention to the teams and then, in 2014, I really got into the World Cup and followed the US team and had a moment of enlightenment!
"It opened my eyes to the whole soccer world and realised people are as loyal to their Premier League teams as we are to our professional and college teams."
I and many of the guys I work with in the media are huge Premier League fans and are already eyeing up to find out who is playing and where when we are in London

Fletcher Mackel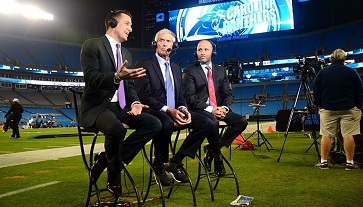 So, why did Mackel, the son of a professional golfer and the identical twin of an award-winning investigative reporter, pick the Hammers as his team to follow?
"Initially, I followed Everton because of Tim Howard but, in New Orleans, we look at our Saints as this gritty team which has had ups and downs and has a lot of flavour and, with everything I've read about West Ham, it seems they have some parallels and that made me a fan.
"I am still a burgeoning fan and I do enjoy watching West Ham on TV and reading about the team. I remember seeing the post-game interview when Russell Brand ambushed Big Sam in his press conference, which was pretty funny and something that would happen in American football.
"Because of the time difference, which is six hours behind London, I can wake up on a Saturday or Sunday morning and watch Premier League Live with Rebecca Lowe – and I think NBC does a tremendous job with their pre-game and post-game shows."
And who is his favourite player?
"I enjoy watching Andy Carroll. I know he is a taller player and I am used to watching American football and large men trying to move other large men, so I appreciate larger soccer and basketball players who show outstanding athleticism."
As London has become a regular 'host' city for the NFL International Series, so Mackel's home town of New Orleans is often picked to entertain major American and international sporting events due to its variety of suitable venues and hot climate.
"The great thing about New Orleans is that it is a great 'host' city, so we've hosted Super Bowls, College Football and Basketball National Championships, the NBA All-Star and we even had WrestleMania here, so not only do I get to cover the Saints and the Pelicans NBA team, but I've had the opportunity to cover some truly tremendous events," he explained.
In October, Mackel is hoping the fixtures fall favourably to enable him to attend another 'tremendous event' – a West Ham United home game at London Stadium.
"Here's the thing, I know next season's schedule is not out yet, but I and many of the guys I work with in the media are huge Premier League fans and are already eyeing up to find out who is playing and where when we are in London," he confirmed.
"I hope I get the opportunity to come and check out London Stadium and see where you guys are at!"
*You can follow Fletcher Mackel on twitter @FletcherWDSU.
Keep your eyes peeled to whufc.com for more stories about some of the people who make West Ham United much more than just a football club.
#WeAreWestHam