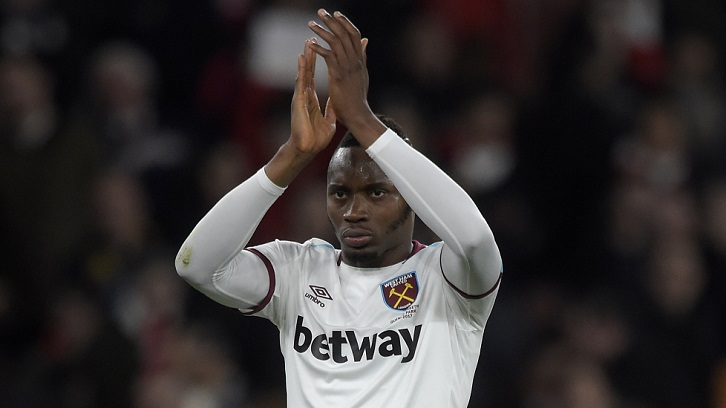 Diafra Sakho wants to mark his London Stadium debut with a goal and a chorus of 'He scores when he wants!' from the Claret and Blue Army.
The West Ham United striker returned to action after a four-month injury lay-off following back surgery in Wednesday's defeat at Arsenal, and is set to be included in Slaven Bilic's squad again for the visit of Swansea to Queen Elizabeth Olympic Park.
Sakho became a fans' favourite after scoring on his first six Premier League starts for the Hammers and he told whufc.com he wants to hit the net again on his first appearance at the Club's new home.
Diaf, how are you feeling, physically and mentally?
"I'm feeling good, very good. After four or five months of being out injured, I feel better and now I just want to help the team between now and the end of the season.
"It was hard to have lots of injuries over the last year and a half, but now I think everything is back in place and I can just focus on playing football and giving people happiness. This is what I want for the remainder of this season.
"I am just happy because the fans have waited a long time. I have no pain in my back and I'm getting fitter every day, so everything is feeling better.
Presumably, you also want to experience happiness for yourself by scoring goals?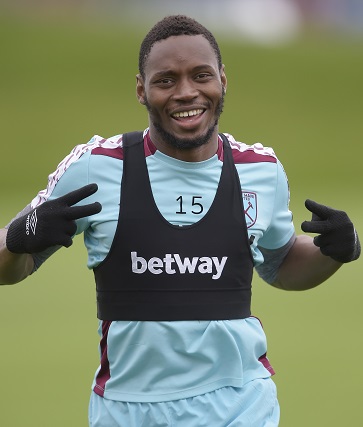 "Yes, because I love to stay in the pitch and play football and show people what I can do. Now, I'm just happy to be able to show people I am back."
You worked hard to get to where you are today, coming from the Championnat National, then Ligue 2, where you played for Metz, and ultimately to the Premier League?
"Yes, this is true, nothing has come easy, which is why it was so difficult to deal with being injured.
"I want to have the same fitness like I had before so I can score goals and celebrate with the fans again, because I have missed it. I want to get back on the pitch and enjoy it, to see the fans smiling and everything, that would be very good."
Your game is based on your athleticism, pace and strength, so presumably you could not play effectively with 'niggly' injuries like some players can?
"Before, when I had injuries, I tried to come back quickly and didn't take the time I should have done to get stronger because I just wanted to help the team. That's why I came back.
"Everyone knows that if I'm not 95 per cent or 100 per cent, I can't play to my best. This time I have taken my time so that everything is good.
"I am just happy to come back and I am just thankful to all the West Ham medical staff for getting me ready to play."
You have had a great relationship with West Ham fans from the start, when you matched a Premier League record by scoring in your first six straight Premier League starts?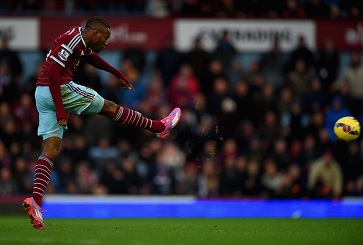 "I think about the fans a lot and I hope they still love me.
"They had their song 'He scores when he wants!' about me and I hope they have put that in their pockets and when I come back, I can score one, two or three goals and they can bring that song out again!
"I have never played in this new London Stadium, so it will be my first time, so I am happy about that and I hope I score and can enjoy a celebration with the fans."
You scored a fantastic volley against Swansea City in December 2014, so how about a repeat on Saturday?
"I remember that goal, which came at the end of a very good win for us, and I hope I can do the same on Saturday because it's an important game and we need a win.
"Everything is not going to well for us, but now we want to focus on getting a win and getting into a good position by the end of the season, then we can focus on next season."