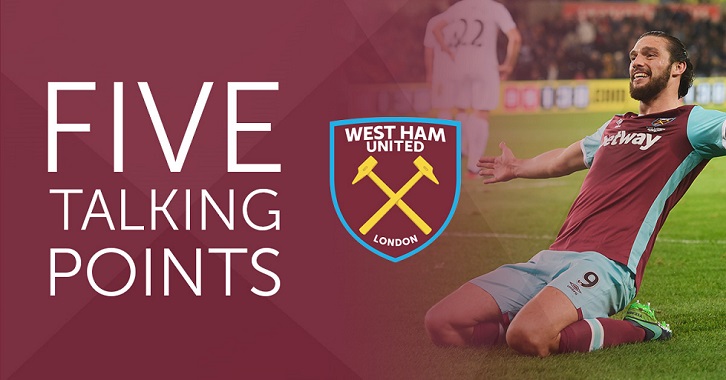 The major subjects up for discussion as West Ham United face Swansea City at London Stadium in the Premier League...
1. Must-win?
Saturday's game is being built-up as a clichéd 'relegation six-pointer' between two clubs fighting for their Premier League lives.
While victory for West Ham United would certainly make Slaven Bilic's side feel a lot more comfortable, and heap more pressure on Swansea City in the process, one look at the table shows that the Hammers are closer to the top half than the bottom three.
So, with Swansea sitting five points behind West Ham, with a markedly inferior goal difference, is the London Stadium showdown a 'must-win', or more of a 'must-not-lose'?
2. Swan Upping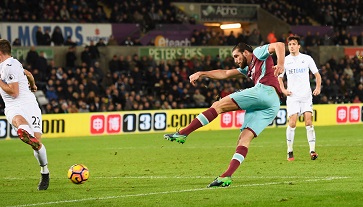 There is an annual ceremony entitled Swan Upping in which mute swans on the River Thames are rounded up, caught, ringed, and then released.
If there was a footballing equivalent of this ornithological festival, Andy Carroll would undoubtedly be among the best swan uppers around!
The West Ham United centre forward has scored more goals – six – against Swansea City than he has again any other opponent, with Arsenal, Manchester City and West Bromwich Albion each conceding to No9 on five occasions.
What's more, Carroll has scored those six goals in just seven Hammers appearances against the Swans, adding three assists for good measure.
3. Ayew v Ayew
Saturday's fixture marks the fourth time in the careers of Andre and Jordan Ayew that the brothers will come up against one another in a domestic game.
The duo, who played alongside one another dozens of times for Olympique Marseille and Ghana, have been on opposite sides in both French – Andre's Marseille faced Jordan in the colours of both Sochaux and Lorient – and English football – both scored in Swansea City's 2-1 win at Aston Villa last season.
With one win apiece and a draw in the three previous meetings, this weekend's Premier League fixture gives one of the Ayew brothers the chance to take the bragging rights, earning his team three vital points in the process.
4. No case for the defence
While West Ham United's own defensive record has not been impressive this season, Swansea City's has been worse.
The Swans have conceded 66 times – five more than anyone else in the Premier League, and nine more than the Hammers – in 31 matches.
Polish goalkeeper Lukasz Fabianski has been in goal for all 31 of those games, letting in five goals once, four goals on three occasions – including the 4-1 home defeat by West Ham on Boxing Day – and three goals no fewer than nine times.
Fabianski has also made three errors that have led directly to opposition goals – joint-highest in the Premier League this season.
5. West Ham United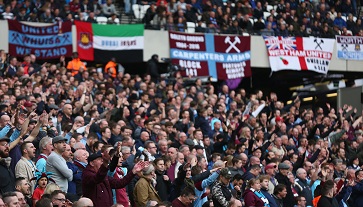 Manager Slaven Bilic has spoken of the need for a team 60,000-strong to unite behind the eleven players who pull on a West Ham United shirt on Saturday.
Speaking in his pre-match press conference, Bilic was a mixture of confidence and realist when asked to assess the Hammers' current situation.
He said: "We have to forget about egos, forget about who is going to start the game, forget who is going to score the goals. We have to leave our egos in our beds at home and be as one, totally."
In past times of struggle, West Ham fans have been the personification of rallying behind their team and inspiring them to the result they so badly need.
Saturday at 3pm is definitely one of those times.