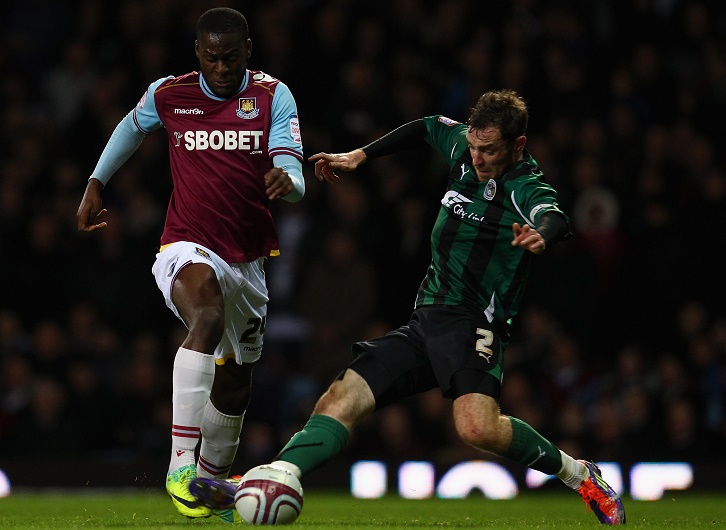 Frank Nouble enjoyed an eventful three-year career at West Ham United, playing under three different managers and experiencing a change of ownership, relegation to the Championship and promotion back to the Premier League.  
The powerful striker joined the Hammers in the summer of 2009 at the age of just 17, after turning down a professional contract at Chelsea, where he had progressed through the junior ranks from the age of 10.
He made his debut in a 2-0 win at Wolves on the opening day of the 2009-10 Premier League season and went on to make a total of 19 appearances for the club over the next three seasons, during which time he spent long periods out on loan at various teams, including Swansea, where he impressed under Brendan Rodgers in 2010.
Now battling for promotion from League One with Southend United, the 25-year-old talks exclusively to whufc.com about his time with both clubs and his nomadic career so far...
I still follow West Ham closely and the club will always be in my heart.
With social media now it's easy to keep track and so I always check the results and how things are going. I loved my time at West Ham and have some great memories. I've not actually been to London Stadium yet – I have been planning to go all season but just haven't managed to grab an opportunity. I'm good friends with Aaron Cresswell from our time together at Ipswich and still keep in touch with him. It's obviously a huge game for West Ham on Saturday and I know how much a victory will mean to everyone at the club.
I was at Chelsea from the age of 10 but turned down a contract there to join West Ham in 2009.
And the main reason was Gianfranco Zola. I had so much respect for him, and I had worked with his assistant Steve Clarke at Chelsea, so it was a fantastic opportunity for me. Obviously it didn't work out as well as I would have liked - he left at the end of my first season, which was a big disappointment. The club was going through a transitional period at the time and that can be difficult for young players, especially as managers like Avram Grant and Sam Allardyce preferred experience to youth. It would have been nice to have had a bit more stability and pushed on a bit more than we did, but that is football, and I still look back on my spell at West Ham as a good time in my life.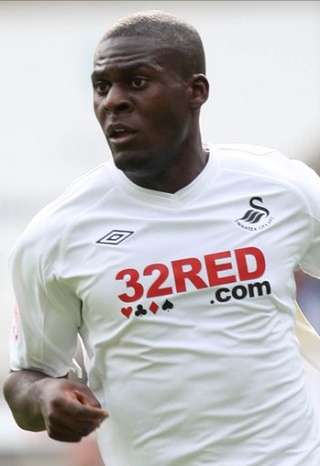 The fans were always brilliant to me during my time at the club.
I think West Ham supporters always have a special affinity with young players coming through, it's a big part of the history of the club and I always felt that extra support. They love nothing more than seeing a local lad establish themselves in the first team, and the likes of Mark Noble, James Tomkins and Jack Collison all had that special bond. I obviously didn't play many games, but the fans were always right behind me when I did play, and I think they could see that I always gave 100%. And no-one can take away my one goal for the club! That was at Derby on New Year's Eve 2011. We lost 2-1 but it was a proud moment to score my first goal.
My loan spell at Swansea in 2010 was only brief but very enjoyable.
They were heading for promotion from the Championship at the time under Brendan Rodgers, who had been my youth team coach at Chelsea. I joined on a three-month spell and played up front alongside Scott Sinclair and Nathan Dyer, who were absolutely flying. The team played a brand of football that suited me, and I loved playing under Brendan, a great coach who really knows how to treat players and get the best out of them. Sadly, my time there ended early, when Avram Grant called me back to put me on the bench because of a few injuries. And that was frustrating, for both me and Swansea, because I was really making good progress there. 
I've had more clubs than girlfriends to be honest! 
I think it's something like 14 in total, counting the loan spells, and a couple of those clubs I've been at twice. It's difficult, because as a young player you just want to play. You are used to playing every week in the youth team and maybe the reserves, and then you find yourself just training and sitting on the bench watching games, so when the opportunity to go out on loan comes along, you take it simply because you want to play. At West Ham, there were a lot of changes going on that made it hard for me to establish myself, and so I took the route of just trying to play as much football as I could. When I look back, perhaps I should have told myself to stick around at the club a bit more, and just train every day with the best. It's catch 22, though, because the only way to really impress is during matches.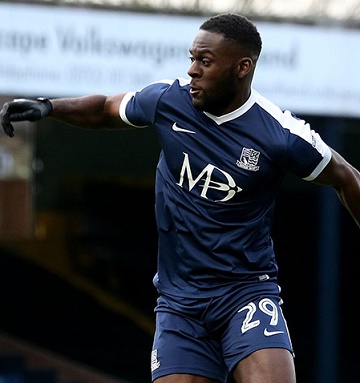 I'm hoping to establish myself in one place now having moved around so much.
I came back from China last October after a year out there, which was quite a random experience. I even had another loan spell while I was there! I'm now at Southend and just looking to play as much as I can and to prove to myself that I can be a success. The team are doing well, hoping to at least be in the play-offs at the end of the season, but we have a lot of strikers, so it's tough to break into the side regularly. I'm just working hard, making sure I'm ready if called upon and hoping to make an impact whenever I can.
There are some strong West Ham links at Southend.
It seems that a lot of people around here support both clubs! Anton Ferdinand is the captain and his influence and experience has been great for the team. Zavon Hines is also here, so there are always a lot of stories in the dressing-room about West Ham and our time there back in the day. Anton actually scored a good goal recently, a volley from the edge of the box against Walsall, which gave him an opportunity to remind everyone about a wonder goal he scored for West Ham against Fulham a few years back. We've heard that story once or twice from him…!