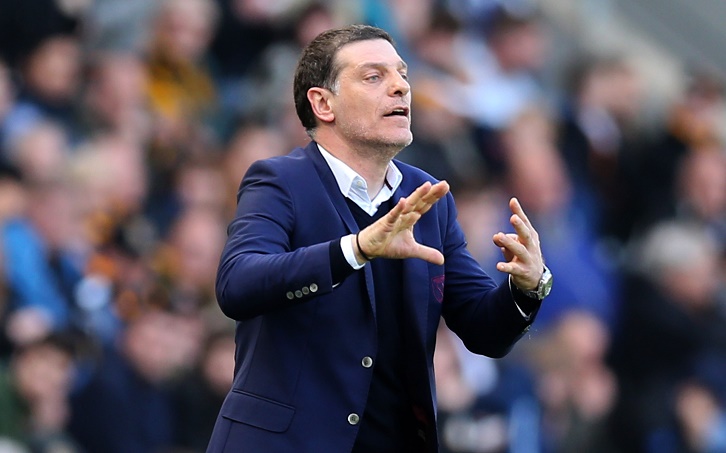 Hello everyone,
After the disappointing result at Hull on Saturday, we are determined to bounce back against Arsenal this evening. The players have trained really well in the last couple of days, we have one or two back from injury, and we have belief in ourselves. 
Tonight I go up against Arsene Wenger, a man for whom I have the utmost respect and admiration. He is someone I would describe as an encyclopedia of football.
Around 15 or 16 years ago, when I was taking my first steps into coaching, I was very fortunate to spend a week at Arsenal's training ground, watching Arsene's sessions, seeing how he worked, and especially then afterwards talking about football. 
It helped me a lot, of course. You can read books and have your ideas, but to talk to someone like him about football in general, about coaching and managing a team, gives you proof that it is something you want to do.
I think Arsene Wenger definitely deserves more respect. Okay, there is no yesterday in football any longer, either short term or long term, and it's true that Arsenal were always a big club, even before Wenger, but it's also true that he took them to a different level, to become one of the biggest clubs in Europe, and that's why I respect him so much.
It is very difficult to imagine a manager staying with one club for more than 20 years in today's game. Nobody can say that they would expect to remain in a job for that long now. You may say that you would like to achieve that, but it is definitely more unlikely in the business now.
That is the case everywhere, at all levels of the game. There is a need for instant success, but that is only a reflection of life. People used to plan long-term, for example in three years we will buy a car, or change our car, but that is not happening any more. It is fast living, and people want that, that and that. As I said, football is only a reflection of life.
As managers, we accept that. I have been all my life in football, and so I know the situation. You have good days, you have great days, you have bad days. And you can't expect things to be great all the time. You have to react when you have bad spells, and not get carried away when you have good spells. And like life, you just hope you have more good days than bad days.
Let's hope today is a good day. It will be a great atmosphere from the start tonight. It's a London derby, and Arsenal had a good result against Manchester City on Sunday, but that atmosphere can change depending on how the game is going, and it is up to us to give a performance that keeps the home fans quiet.
We had nearly 2,500 travel with us to Hull on Saturday, and there will be 3,000 of you cheering us on at the Emirates. I can promise you that the players, my staff and myself are absolutely grateful for that magnificent support, and we will be doing everything we can to send you home happy tonight.
Come on you Irons!
Slaven Bilic