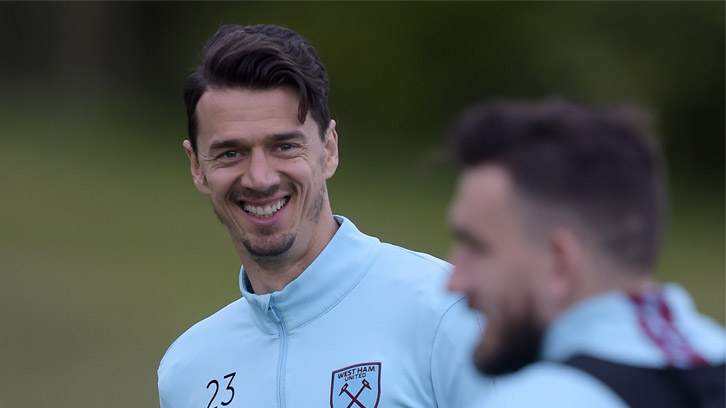 Hammers defender Jose Fonte is confident his side will have opportunities when they face Arsenal on Wednesday
The centre-back admitted facing the Gunners will be a tough challenge, but says the squad have been working hard to change their fortunes
The Portugal international also expressed how important the Claret and Blue Army are to the players on the pitch
West Ham United defender Jose Fonte believes his side will have their chances on Wednesday when they take on Arsenal, and therefore the team's ability to take them at the Emirates will be crucial.
Slaven Bilic's men make the short trip to north London in a bid to get their campaign back on track after four consecutive defeats in the league, and the visitors will be hoping to make it two wins from two on the Gunners' home turf.
Cheikhou Kouyate and Mauro Zarate goals helped the Hammers to a 2-0 2015/16 opening day win last season, and Fonte predicts the Gunners can be beaten once again.
He said: "It will be a tough game against Arsenal, but it's a game that I think we'll have opportunities in. I think we'll have good chances.
"We've been leaking a lot of goals ourselves recently, but if we can be solid and compact, and hopefully take chances that will come our way, I think we'll give ourselves a great chance to win that game.
"Arsenal have been in a tough patch too, although there is no good time to play top teams like them. They have great, great players who can decide the game in one moment.
"They're a patient team; they like to play intricate football between the lines and they like to find that killer pass. They have players who can play that perfect ball. They haven't been as good this season as people expected, but they can still hurt you at any time."
We'll have opportunities. If we can be solid and compact, and hopefully take chances that will come our way, we'll give ourselves a great chance to win

Jose Fonte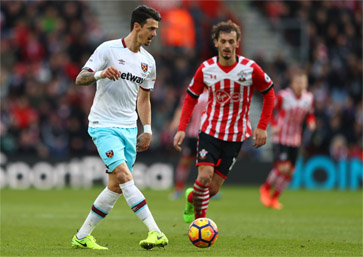 The Club's recent struggles have meant the Portugal international has enjoyed just one win as a West Ham player, back in February against Southampton – the team he left for London Stadium.
Fonte is confident, however, he and his teammates know what they need to do to turn their fortunes around.
"It's up to us to work hard together, as one, and move on from this situation," he continued. "You can say that there are many things wrong, but it all comes down to us, as a squad, and as a Club, to come together and sort it out.
"Enough talking; it's about us. We need to run for each other, to work hard together, and the results will come. Even if you aren't playing well and things aren't going your way, if you put the effort in, you should see your luck start changing. That's what we need to focus on; giving it all on the pitch as one and things will change, I'm sure.
"Of course, being in a run like this, confidence starts to go down a little bit. You can be the most experienced player or the greatest in the world, but it's only human nature that when things aren't going your way, confidence gets lower.
"Like I said, the only thing you can't let decrease is your effort. We are the ones that can change this and we will change things by doing that.
"We've got to take responsibility as defenders too. We have eleven on the pitch and we have to defend as a squad but defenders will naturally get more blame than the rest when we're losing. That's football, and that's the world we live in. I take that seriously and I want to perform at the highest of my ability."
The 33-year-old was not in the Saints squad which secured an EFL Cup victory against Arsenal at the Emirates Stadium earlier this season, though he did enjoy a win in the same competition there back in 2014/15 – his only three points at Arsenal's home.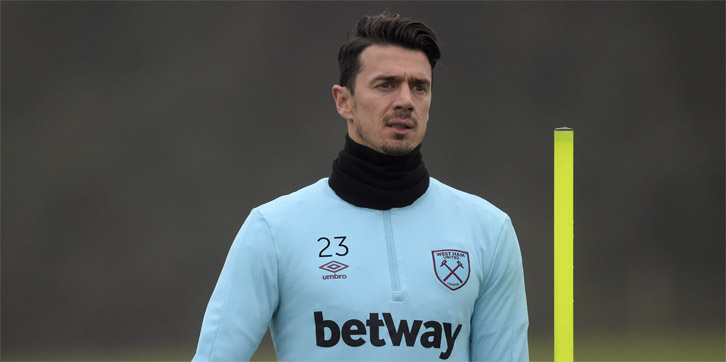 And while the centre-half remains fully focused on Wednesday's task in hand, Fonte also admitted he has not been satisfied with his personal performances at the Club yet.
"I haven't been as good as perhaps I have been before but I'm working hard to get there. I'm doing everything I can to perform at the best of my ability. Together, the eleven players need to defend, and the eleven need to attack. It's as simple as that.
"We're disappointed and frustrated with our performances recently, and obviously the fans are worried like we are. But only everyone pulling in the same direction will achieve what we want to achieve.
"I hope they keep supporting the team like they have been brilliantly and in the last game against Hull City. So many fans travel to cheer us on and push us towards the win and they're so important.
"The main thing we want to do is give them something to cheer, something to be happy for, so that's what we are going to try and do on Wednesday; to give them something that makes us proud."