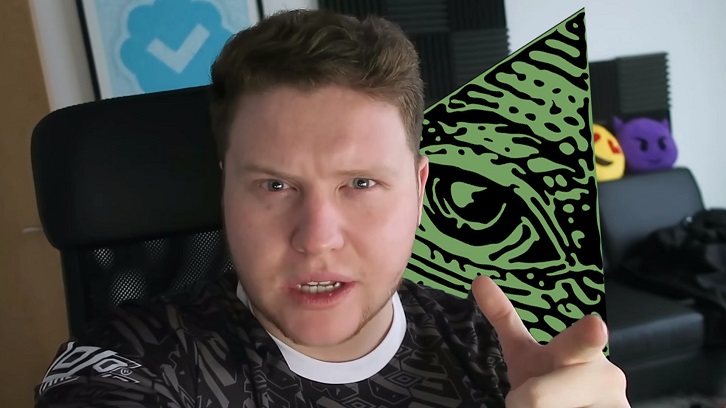 YouTube personality and gamer Behzinga is a huge West Ham fan who features the club regularly in his online videos...

For a guy who has more than two million YouTube subscribers, you wouldn't think gaining one extra Twitter follower would be a big deal.

That wasn't the case for 21-year-old YouTuber Behzinga, however, when he was followed by West Ham United's official account.

"When they followed me on Twitter, I was absolutely buzzing for a few weeks!" claimed the Hammers supporter, who himself is followed by fans online from all over the world.

"I was showing everyone, going around saying 'West Ham have followed me!' It's the stuff of dreams, your team following you and being able to ask you to get involved with their work in some way, the team you've grown up following."
Sidemen
Behzinga – or Ethan Payne to his family – has been YouTubing for just over four years, and is a member of the popular group on the video platform, Sidemen.

He often produces videos from his time watching the Hammers and many of his fans online are also of Claret and Blue persuasion.

But despite being one of the biggest YouTube names, Behzinga doesn't feel the heat or pressure of his two million subscribers.

"Of course I'm stunned with how quickly things have happened for me, but I simply just share my experiences for other people to enjoy and experience with me. For perhaps that older generation not familiar with YouTube, that's simply what we do.

"It's been about three years since I've properly been regularly producing videos and you go to events now with thousands of people there coming to see you and sure, you do have to pinch yourself every now and again.

"But like a lot of YouTubers, I've come down a route and things have just snowballed since. In my final few years at school, I started up and kept it a secret at first, otherwise you got rinsed for it!

"There were a few other people in school in the year below who got rinsed, so I kept things quiet, watched a lot of other guys on there and things just grew and grew. I started with gaming and things like Call of Duty and FIFA and now I'm here!"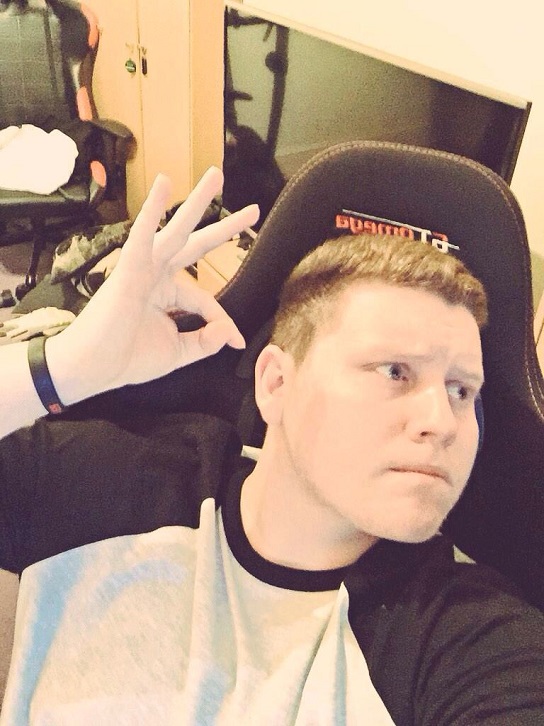 Skills
Although Behzinga is extremely humble about his route into YouTubing and the skills required, he explained certain things are necessary to succeed online.

He said: "You need creativity. That's a massive thing for sure, being able to think of different ideas and put your own twist on things. It's not about who does things first on YouTube, but who executes it right.

"It's about taking ideas, playing with them and making them yours and doing your own thing. You need motivation in general, too. I'm driven by success so ultimately, if I do something online that is really successful, I want to do it again.

"You should never try to do things that you don't like just to jump on a trend. Jumping on trends is good, but do it in your own way and don't force anything."

While Behzinga's own channel has over 2,000,000 subscribers, his group Sidemen has just over half of the 21-year-old's personal total. Despite their popularity, the Bethnal Green-born YouTuber explained how simple the formation of the group was.

"It is literally a group of mates that play games – that's what we are. There were four or five of us that all knew each other from school and watching each other's stuff and we thought 'Why not make a group out of this?'

"It's just great fun and good to watch. We've picked up a few on the way and it just is a group of mates playing some games and having a laugh.

"We've got different types of humour and different personalities in the group and I think that's why it works so well. We can all take a joke. You should never take yourself too seriously, and we certainly don't!"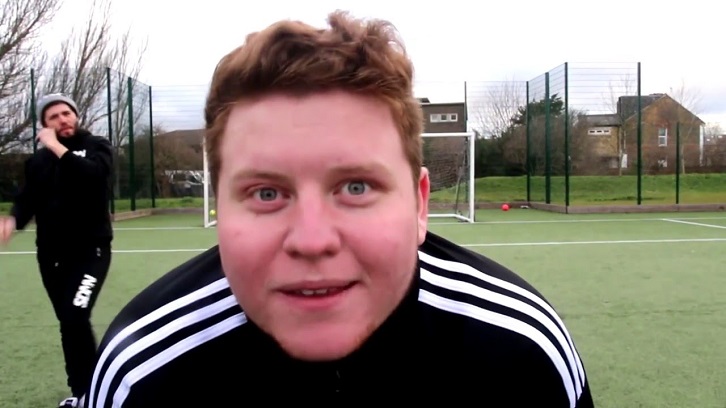 Committed Hammer
Something Behzinga is serious about, committed to, however, is watching West Ham United.

The online star has been a Hammers supporter since he was young and recalled some of his very best memories following the Irons.

"I've literally known nothing else than to be a West Ham fan," he continued. "My Dad used to work in London and his manager knew Bobby Zamora who used to get us loads of tickets for the youth club. I used to go down with all the boys and was lucky enough to get to quite a few games.

"I used to sit in the Bobby Moore Lower next to all the away fans and when I was younger, I would get tickets whenever I could at the Boleyn Ground.

"There have been some ups and downs supporting the Club. My favourite memory – which people might slam me for! – is going to the FA Cup final against Liverpool at the Millennium Stadium.

"It was such a phenomenal game which was ultimately heartbreaking when you think back on it, but seeing us in an FA Cup final and almost winning was incredible. It was such a great day and if it wasn't for Steven Gerrard, we would have won."

Like many Hammers who experienced the incredible last season at the Club's old Boleyn Ground, Behzinga also looks back on the first campaign under current manager Slaven Bilic with fondness.

"The Liverpool replay in the cup last season was amazing – I remember running up and down my aisle going mad. I was also there for the last game at the Boleyn Ground. I cried like a baby!

"I've never been to a game and just sat and soaked up the atmosphere. I don't think I'll ever experience an atmosphere like that again. You really felt it. It gave me goosebumps. It was all over you. To beat United 3-2 to complete it – it was crazy. That tops all the memories I think. The memory of the atmosphere makes me tingle now, still."
FIFA Gamer
As a keen FIFA player online and in his videos, Behzinga got the opportunity to give the new EA Sports game a test drive recently ahead of its official release, and he revealed playing with the Hammers in the game is incredible.

"Michail Antonio is an absolute beast on the new FIFA 17. He's a baller! His overall rating of 76 does not reflect his quality. He's better than that!

"Michail is incredible and one of my favourite players to play with on the new game, and Dimitri Payet, predictably, is a different beast. I love to play with the whole West Ham team, to be honest.

"Also, the Stadium looks incredible in the game. It's great to play there on it. I love doing gaming videos because everyone's intrigued to see what other people are getting up to on the games. I'll make sure West Ham are involved regularly!"

To check out Behzinga's latest videos online, head to his YouTube channel.