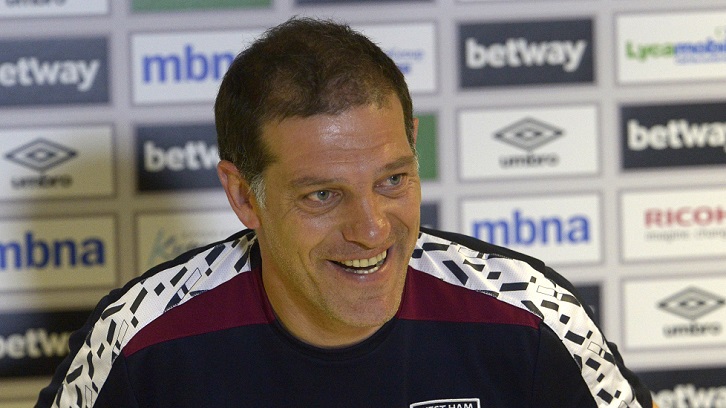 Hello everyone.

It is matchday and we welcome Southampton to the Boleyn Ground this afternoon in the Premier League.

I would like to extend a personal welcome to my opposite number Claude Puel, who has enjoyed a very successful playing and coaching career in France, before taking up his first managerial job in England this season.

I have watched all of Southampton's matches and it is clear that Claude's ideas and tactics are starting to take effect. He arrived after a great period under Ronald Koeman, but without some of the players who did so well last season.

He brought in some of his own players and has now got them playing more how he wants them to play, and they have won their last three matches in three different competitions without conceding a goal. Very impressive.

For us, we are looking to build on the confidence we took from our win on Wednesday here.
There is always a danger of expectation at the start of the season, and it was always a possibility for us that we would not reach the same levels as we did for most of last season.

It happens every season but for different clubs, but if it isn't happening to you, you don't think about it. Just last season, Chelsea or Newcastle or Villa or Man City didn't live up to their expectations. They woke up when it was too late to become a champion, or get a Champions League spot, or to finish in mid-table.

There were a few things in the beginning why this has happened. We're still only five games in, but you don't want to be where we are.

Not dropping our level was the topic we talked about the most during pre-season. We have to earn it, we have to be confident but not forget how we got into great situations last season, because of basic things and all that.

All those free-kicks, those rabonas, the nice combinations – they're only the cherry on top of the pie. The pie is what you have to work for.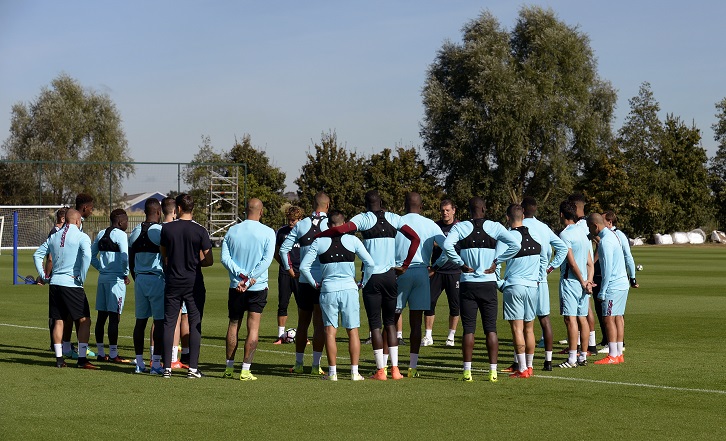 Apart from the left-back situation, we are now ready and we are going to be really good in two or three weeks injury-wise. We are good in training, there is no complacency. The main thing is to stay positive, because if you're not positive, you have got no chance.

I don't like conceding many goals. My teams always concede less than average, whether that's Croatia or Besiktas. Only three teams scored more goals than us last season, though. Ok, I wasn't happy with it. We want to be more solid and we have to work on that. That's why we have bought some players for those positions. These goals we have conceded we can put down to individual mistakes. That can't happen.

Finally, I want to thank everyone who has sent good wishes on the birth of my daughter in midweek.

Of course like any father I adore my kids, but I said to my assistants I feel very strange because I think totally about football! That's not good. Of course I adore her! They ask me did I give her a name? No we didn't – football – I have got a job to do! But she is fine. She hasn't got a name yet! We'll wait until the international break!

That's not to be proud of to be fair!

We will be working hard today to make everyone, including my newest child, very happy.
Come on you Irons!

Slaven