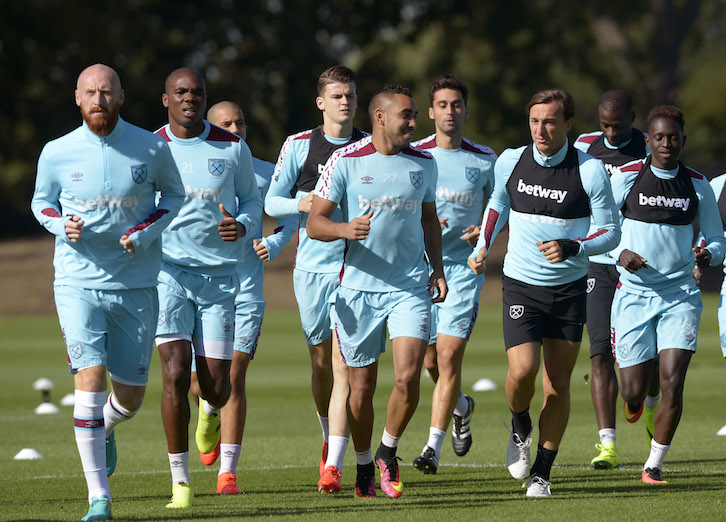 It says everything about our inspirational leader Mark Noble that he made the decision to hold a press conference in the build-up to the Southampton game and has called for the 'West Ham family' to kickstart our season.
The Hammers have not enjoyed the best of starts to the Premier League season, but will be hoping to get their season back on track with consecutive wins over the Saints and Middlesbrough in the next two home games.
Noble knows more than most the influence that the West Ham fans can have on a team and says the 60,000 fans inside London Stadium can be a major force for them as they look to get back on the winning trail and turn their campaign around.
Noble said: "As I said at the end of last season when I did an interview on the pitch, this is not just a football club, it's a family. We all need to stick together.
"The fans are a massive factor to us and we know how important they are. With 60,000 all behind us it could be pretty special.
"I wanted to do this press conference because I wanted to let everyone know that we're still really positive as a team and need to start picking up points.
"The mood among the players is still great. We have a great bunch of lads and we have spoken between ourselves and know what's happened.
"The first 40 minutes against Watford was the best we've played for a long time, but we made made mistakes and Watford punished us for that. The same happened at West Brom.
"Everything that could go bad went bad, but that's football. I've been in the game long enough to know it isn't going to go great all the time. But hard work and team spirit does get you out of these situations and we know things will improve."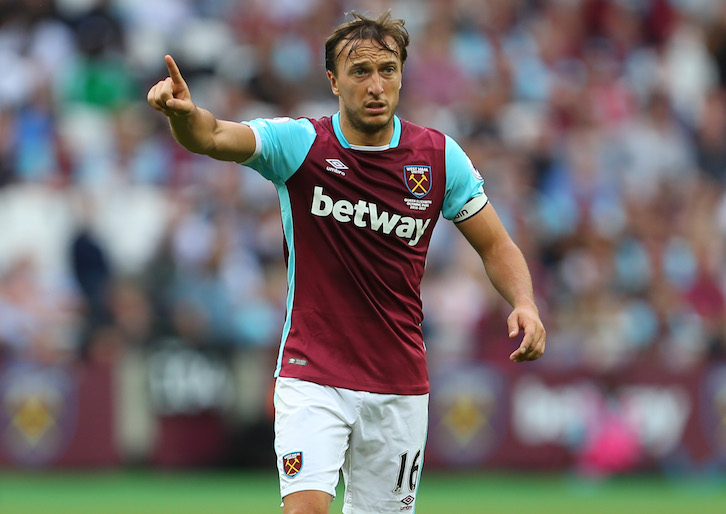 With the Hammers finish seventh in the Premier League last season and adding over ten new players to the squad during the summer, Noble sees no reason why they cannot challenge once again in the top half of the table and enjoy another memorable campaign.
Noble added: "We have a great manager and great players. We had a fantastic season last year but other teams we are competing against are spending £50million on one player and it makes a difference.
"You can't concede goals in this league and win games. Last year we got away with it, but I've said to the lads that doesn't happen every year. You can't come back from two goals like we did last season every season. You have to go out and earn points, they don't just give them to you.
"We probably have the best squad here since I have been playing. The way we are together is  fantastic and I believe it's just the way football is. Sometimes stuff just doesn't go for you.
"We have to dig ourselves out of this by working hard and sticking together as a team and a football club. And I'm pretty sure we will do that.
"We have players coming back from injury now and we'll be fine. It's how you react as a team that matters and I honestly believe in this team, in this manager and in this squad."