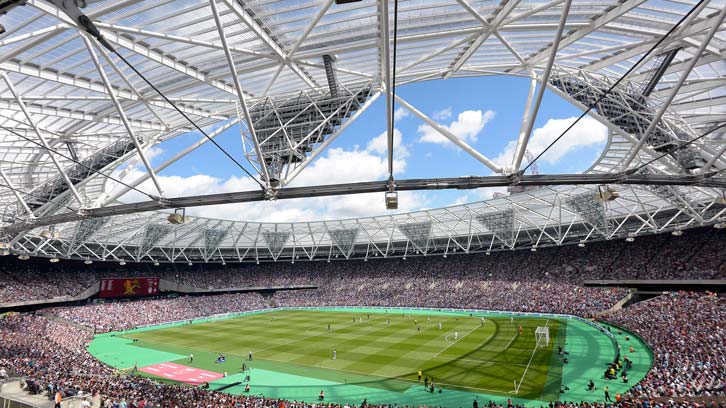 A message from Joint-Chairmen David Sullivan and David Gold...

Good afternoon everyone as we prepare for an EFL Cup third-round tie against Accrington Stanley this evening.

We would like to extend a warm welcome to the players, officials and supporters from Accrington Stanley and know this is going to be a big night for the League Two side, who will relish the opportunity to come up against Premier League opposition.

But we have aspirations to reach the latter stages of the competition and want to challenge for silverware this season.

Following our exit from the UEFA Europa League, there are now three competitions that we can win, and realistically the EFL Cup and FA Cup provide us with the best hope of lifting a trophy.

We know Slaven and the players will want to put things right on the pitch following a disappointing run of form in the early part of the season.

Everyone was extremely frustrated with the result against West Brom on Saturday and Slaven was honest as always after the game and said there is a problem that we have to solve.

We have no doubts that Slaven and his backroom team will be working even harder with the players on the training field to put things right.

CRUCIAL

THIS is a crucial period for us as we now prepare for three home games at London Stadium and we want to turn our new home into a fortress.

When we first stepped into this Stadium back in August and heard your world famous support reverberating around it – it was spine tingling and we knew the heart of the Club had well and truly travelled with us.

Clearly we have got things to work on, on and off the pitch – and rest assured we have been – tirelessly on both fronts.

Firstly, we would like to thank the more than 250,000 supporters who have come to the Stadium since August and have supported the team impeccably. We are also grateful for the thousands of letters of support and praise for our stunning new home during what has been a difficult few weeks.

We would like to assure supporters that we want every West Ham United fan who comes to the stadium to enjoy their experience as well as the team's performance.

We knew that a move of this magnitude would present us with some issues to resolve early on but we really believe by the West Ham family pulling together these are issues that can be resolved in the short term.

FOUNDERS 

Thank you to everyone, especially our Founders who have shared their feedback with us over the last few weeks. We have been grateful and impressed by the time and detail that has gone into sharing your thoughts with us to help the Club get things right for you. Your effort in doing so is hugely appreciated by the Board. We take every piece of feedback very seriously and most importantly have been acting directly on it.

It is clear there are three key areas of frustration off the pitch: The quality of the stewarding, the segregation between home and away supporters and the need for likeminded supported to be more appropriately grouped. We have read reports talking of old and new fans – we can tell you this is simply not the case.

Every supporter writing to us is a life-long West Ham fan with a genuine love of the Club. It is clear though that supporters like to experience the game differently. Some like to watch with their young families while others come with groups of friends and like to cheer on the team loud and proud.

We know that supporting West Ham United is about showing passion and we never want to lose that. We also want everyone, including the 10,000 young supporters we are proud to have in the Stadium for every match, to enjoy the game. We also have 66,000 seats in the stadium and we, like you, want to use every one of them and become the biggest Premier League ground in London.

It's clear the migration process to a large extent did successfully group clear pockets of likeminded fans. However, finding the perfect place for 57,000 supporters first time is not easy and the Board accept there has been a need to relocate some supporters to the areas where they can have the best experience for the good of everyone in the ground.

This is not a simple process when you boast the highest number of Season Ticket Holders in the capital, but it is one Karren and her team have worked day and night to find solutions to. This has already delivered positive results in some areas of the Stadium and we expect this to continue and for these issues to be resolved in the coming weeks.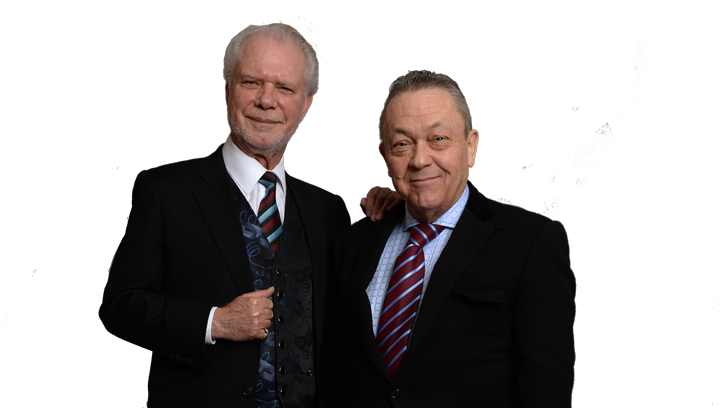 FEEDBACK

It is also clear from your feedback that the quality of stewarding in some areas has been varied, however it would be wrong to say this is an issue throughout the entire Stadium. Many of you have kindly taken the time to write in praise of stewarding in your area. That said, we have acknowledged where there are issues and set about resolving them.

We want all stewarding to be of the highest standard and have assurances from E20 and LS185, who control the safety and security at London Stadium, that they will significantly improve stewarding – by providing better training, contracting additional stewarding companies with more relevant football experience and by deploying stewards to man the same areas for every game to help build some familiarity between the Stadium staff and our fans.

We expect that you will see an improvement with more and higher quality stewards going forward.
As regards segregation, LS185 have agreed to implement an improved and increased segregation line between home and away supporters for all future matches. This will be implemented from tonight's game onwards, and you should be able to clearly see a difference in the scale of the line.

SAFETY

The safety of our fans is always our number one priority and we have to maintain a zero tolerance policy towards any behaviour which threatens this. Banning individuals is always our last option, but supporters have to respect each other and we cannot see any incidents like we did in the game against Watford.
 
The Board and all the staff at the Club really are working hard to smooth out any issues, and this is the time for everyone to come together and be United.

Since the day we took charge of the Club your support has always been exceptional. We all want to see the headlines going forward focusing on good results and all that is great about our famous and special football club.

We are confident that with you behind us we can put things right – both on and off the pitch.

David Sullivan and David Gold
Joint-Chairme