Club
West Ham United update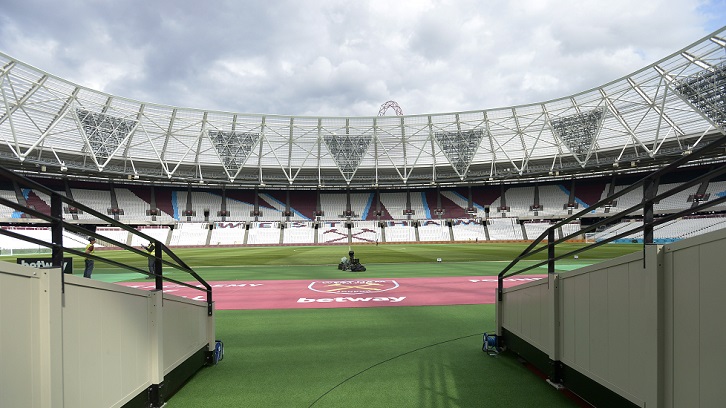 West Ham United have banned more than 20 individuals following isolated incidents at London Stadium during the recent match against Watford.
 
After analysing CCTV footage and collating evidence from supporters, security and stewarding teams, the Club has revoked season tickets and issued stadium bans for those involved in breaking the line of segregation and abusive behaviour towards opposition supporters and stewards. The CCTV footage has been passed onto the Police, who will take any further action they deem necessary against offending individuals.
 
West Ham will maintain a zero tolerance policy towards any behaviour of this nature, with the safety of all supporters the club's number one priority.
 
Additionally, the majority of supporters who made complaints about their seating position following the Watford fixture have been relocated this week, with further communication taking place to relocate the remaining supporters in the coming days.
 
The Club has been assured of an improved and increased segregation line by the London Stadium Operator LS185. This has been approved by the London Stadium Safety Advisory Group, which is made up of local authorities including the Metropolitan Police, and the new arrangement will be deployed for all future matches at the Stadium.
 
There has been a consistent police presence around London Stadium for every West Ham United match. Only one arrest has been made. The Police, Stadium Operator and the Club have had a number of productive meetings this week regarding the continued police presence at London Stadium.
 
West Ham United has also announced a supporters' forum on Monday 26 September, to collate first hand feedback on how the Club can give all supporters the best possible match day experience at London Stadium.
 
The Club has invited every fan who formed part of the previous Supporters Advisory Board for the 2015/16 season, and a significant number of Founders who have so far submitted feedback via the dedicated Founders Feedback email service, to share their feedback at the forum. This will ensure a fair representation from a wide cross-section of the match attending fanbase.
 
West Ham United continues to encourage supporter feedback and any evidence relating to isolated incidents at last weekend's match. Supporters are requested to provide as much information as possible to [email protected], and the Club will act on every piece of evidence, which will be collated and treated in the strictest of confidence.
 
A Club Spokesperson said: "It is important that we recognise and address the isolated issues which have arisen at our early games. However, we must stress that the vast majority of the 250,000 plus fans who have attended our opening fixtures have conducted themselves well. We cannot allow a small number of individuals to damage the Club's reputation and with the stakeholder organisations, we will do all we can to ensure all supporters have a wonderful match day experience."