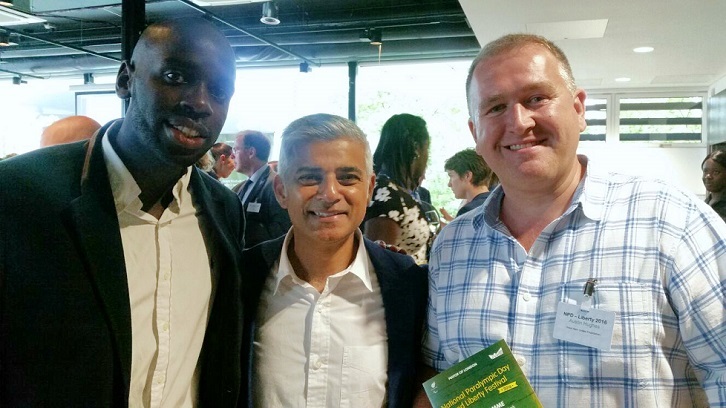 West Ham United Foundation are delighted to announce that Austin Hughes, Senior Inclusion Officer, has been shortlisted for a prestigious national award in recognition of his work as a role model in grass-root communities, tackling the issues in today's society.

Austin received over 250 nominations for the 'Positive Role Model Award for Disability' and is one of 8 shortlisted contenders from a pool of tens of thousands across the country.

The awards ceremony will take place on Friday 16th September at the Anglican Cathedral in Liverpool, hosted by comedian and broadcaster Richard Blackwood, and will see winners across 16 categories collect silverware for their achievements in championing diversity in the UK.

Austin, who recently joined the Foundation's community team, is responsible for promoting inclusion and diversity across our work in East London and Essex, and will be working across a number of West Ham United Foundation projects to ensure events are accessible to everyone in the community. By delivering workshops for parents, carers and local community projects, Austin will lead the way in supporting those with Autism, sharing best practice to enable other organisations to cater for people with SEN.

Sham Motin, Community Sports Manager (and Austin's boss), said: "Before joining the Foundation, Austin had been working for Anna Kennedy online, supporting young people and adults with autism. This made him the perfect candidate to help us reach our target of ensuring all Foundation initiatives are fully inclusive by 2025. Being on the spectrum himself, Austin fully understands the issues and problems faced when participating in sports and working in a sports and educational background."

Everyone at the West Ham United Foundation is extremely proud of Austin's efforts in supporting the local community, and we wish him the best of luck in the awards.