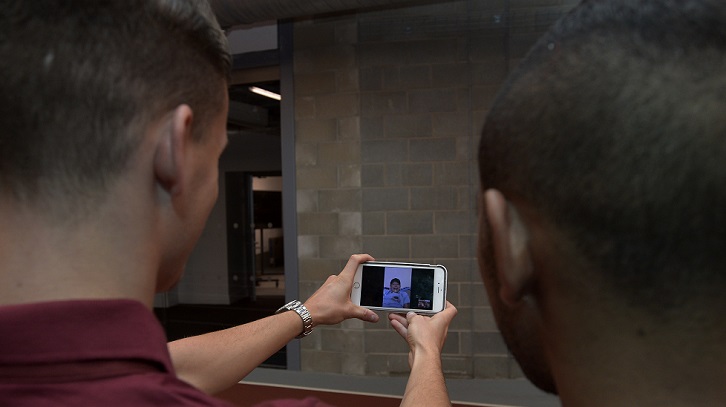 West Ham United stars Dimitri Payet and Sam Byram put a welcome smile on the face of courageous young Hammer Jack Howard.

Jack, who is battling kidney cancer for the second time in four years, has been given just weeks to live, but his family are hoping to raise £250,000 in a bid to fly him to the United States for pioneering treatment.

On Sunday, the Club donated £5,000 to help the 12-year-old to get the emergency treatment that could save his life – an amount which Joint-Chairman David Sullivan matched with a personal donation this week.

To help keep the young Season Ticket Holder's spirits up at this challenging time, Payet and Byram gave him a surprise Facetime call on Tuesday afternoon.

The Hammers pair answered questions and wished their young fan all the best, with the Hammer of the Year telling: "We wish you a good recovery and we hope to see you soon in London Stadium."
@dimpayet17 @WestHamUtd thank you so much for face timing Jack today, massive lift https://t.co/ye7MJqj9hE

Thanks pic.twitter.com/j9a5XkQdLn

— Jack Howard (@SaveOurJack) 13 de setembro de 2016
Jack's father Nick said previously that the NHS had done 'absolutely everything they can for Jack but the cancer is not responding to conventional treatments'.

The family naturally want to explore all options, including pioneering treatment in the United States, but have been advised it could be in the region of £250,000, subject to an initial examination, while a £75,000 deposit is also required.

More than £70,000 has been raised towards the family's target.

Jack's aunt Keely Howard, who set up a crowdfunding page to collate donations from family, friends and others, said, "We want to be ready to go straight away, there is no time to lose, every day, every week counts against us."

To donate to the fund to help Jack, click here. To help raise awareness of the brave young Hammer's cause, please use the hashtag #HelpJack on Twitter.