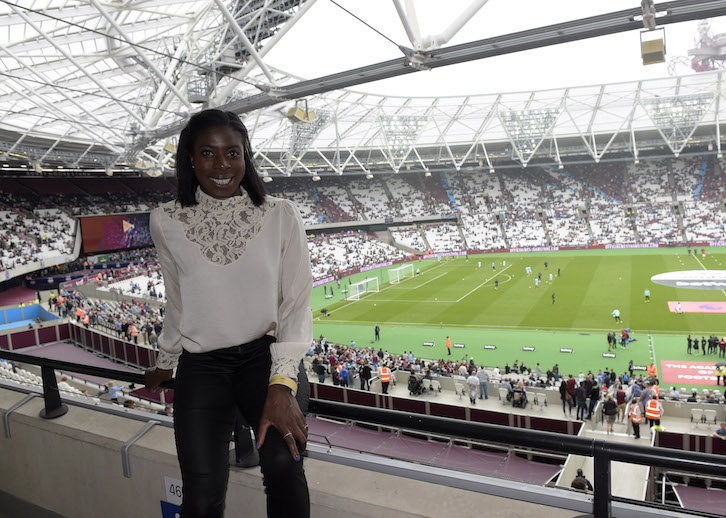 Former Olympic and World 400m Champion Christine Ohuruogu relished the chance to be back at London Stadium on Saturday and said it brought the memories flooding back following her exploits at the 2012 Olympic Games.
Ohuruogu celebrated more success this summer when she won bronze in the 4x400m relay and is thrilled to have ended her Olympic career with another medal.
The 32-year-old is now thrilled with West Ham United's move into the new Stadium and feels it will benefit everyone in the local community.....
It was great to be back at the Stadium on Saturday and it was the first time I had seen it in West Ham's colours and as a football venue. I like it and it is nice to be back.
It will probably take some getting used to but I like the fact as an athlete that other people are coming to see the Stadium and it is being well looked after.
It fits in to have the local club West Ham at the Stadium. The community has access to it and it is a winner for everyone. 
They are obviously in the Premier League so it means we have a really high standard of football being played in the area and they have got a good home to play it in.
I have six brothers who I am sure will be dragging me to come and watch West Ham!
We have different teams but I have got some West Ham supporters with me.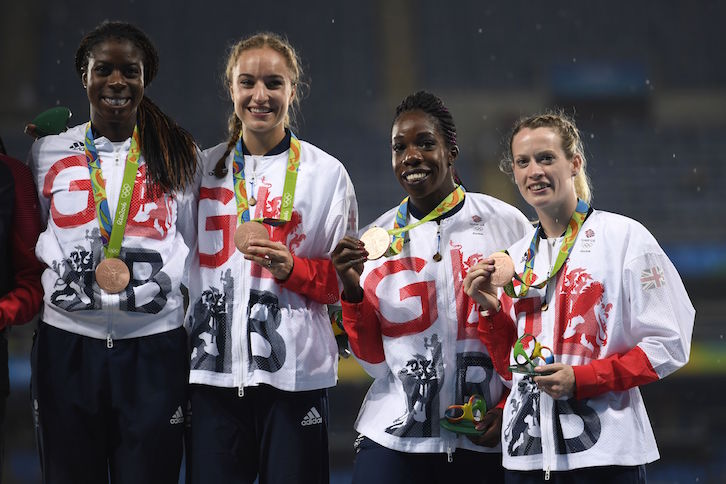 This has obviously been a busy summer with the Olympic Games in Rio. It wasn't quite the Games I had anticipated but it ended well.
I am really happy to have won a relay medal with the team. It is a special achievement when you win a medal running in a team and I think that was a nice way to end my Olympics career running with the girls and coming home with a medal. I am so proud of them.
It is hard to say what my best memories were looking back, but obviously competing at the Olympic Games back in 2012 and have the subsequent races here at the Anniversary Games was very special.
This Stadium is a special place and I am very fortunate to say I have run and competed here.
That is not just for me, but for a lot of people.
I am really positive about West Ham United's move and think people have reacted positively to West Ham being at the Stadium.
A lot of people will be involved in the different programmes and they will be encouraged to be part of the West Ham community which can only be good for the rest of the area.