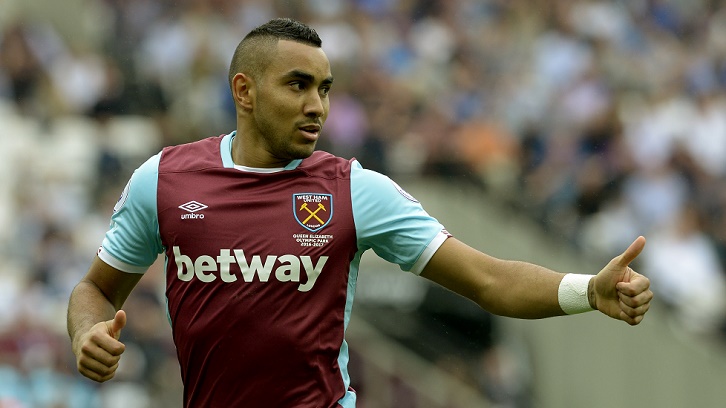 West Ham United's French talisman 
Dimitri Payet
 talks Rabonas, Russia 2018 and returning to La Reunion...
It was a disappointing result on Saturday, losing 4-2 at home to Watford in the Premier League, where do you think we went wrong?
"Against Watford, you have to say that we had two very different halves. The first, apart from the last five minutes, we were playing well and scored two times. Unfortunately, we let them get back into the game and then in the second half, they managed to get another. We lost this game and I think we didn't quite do enough to see the game through and to win it.
For the second goal, it was an incredible bit of skill from you to cross in for Michail Antonio, how much have you practiced that?
"It was something that came instinctively to me at that time in the game. I thought that it was the best thing to do at that moment and I did it and it worked. When it works, the skill becomes even more impressive."
I thought that it was the best thing to do at that moment and I did it and it worked
Dimitri Payet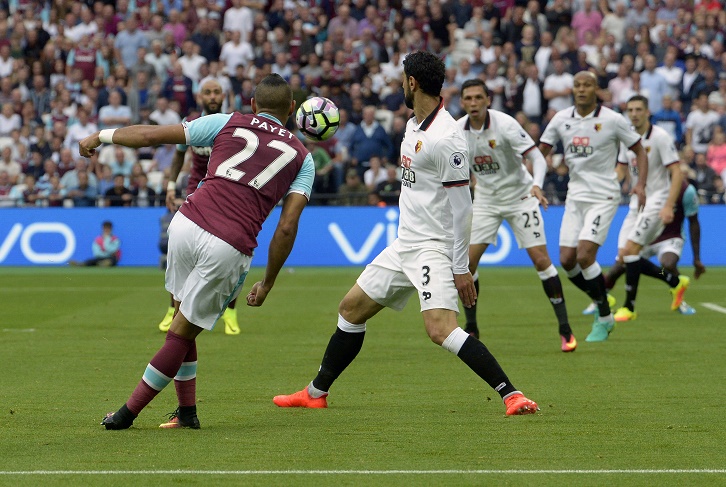 Will we be seeing the Rabona again in the next couple of games?

"If it worked every time, then of course. Unfortunately, it is not a piece of skill that you can use every time, so we will have to see."

What do you think Saturday's Premier League game at West Bromwich Albion holds for us?

"We need points and so we need to get our heads down and work hard this week. We will go there with the right attitude to go and get the win. We know that every match in this league is difficult, especially away from home. The key is to work hard and to go there with confidence and do what we need to do on the day."

You were back with the France national side last week in Belarus, so how are you feeling and what is the atmosphere like after the Euros?

"It went well for us. We had a great time at the Euros, we just lacked that little edge to get the win. We have done well until now and we want to press on with qualification for the World Cup in 2018."

This year has been a great year for you personally, do you feel that you can continue that form in this new season?

"Of course, I have come back with the same ambitions that I had last season. I want to do the best I can on the pitch and to perform as I know I can both with my club and the national side. The World Cup is still two years away so there is a lot of time and football to be played, however, I know that it is going to come around very quickly."

You managed to get some time off over the summer at home in La Reunion, but you had a busy schedule while you were over there, including a ceremony naming a stadium in your honour  at your old club in Saint-Philippe. How was it to go home and to be welcomed by your fellow islanders? 

"It means a lot to me to be received in that way. I feel such a connection to my island and so to see the way they came out in force and named the stadium after me, was something incredibly special for me. I try to publicise and show off La Reunion around the world and so, if that works and I can offer a positive image of the island, I will continue to do so."