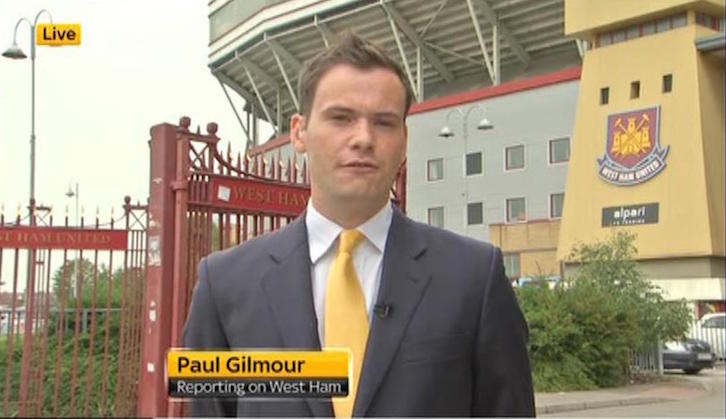 Sky Sports News reporter Paul Gilmour believes the Hammers will enjoy another successful season, despite their surprise 4-2 home defeat against Watford.
Gilmour was at the Club's training ground to interview Adrian on Monday and can see there is enough quality in the squad for Slaven Bilic's side to enjoy another top half finish.....
The result on Saturday surprised me considering the Hammers had gone 2-0 up and with the quality they had on show.
Watford have struggled so far under Walter Mazzarri and have not been picking up results and you were starting to fear for them.
When you see West Ham are 2-0 up you believe there is only going to be one winner in that game. Nobody could have envisaged how the scoreline ended up.
That was a huge surprise, especially with Payet back in the team as that would have given them a major lift as well.
We have spoken to a few West Ham players over the last few weeks and asked them if it will be tougher this season following the success they had last season, as teams will know they are in for a game and have stepped up their level.
I interviewed Adrian on Monday at the Club's training ground and asked him about the second goal following the mix-up with James Collins.
He said there was a call and they did everything right, but the communication got lost with the crowd noise.
If you look at the season Adrian had last year, he has steadily improved over his time here and is getting better and better.
I still think West Ham will enjoy another good season and when everyone is fit they have a really good team.
I think it will be tougher this season based on the fact teams will raise their game against them, but they should still finish in top half.
It is another tough game for them this weekend when they play West Brom as they have only conceded one goal this season.
I know a lot about the defence as I cover Northern Ireland and know all about Gareth McAuley and Jonny Evans and they have got a lot of experience and are so well organised.
You need to be very patient when you are playing against them because Tony Pulis will have them well drilled and disciplined.
But the Hammers have Payet back in the team and he showed against Watford with that outrageous piece of skill what he is capable of.
It might take something like that to get through that defence because they are stubborn opposition.