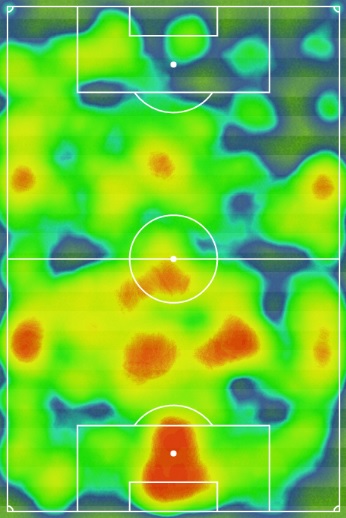 West Ham United's 4-2 home Premier League defeat by Watford was, for the neutral, a thrilling end-to-end clash that is typical of the English Premier League.

For Hammers fans, of course, it was nothing of the sort. Instead, it was a frustrating, disappointing afternoon that, despite promising much early on, ended in a demoralising defeat.

Delving into the statistics, it is initially difficult to see how West Ham lost a game in which they unleashed more shots and had more possession than their opponents.

However, certain statistics often do not tell the complete story, and the scoreline suggests Walter Mazzarri's Hornets were more efficient and clinical at London Stadium.

Of 13 shots unleashed by Watford players, eight were on target, while of the 19 taken by Slaven Bilic's team, four challenged Heurelho Gomes or his defenders to make a save or block.

Likewise, Watford were more efficient in turning their possession into dangerous attacks, and goals, as the heatmap on this page shows.

West Ham had 57.8% of the ball and touched it 672 times compared to Watford's 498, and completed 86% of their passes compared to Watford's 72%, and the heatmap on this page shows that Watford had relatively little of the ball inside the West Ham half.

When they did attack, the Hornets burst forward at pace through the home midfield and broke into the West Ham penalty area, from where ten of their 13 attempts on Adrian's goal were made.

As manager Bilic said after the game, his players will need to be close down space in and around their box in future matches to prevent such presentable chances being created against them.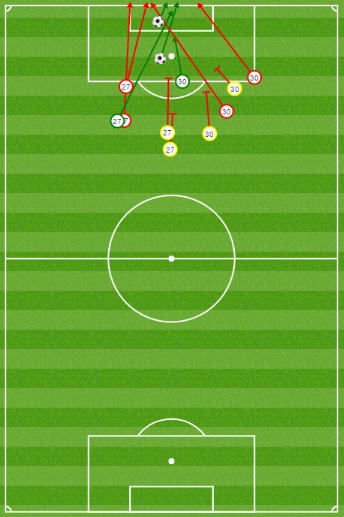 Enough of the negativity, though, as there were also signs that West Ham can create plenty of chances themselves when they are on their game.

The Hammers could easily have scored in the opening minute, with Gomes forced to make saves to deny Michail Antonio and Dimitri Payet – who combined to take 12 of West Ham's 19 goal attempts.

On his return to the team, Payet himself had five shots – two went wide, two free-kicks were blocked by the defensive wall and one was saved by Gomes.

Antonio trumped that with seven efforts, including two headed goals, a shot saved and four more efforts which were blocked or flew off-target.

The pair combined to put West Ham ahead on five minutes, when the winger nodded in yet another header from the Frenchman's corner.

When Payet delivered an outrageous Rabona on 33 minutes for Antonio to head in for 2-0, it appeared there was only going to be one winner.

Unfortunately, despite their apparent statistical superiority, for West Ham that turned out not to be the case.